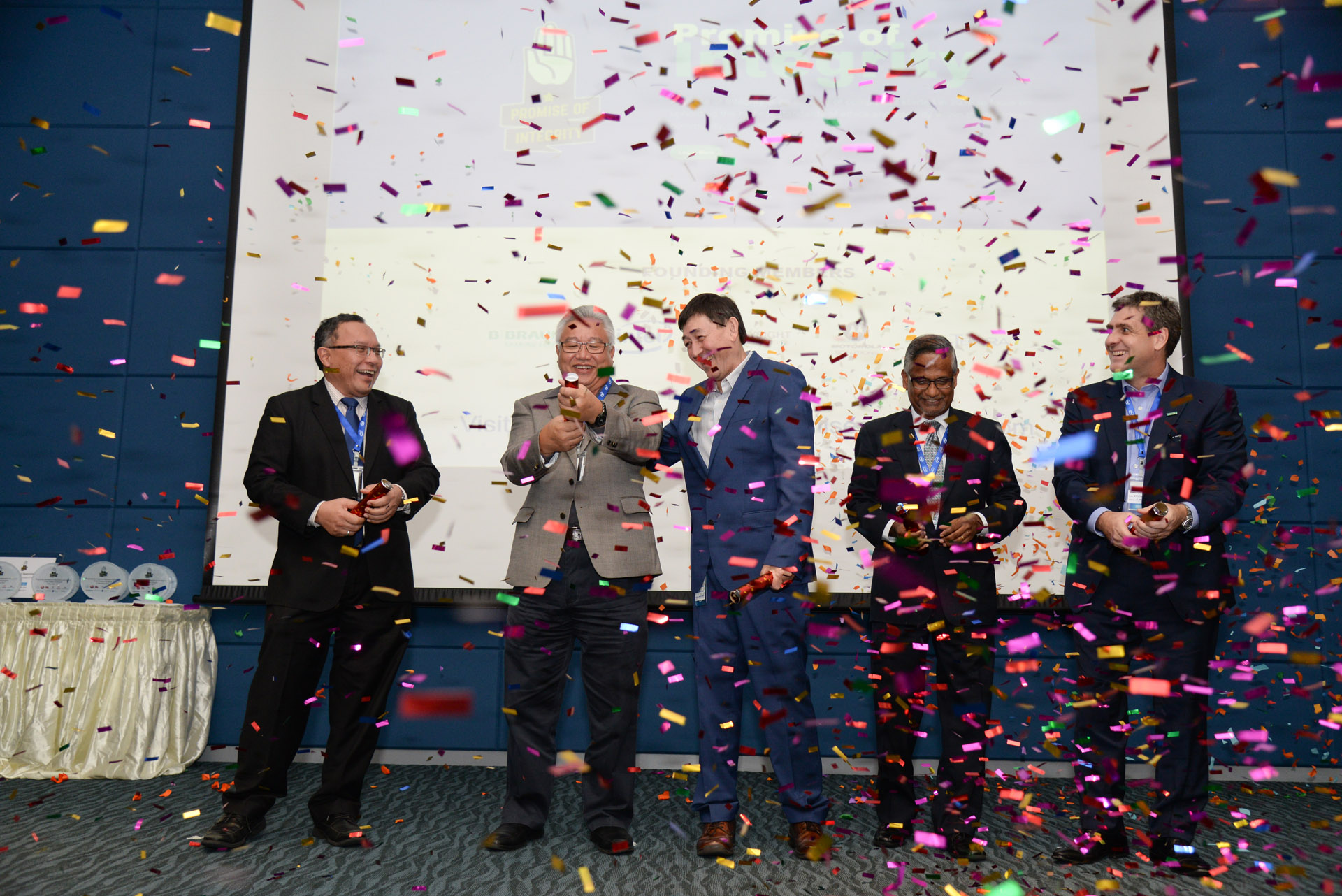 Promise of Integrity – expanding commitment in ethics and business integrity to their suppliers

Promise of Integrity has strengthened its commitment in practicing and promoting ethics and business integrity at the 2017 Promise of Integrity Annual Conference, held on 11 December 2017 at Intel Penang. The event was attended by over 200 guests.
Quotes from Leaders
Intel
"I believe that integrity should be the foundation of any establishment. Committing to uncompromising integrity, not only within a company but throughout its supply chain, adds to the company's brand value and differentiates it in the marketplace. We, in the Integrity Alliance have committed to do just that. We role model and hold each other accountable to uphold a highly ethical culture. Together, we help to build an honest and ethical supply chain in the industry." – Robin Martin, Corporate Vice President, Technology and Manufacturing Group
B. Braun
"Integrity is the cornerstone of every sustainable business. Throughout the 178-year history of our company, B. Braun has been fully committed to observing the highest standards of ethical conduct. We are proud to be a part of the Integrity Alliance, to foster a business culture that not only operates in strict compliance with all applicable federal and state laws, but also embraces the universal values of transparency, integrity and fairness. Together, we will build robust systems and processes that will embed professional ethics and excellence into the heart of the supply chain." – Anna Maria Braun, Member of the Management Board, B. Braun Melsungen & President, B. Braun Asia Pacific
Keysight Technologies
"Our suppliers are of great strategic importance to Keysight. We expect them to uphold the same high level of integrity and standards of business conduct as we do. Therefore, I welcome the latest additions into the Integrity Alliance that was established a year ago. I look forward to seeing this commitment towards uncompromising integrity spread further across the supply chain as we strive to build a strong and globally competitive business ecosystem in the country." – Chan Keng Cheong, Vice President, Global Procurement and Materials, Keysight Technologies.
Motorola Solutions
"Ethics and integrity is everything. We can be a global leader in the products and services we provide and we can have the best designers, engineers and talent, but if we do not have ethics and integrity, we lose our reputation and we're worthless. Upholding high ethical standards and uncompromising integrity in everything we do means respecting and protecting our intellectual property ensuring regulatory compliance, respecting one another, and this includes our suppliers, business partners, and always doing the right thing." – Dr Hari Narayanan, Managing Director of Penang Operations, Motorola Solutions Malaysia
Executive Dialogue Session
Prior to the event, the five leaders of the Founding Members, together with the Supplier Alliance Leaders participated in an Executive Dialogue to discuss ways of moving forward and sustaining this initiative. The dialogue was held to increase and improve communications and alignment on the objectives of the Promise of Integrity and rally efforts between companies as well as suppliers.
The event provided a platform for the Founding Members and suppliers to discuss and share experiences and best practices on how to instill a sense of responsibility toward ethics, integrity and compliance in business.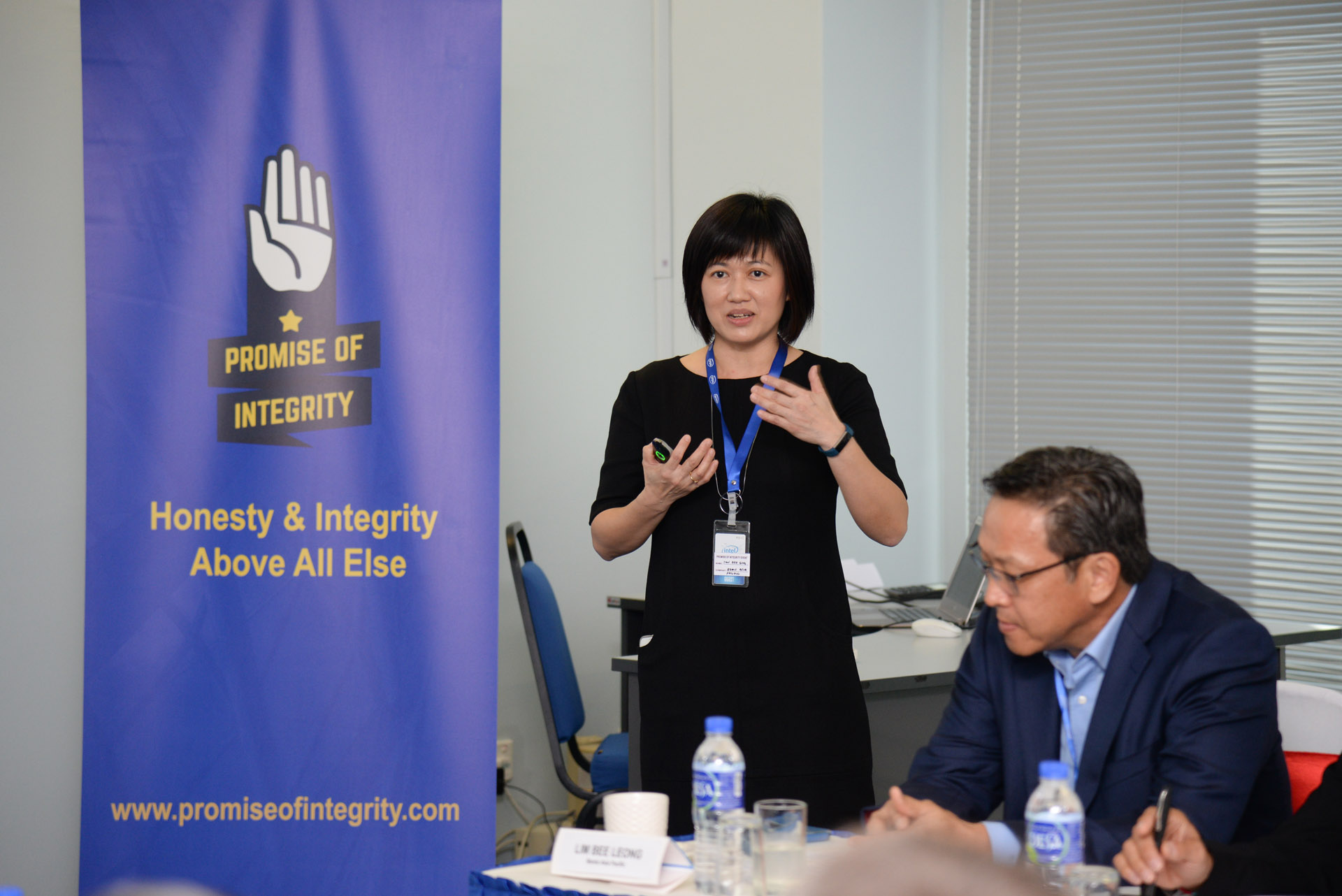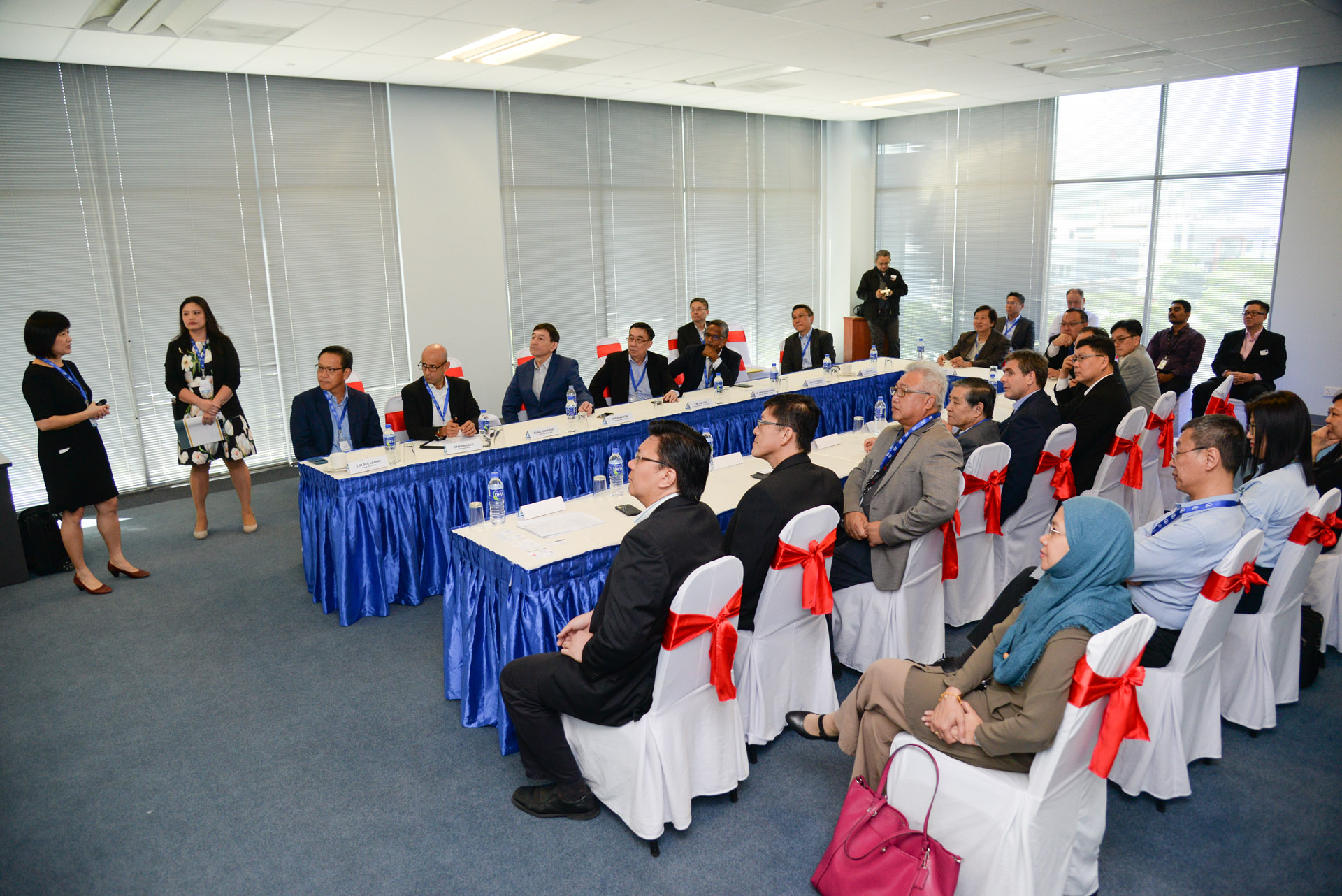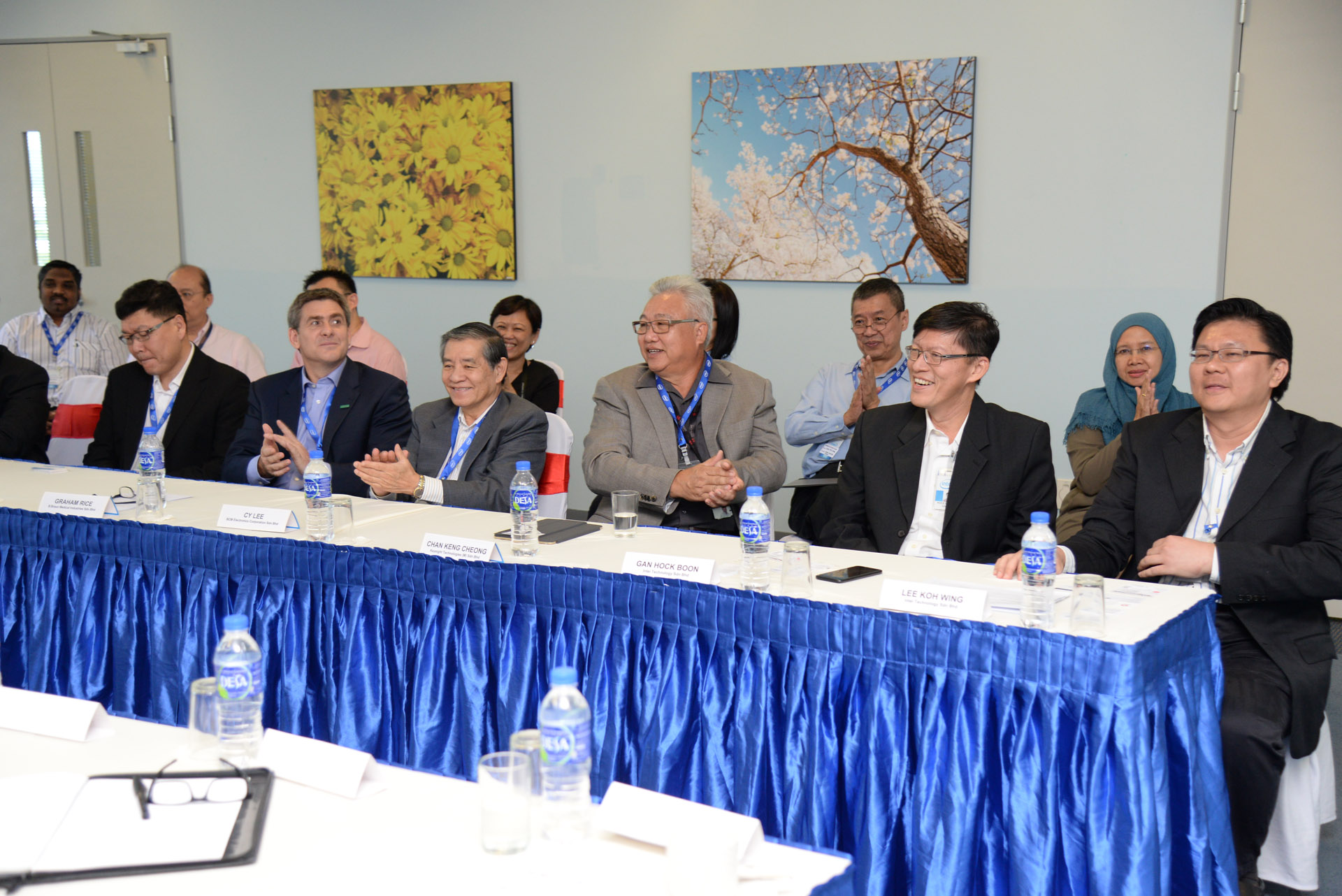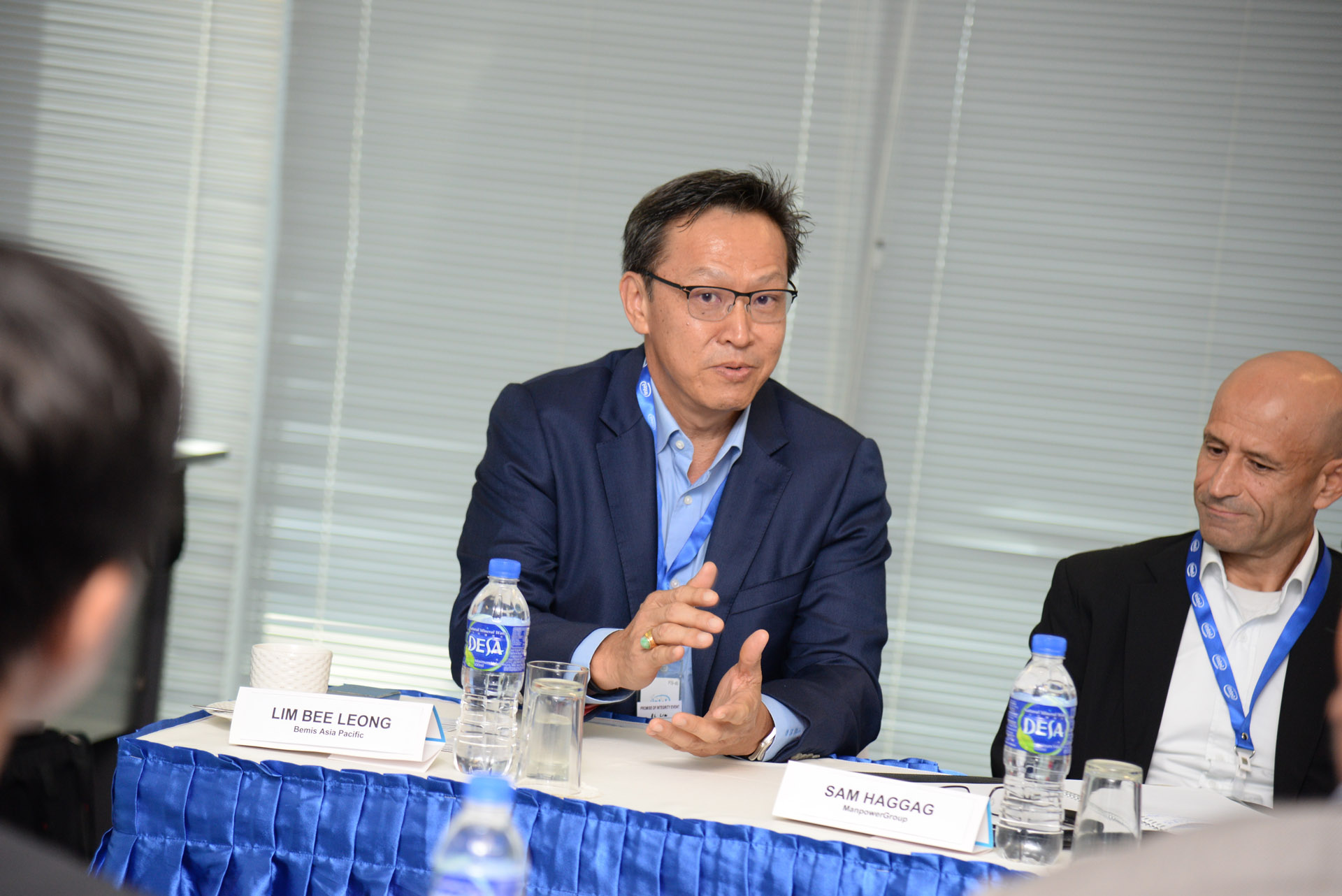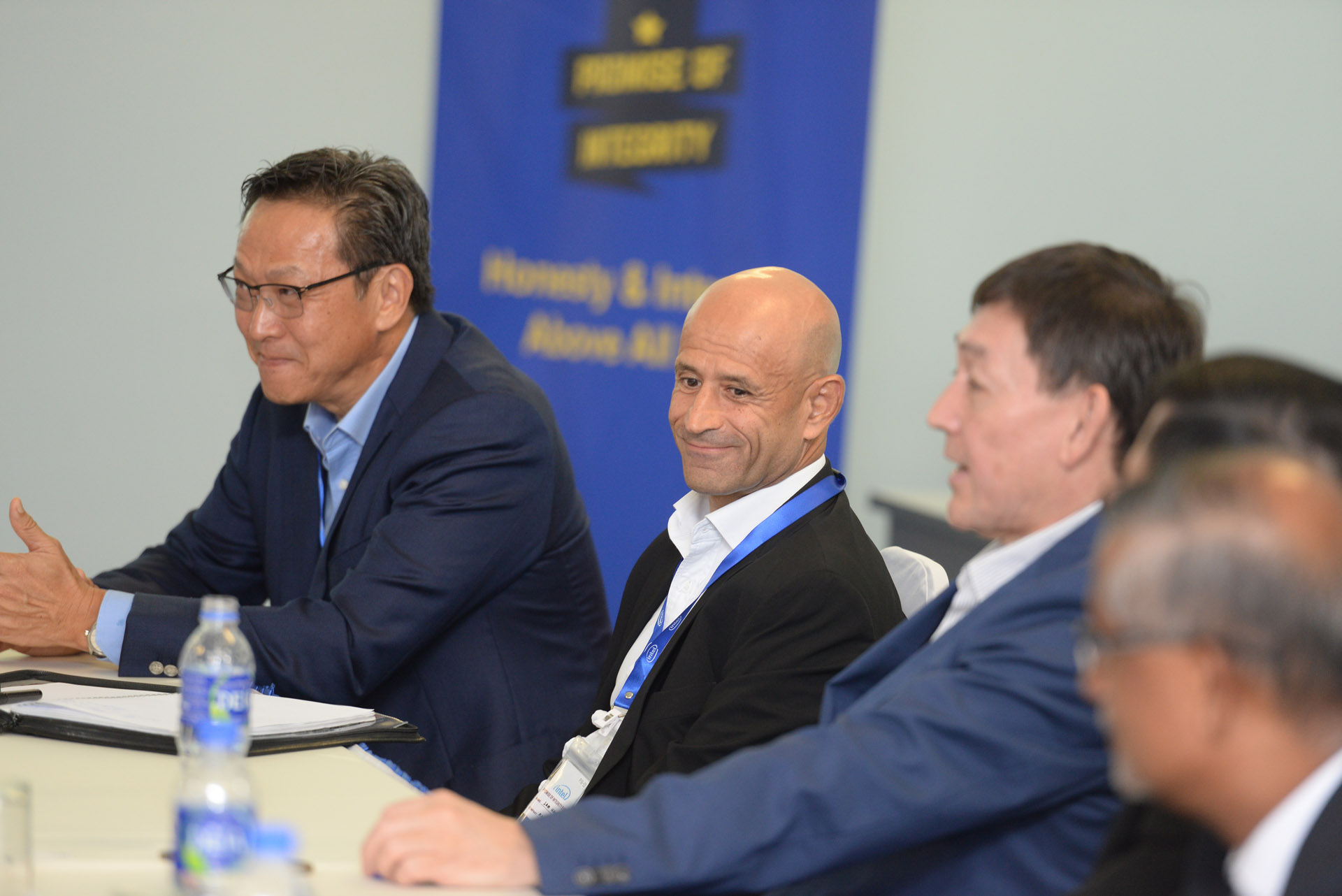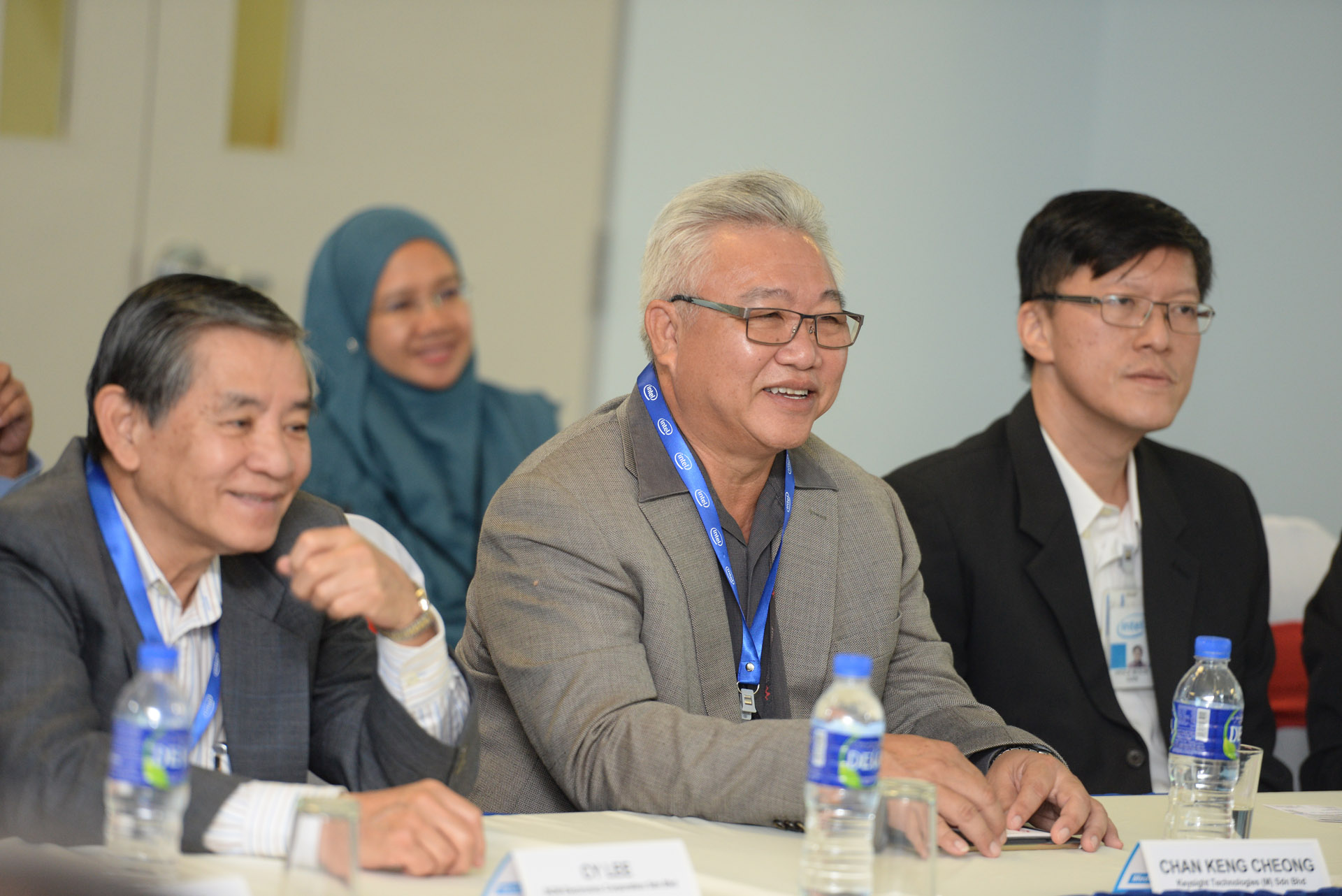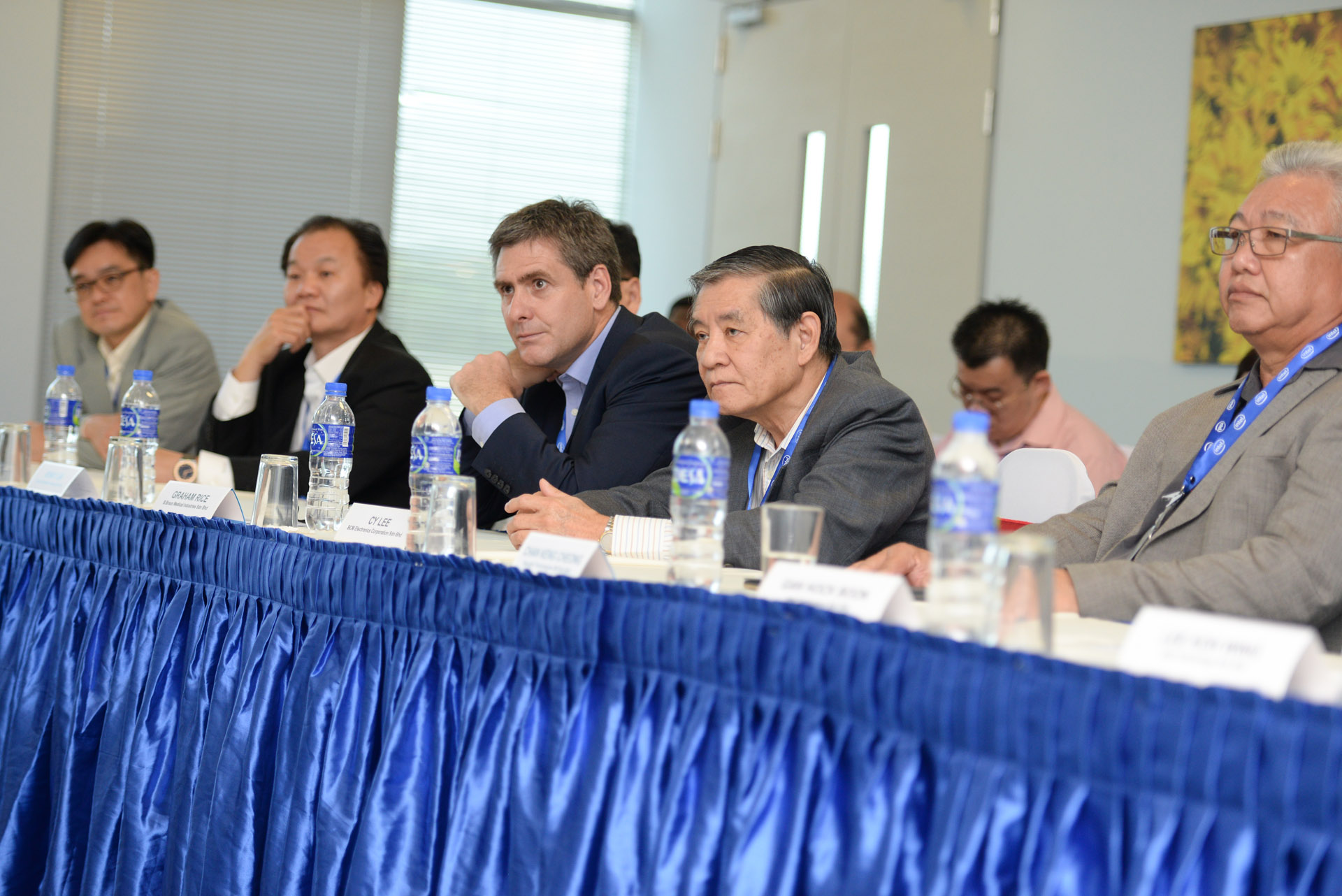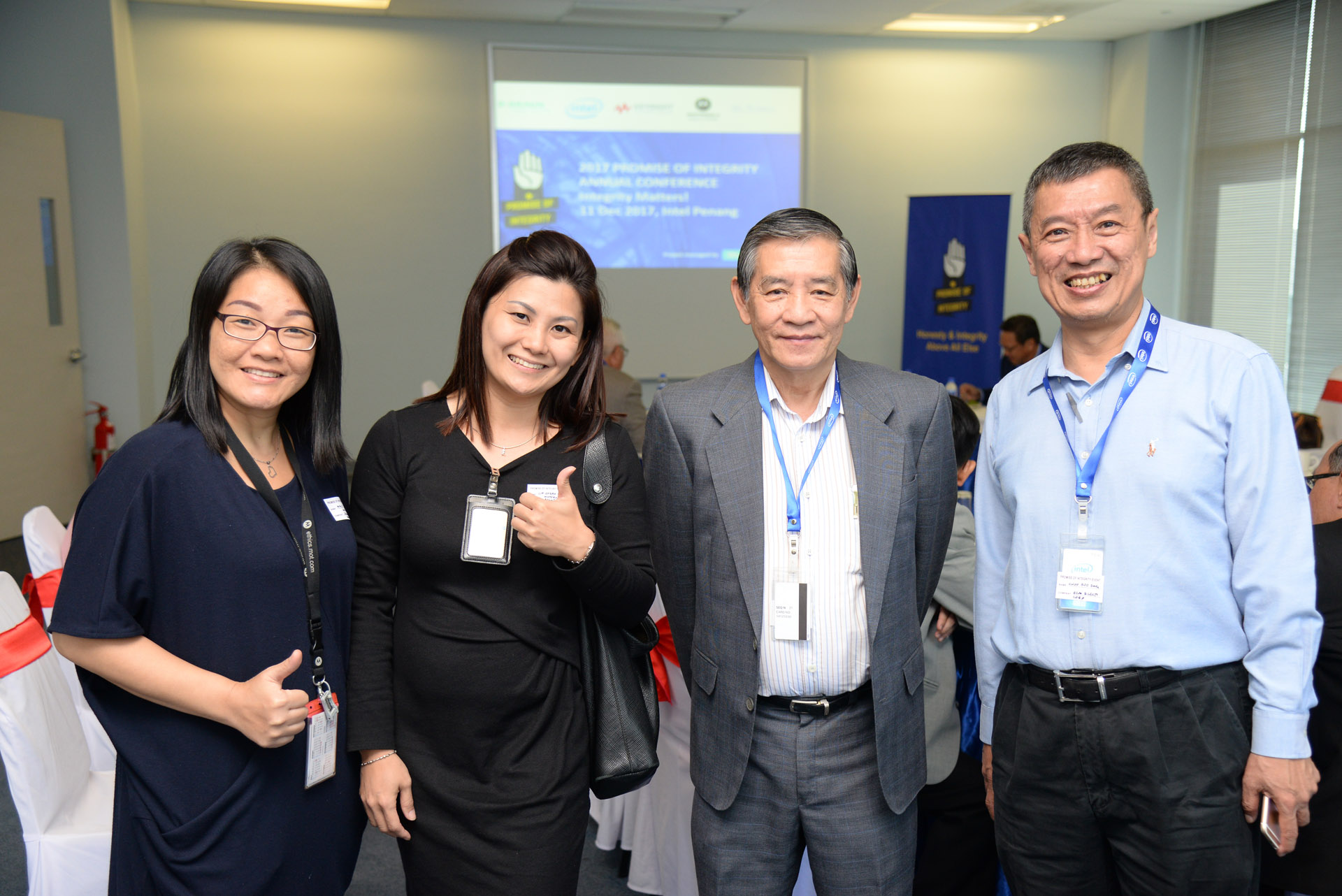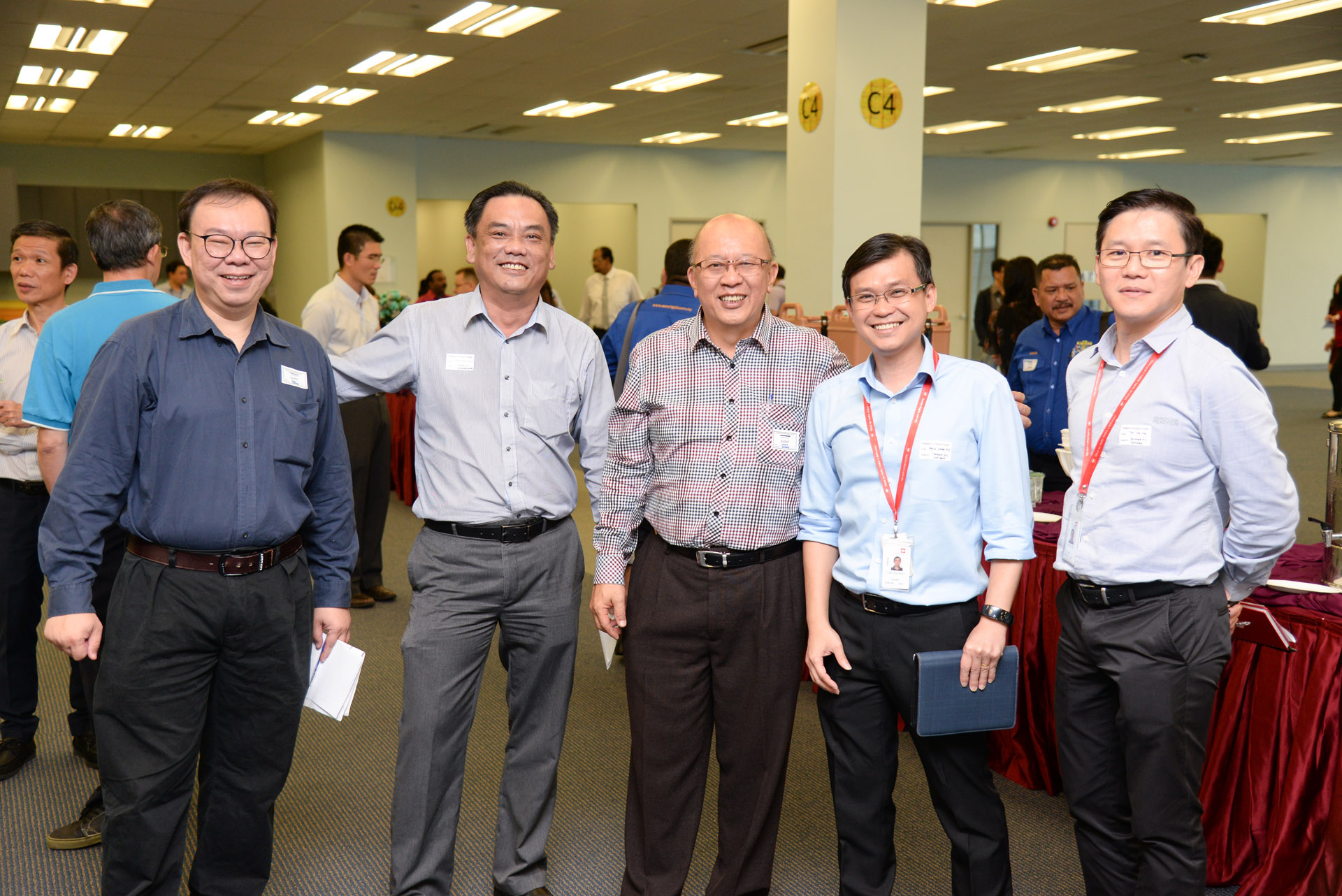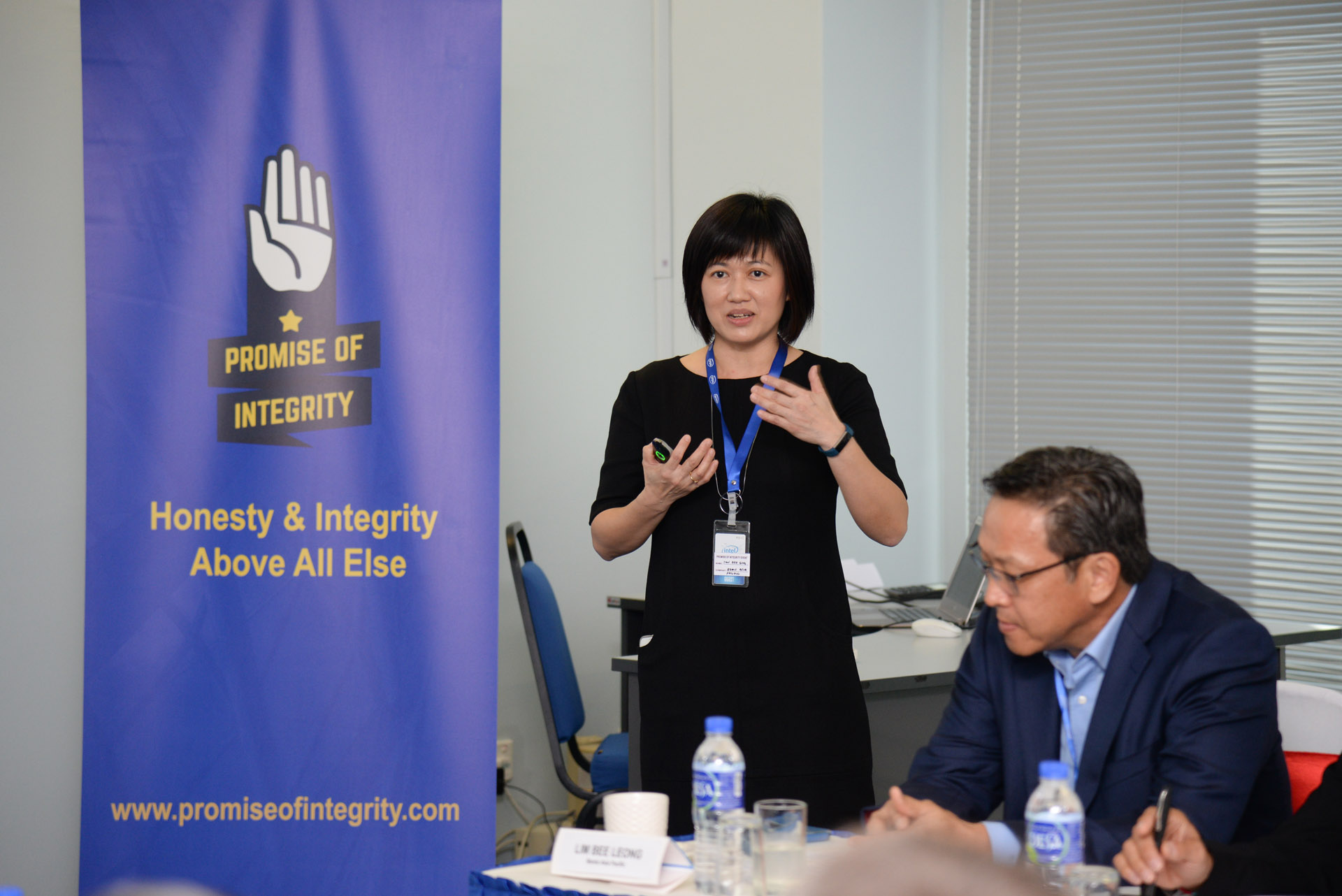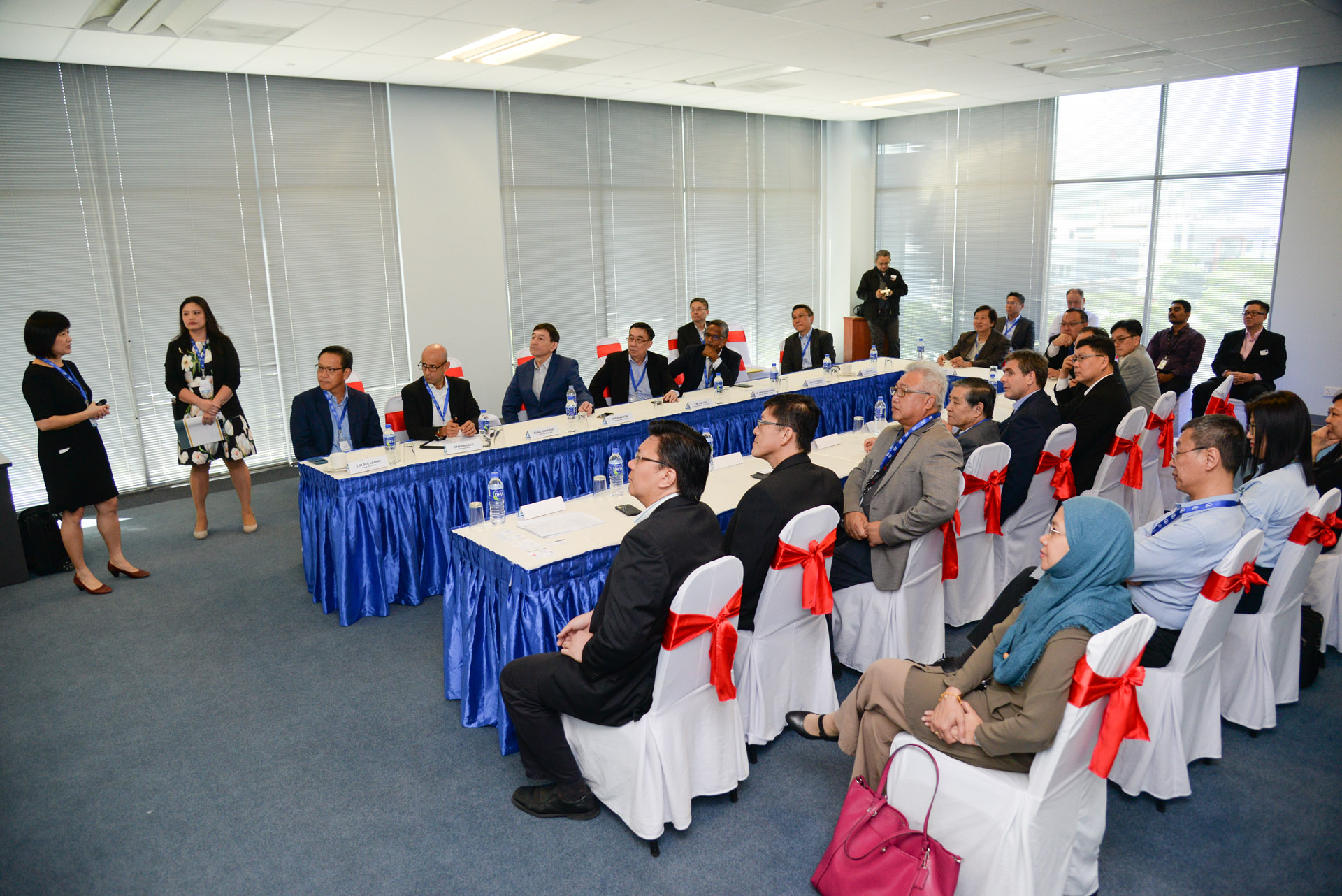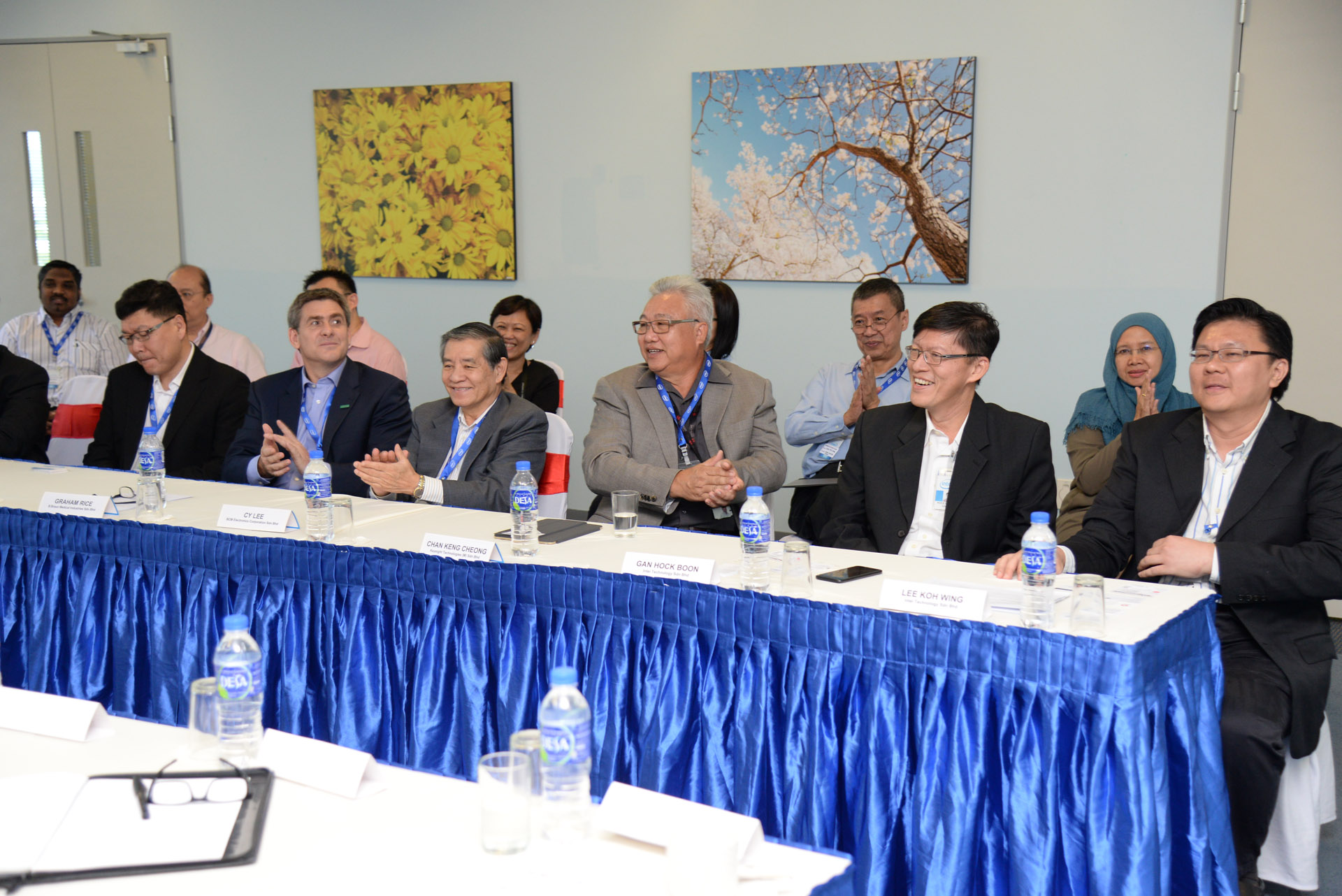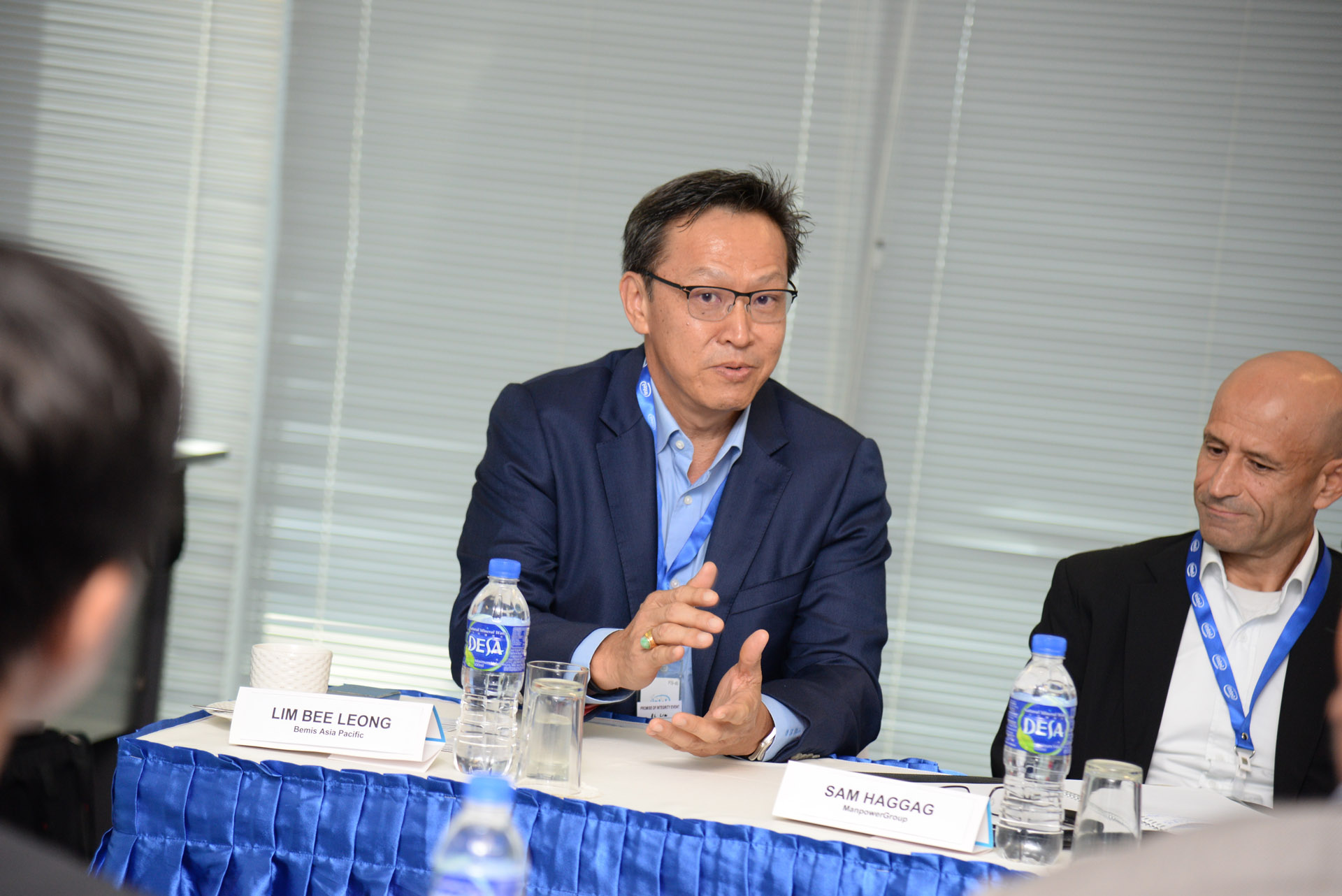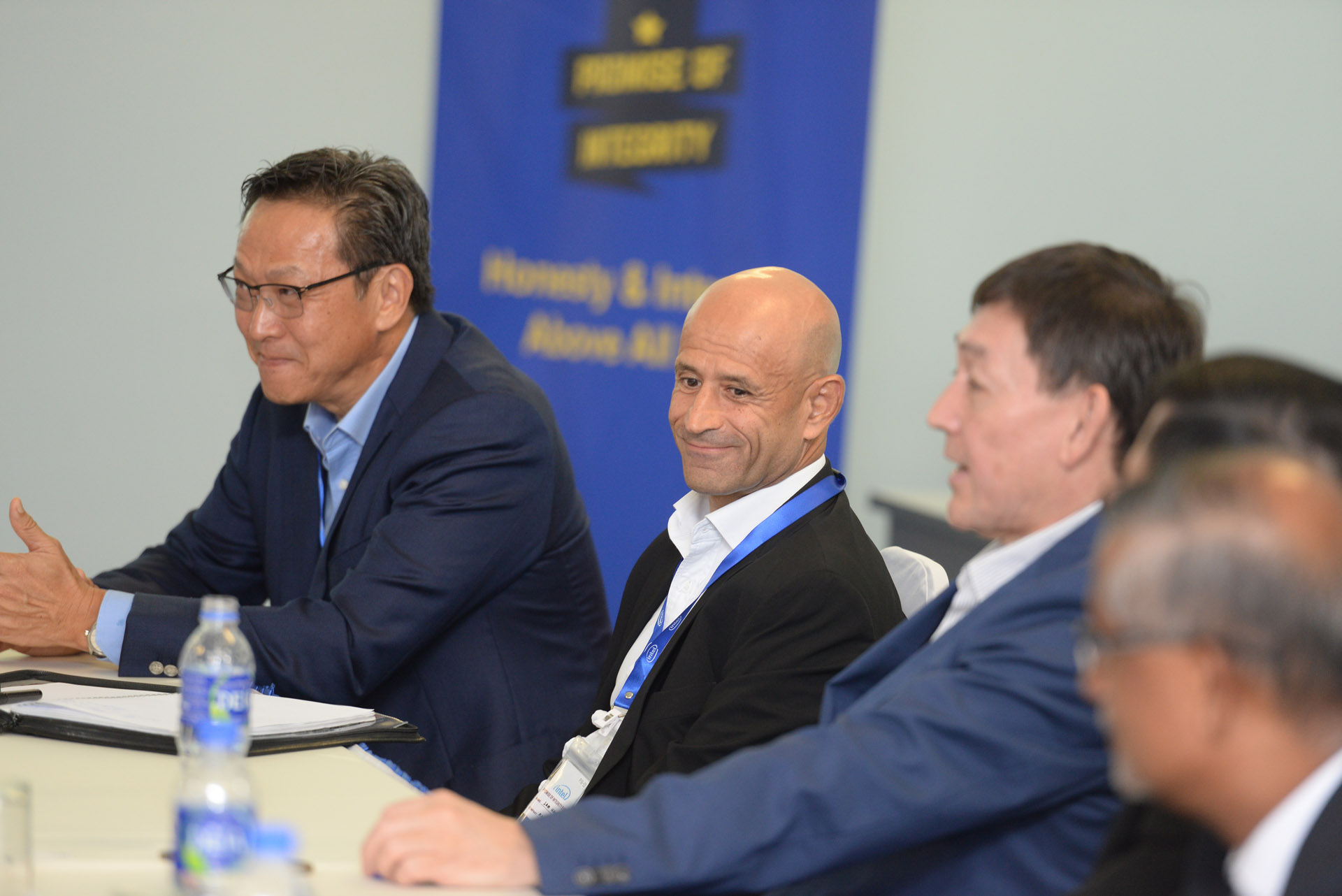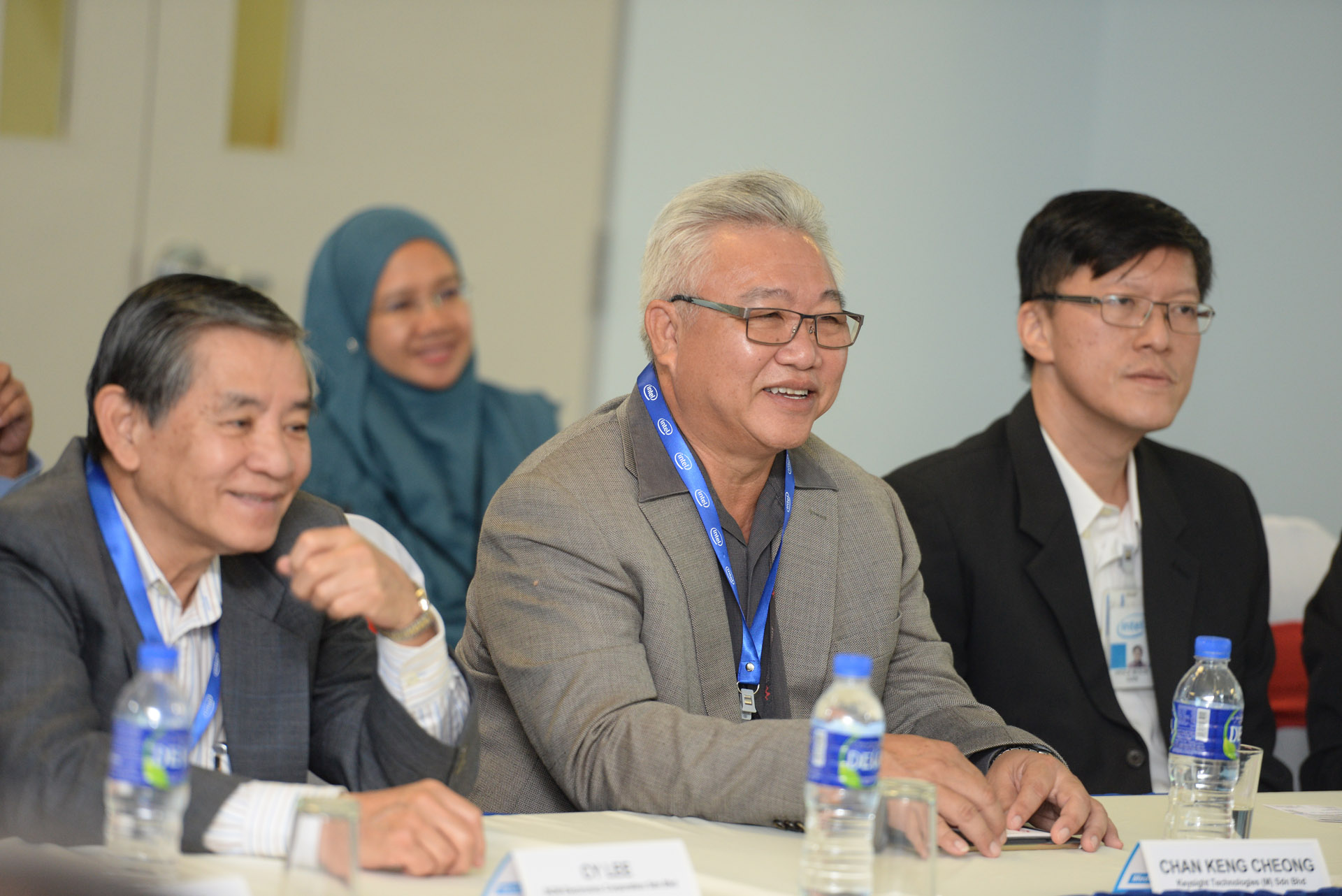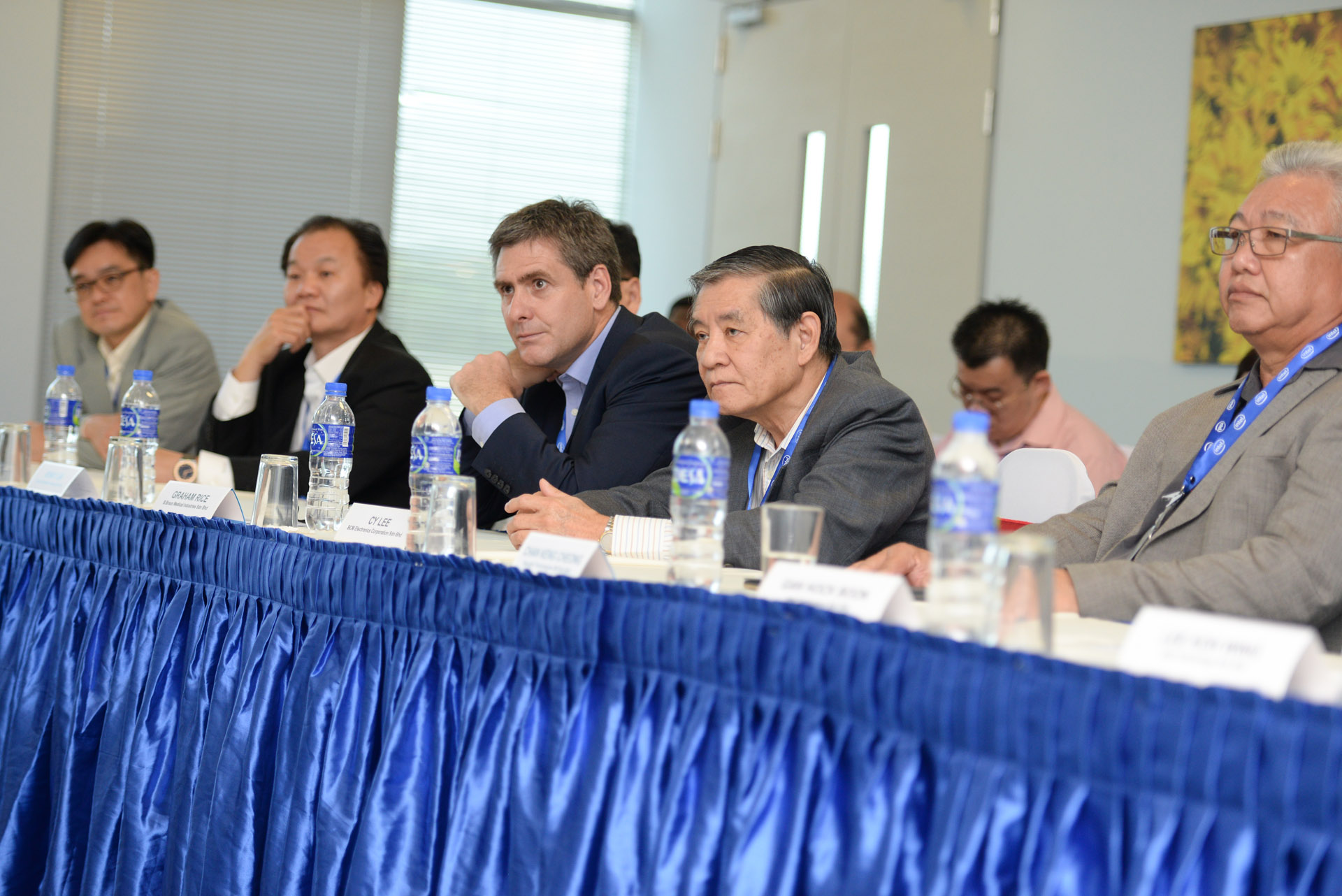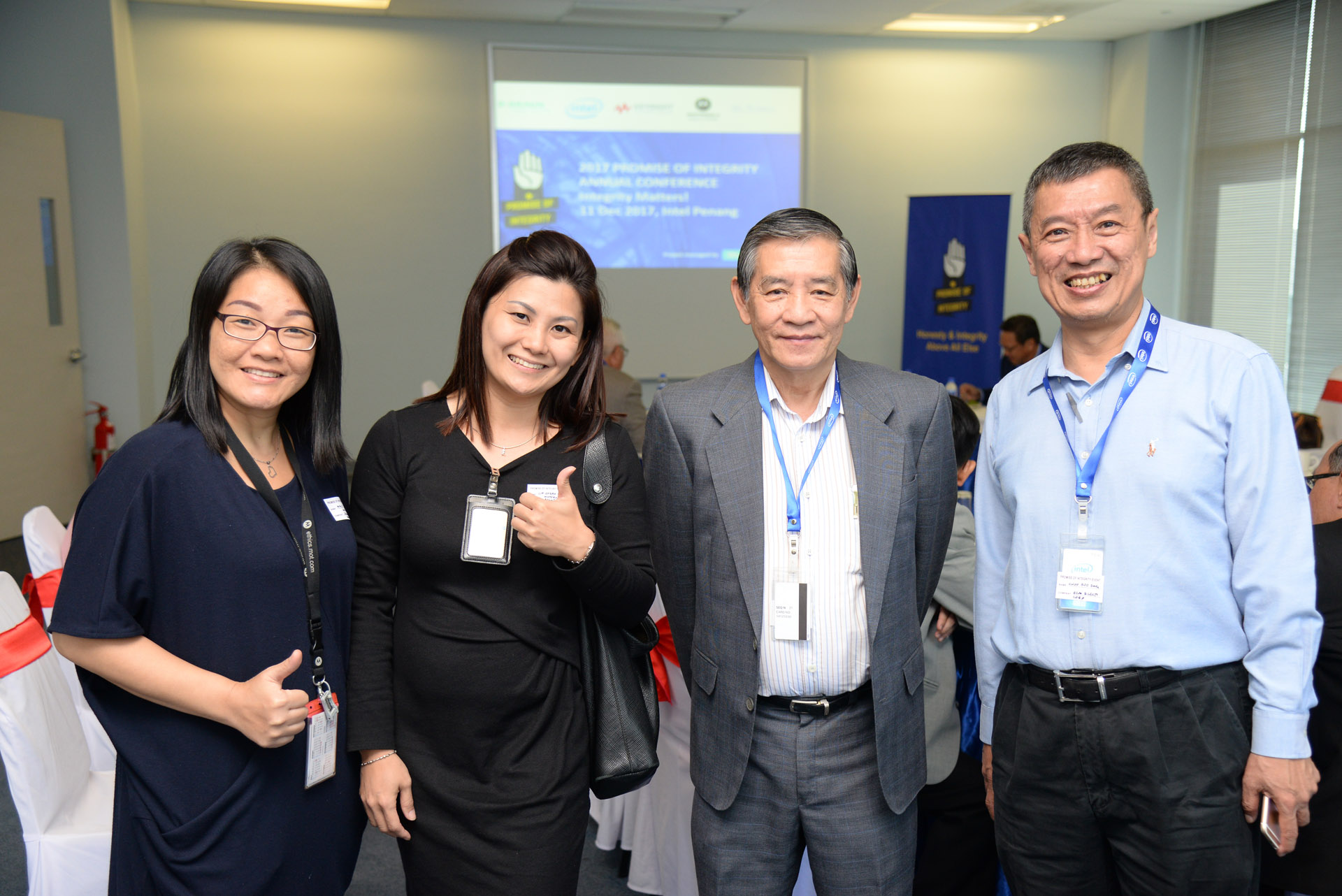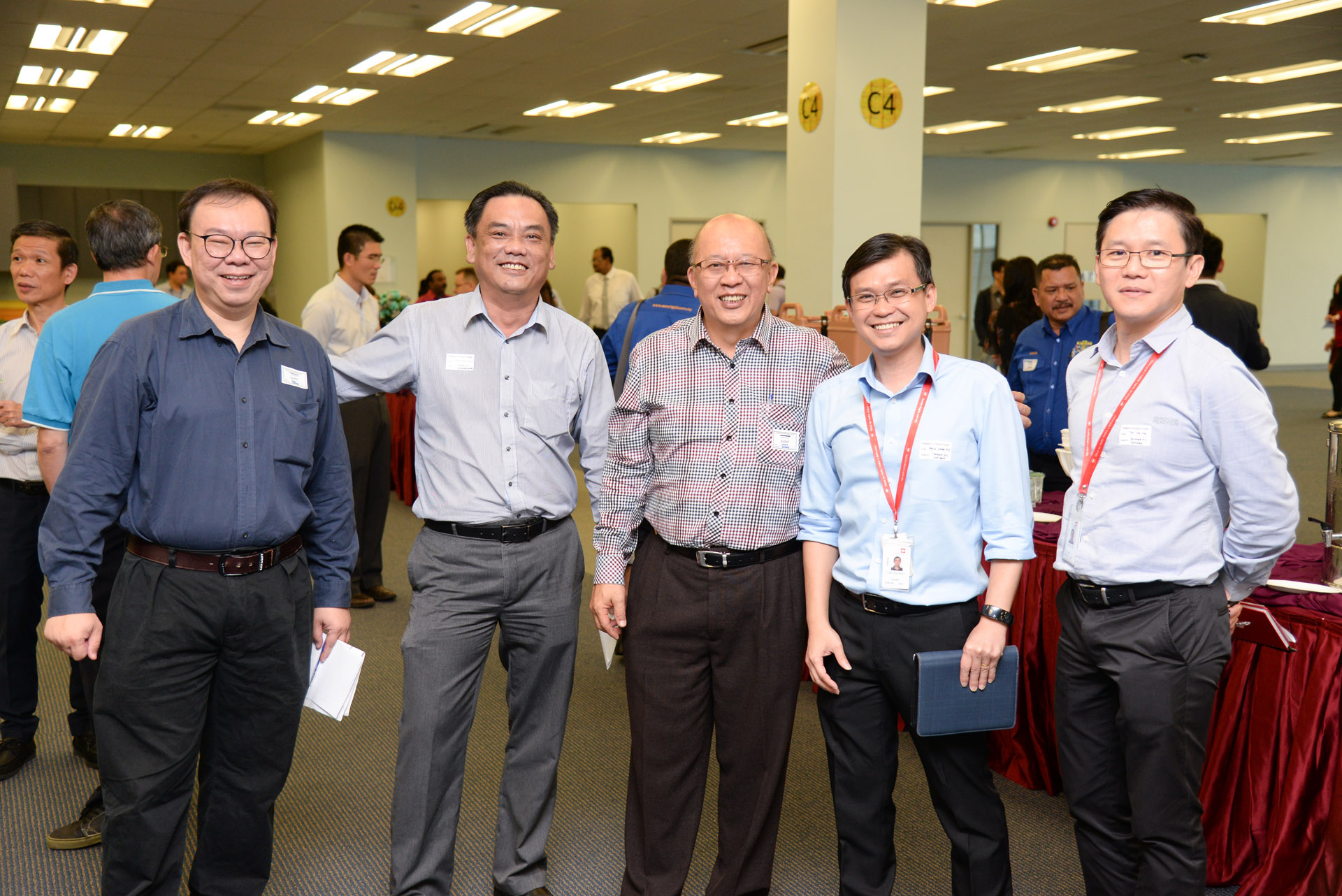 Launch of Promise of Integrity Web Portal and Presentation of Promise of Integrity Plaques
Dr Hari Narayanan, Managing Director of Motorola Solutions Malaysia started off with the Founding Members' Keynote Speech. Then the four other founding members' leaders ,  Mr Graham Rice, General Manager, Head of Asia Pacific Procurement, B.Braun Medical Industries,  Mr Robin Martin, Corporate Vice President and General Manager of Assembly Test Manufacturing, Intel Malaysia,  Mr Chan Keng Cheong, Vice President of Global Procurement and Materials, Keysight Technologies Malaysia and  Mr Tahiruddin Hamdan, Director of Corporate Development, Silterra Malaysia joined Dr Hari Narayanan on stage to  launch the Promise of Integrity Web Portal. 
This was followed by Presentation of  Promise of Integrity Plaques to the pioneer members of the Supplier Alliance  as recognition for their pledges, contributions and participation in spearheading Promise of Integrity events and activities.  Mr Lim Teik Hoe, CEO of Coraza Systems then led the supplier alliance in the Promise of Integrity Pledge.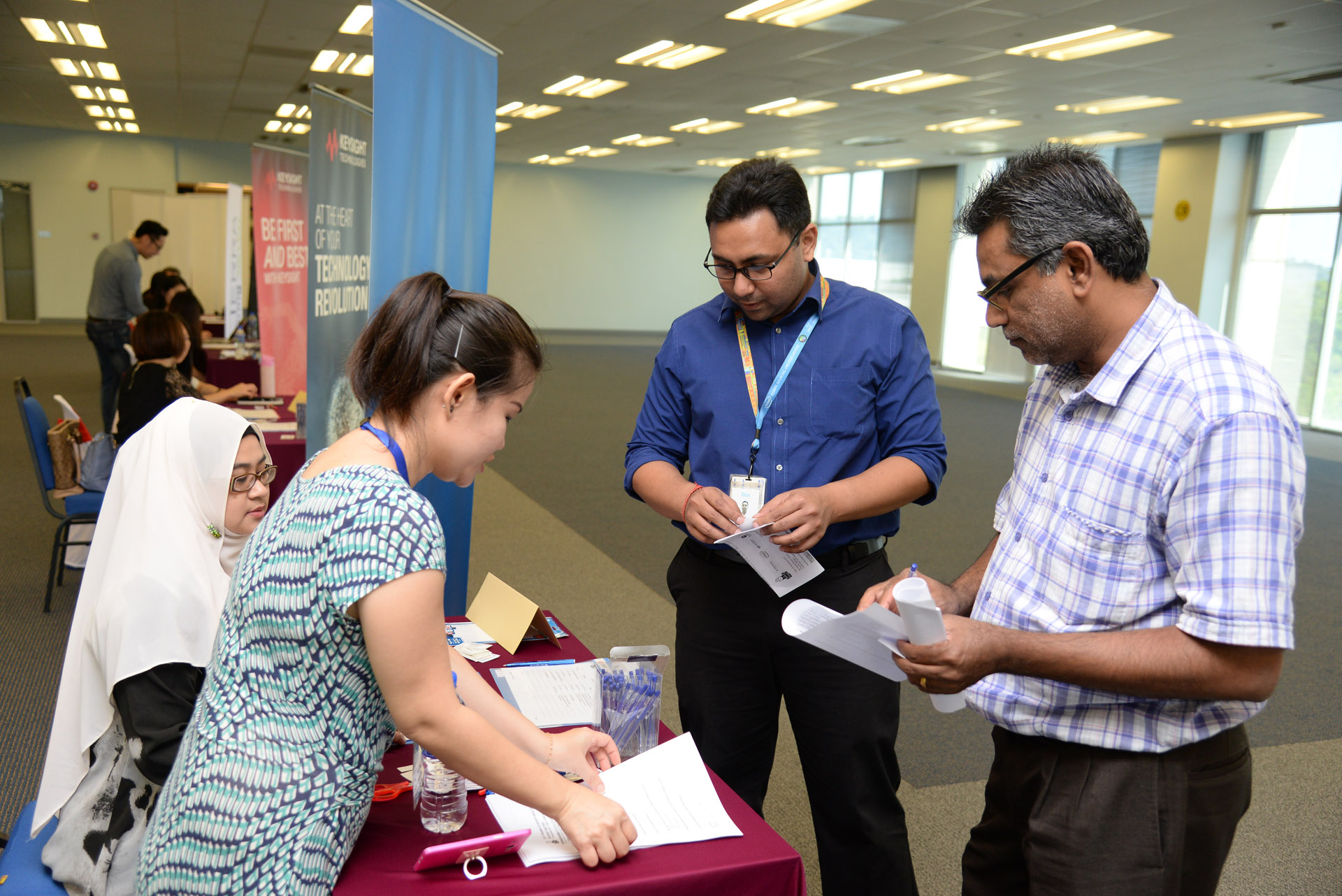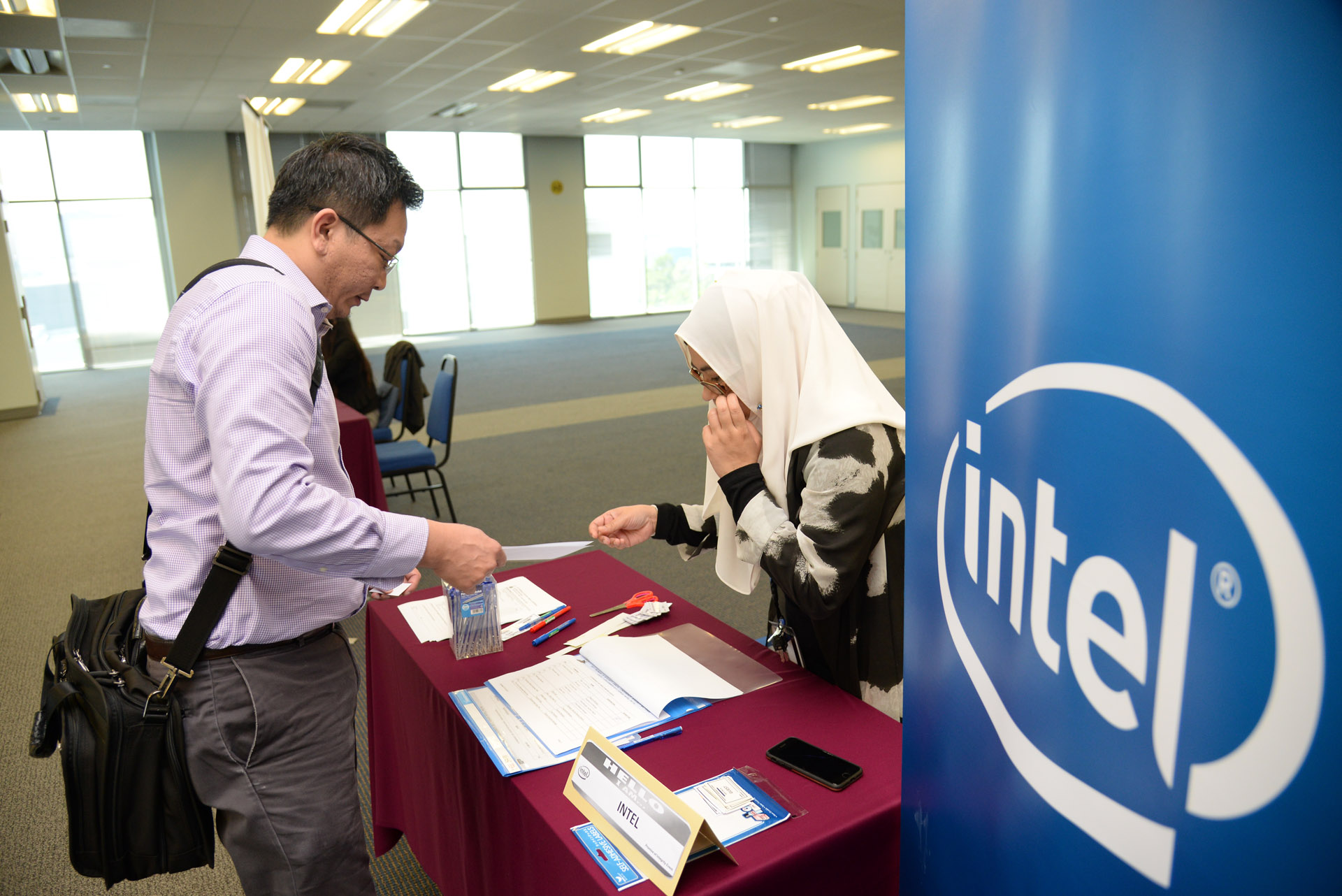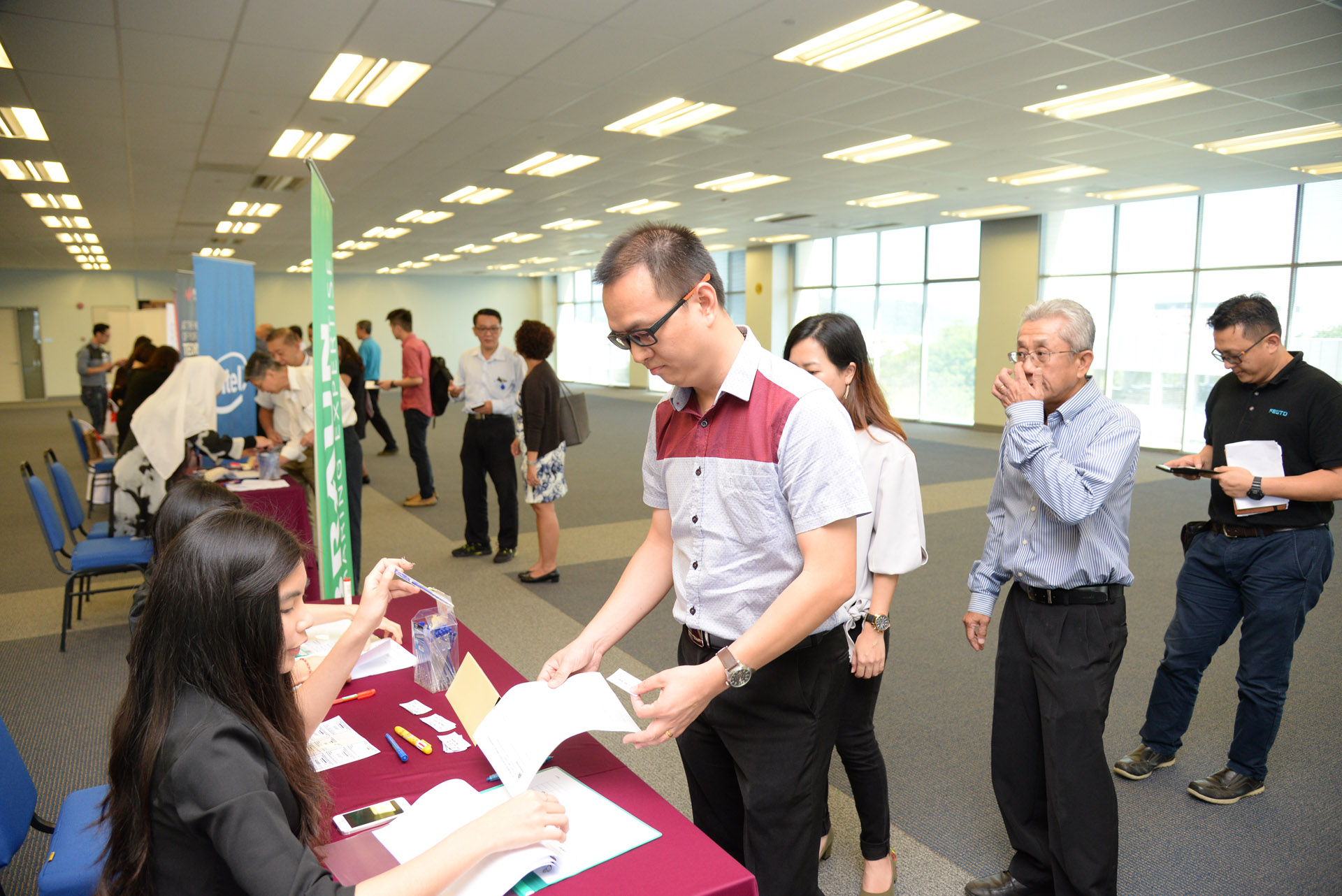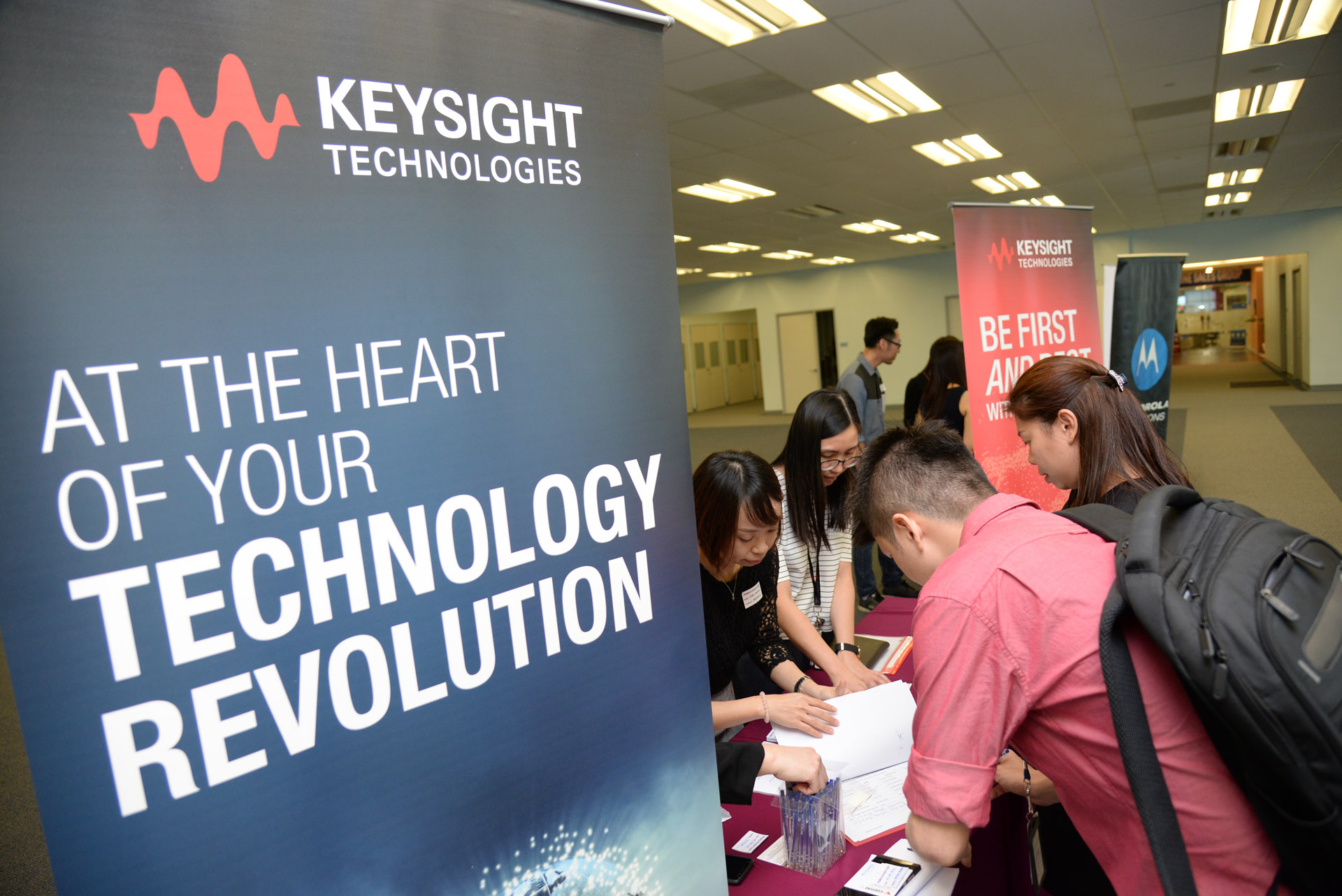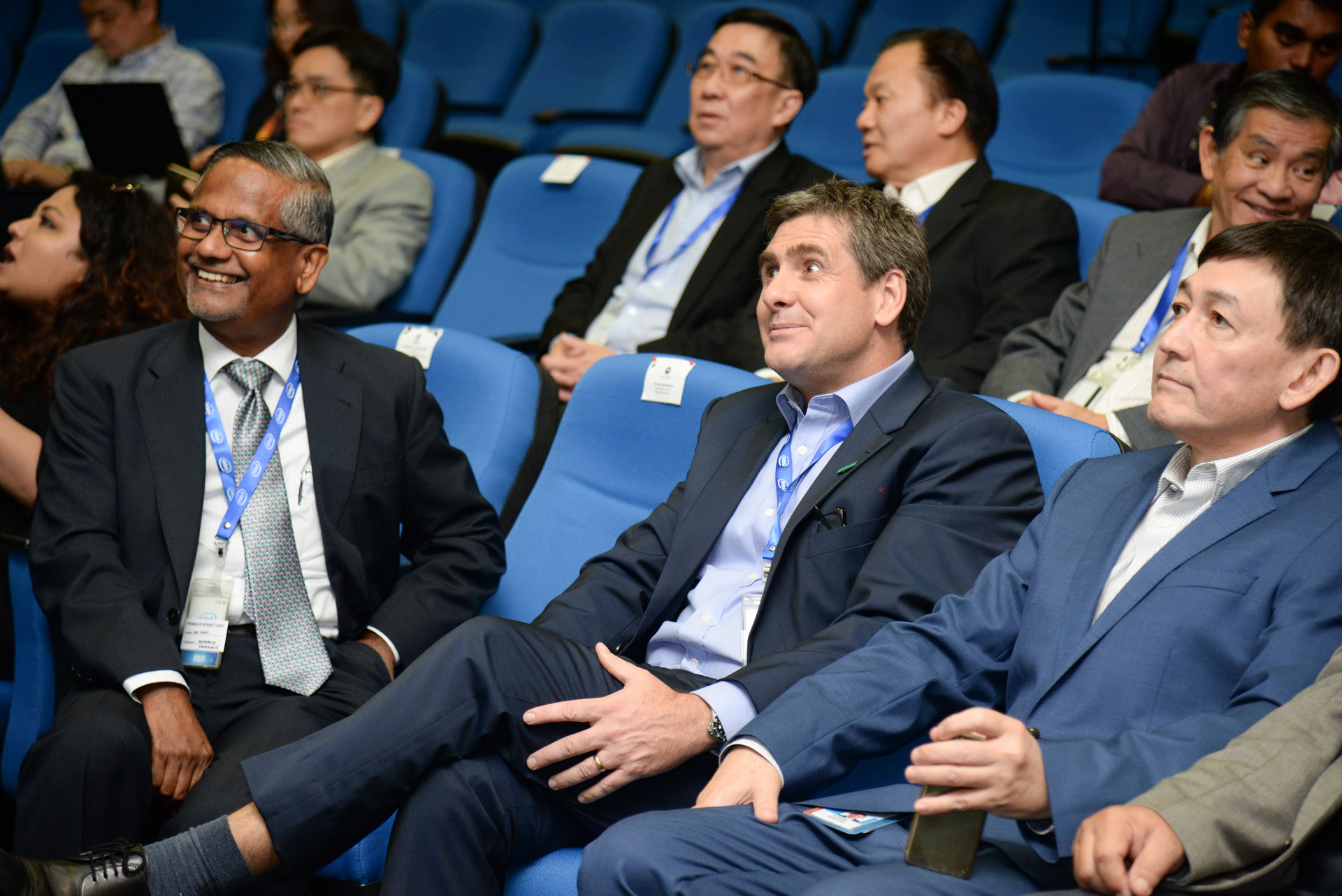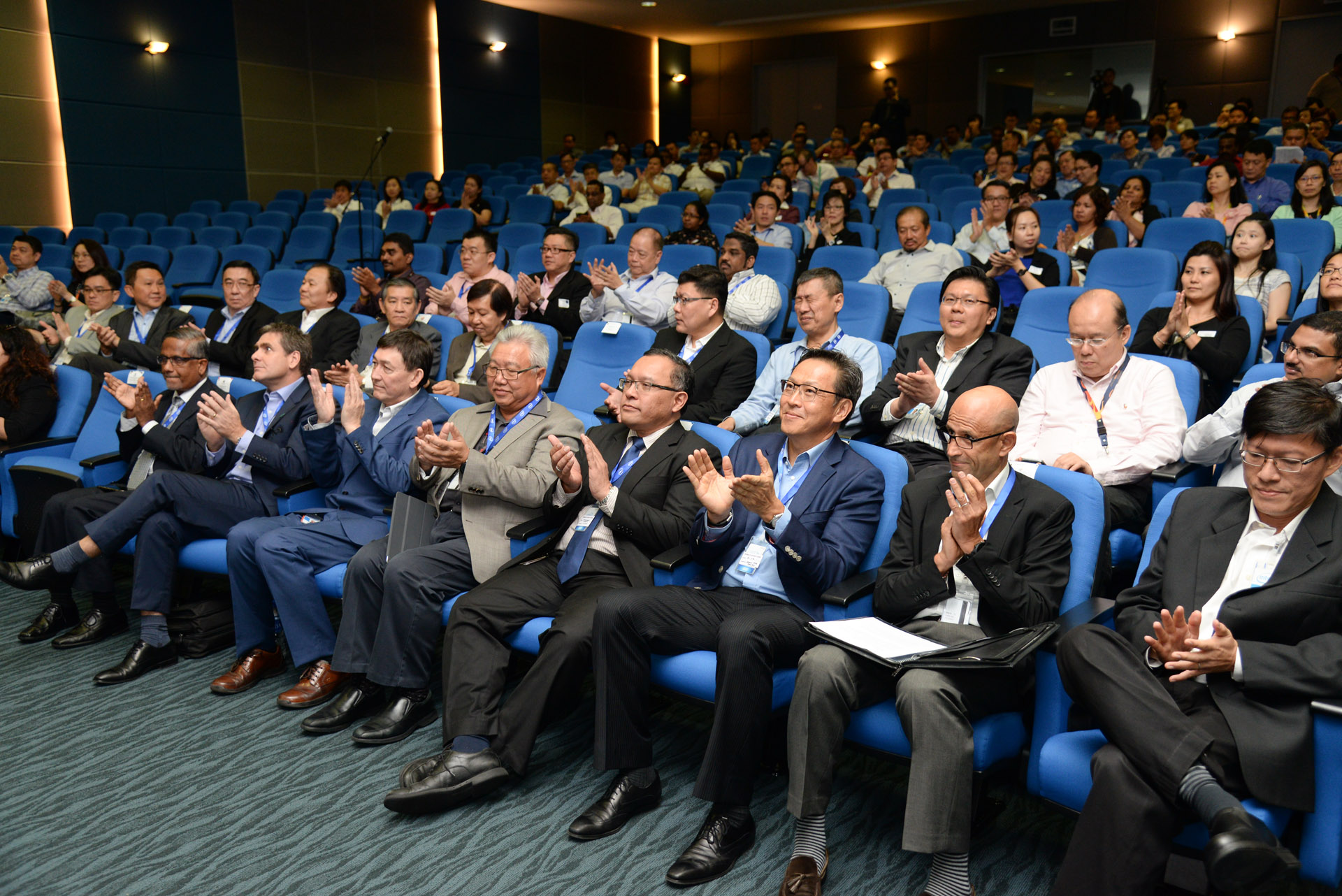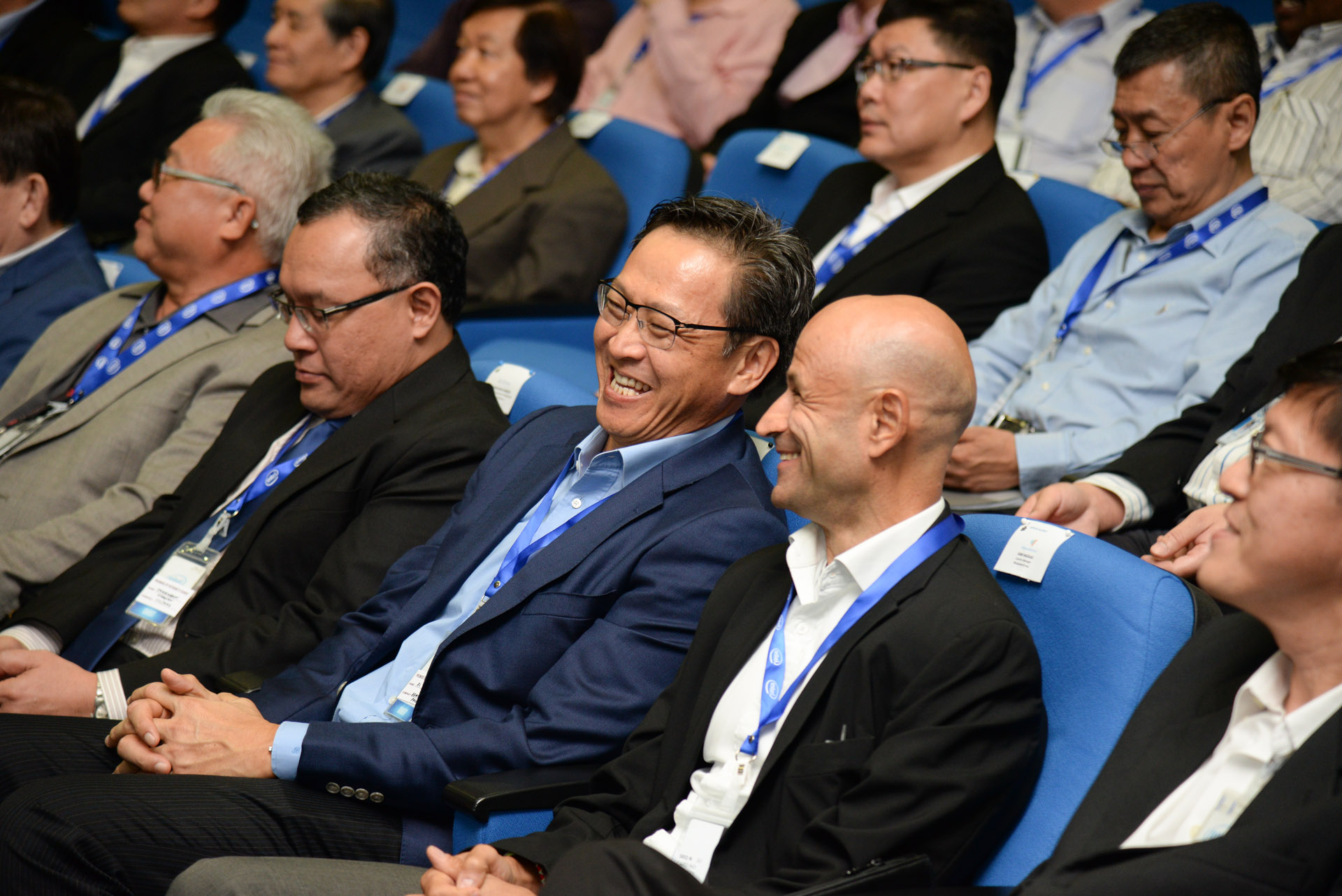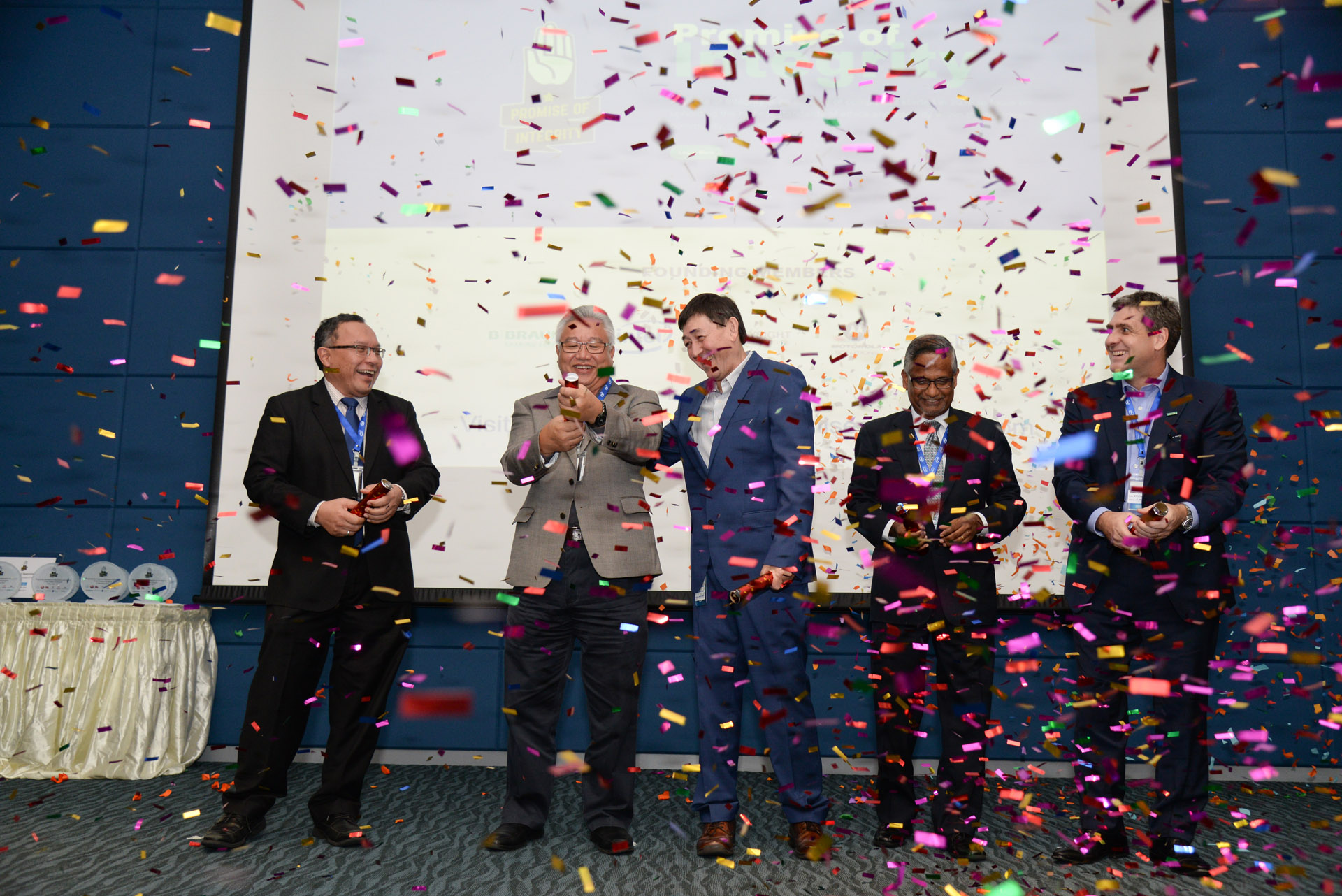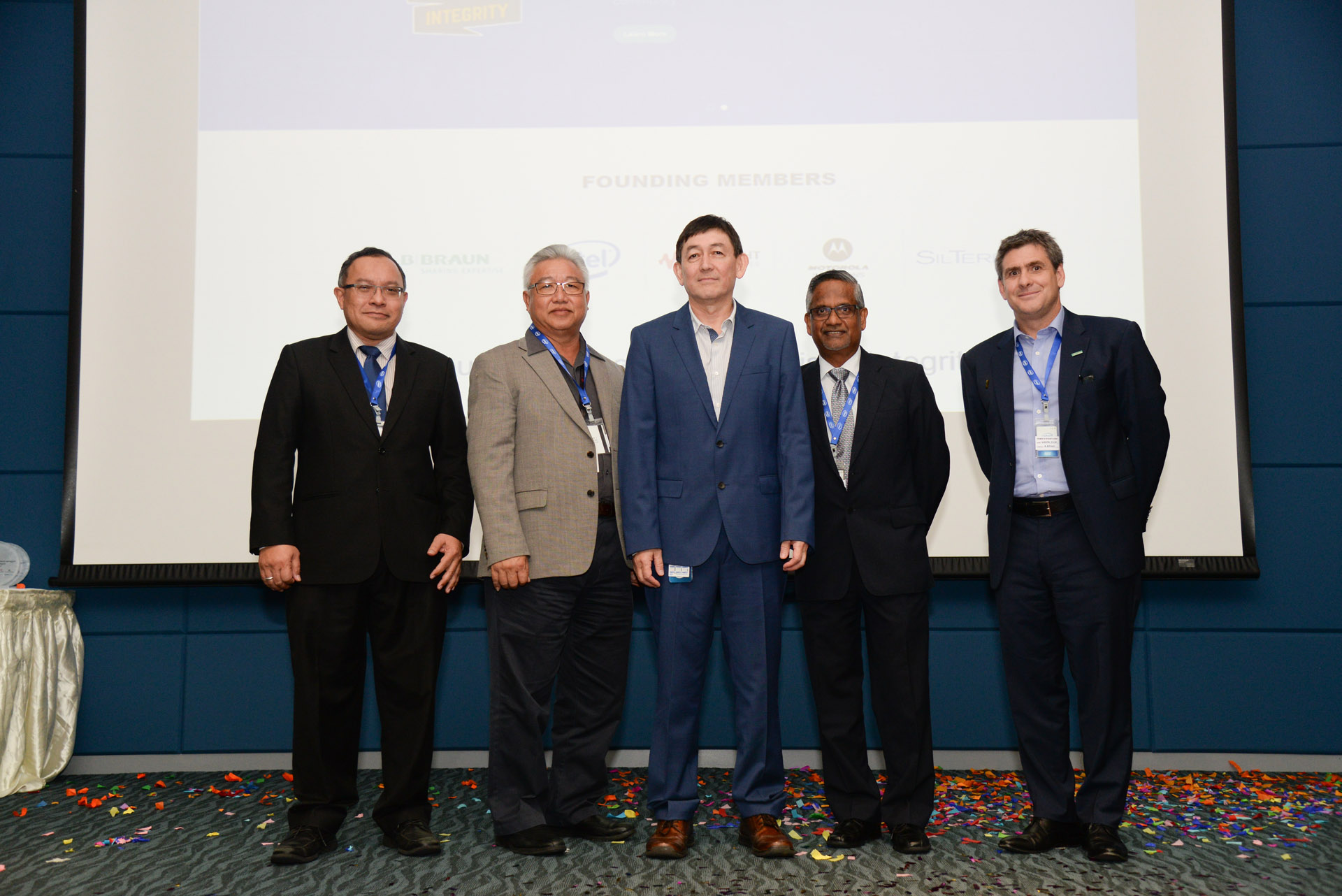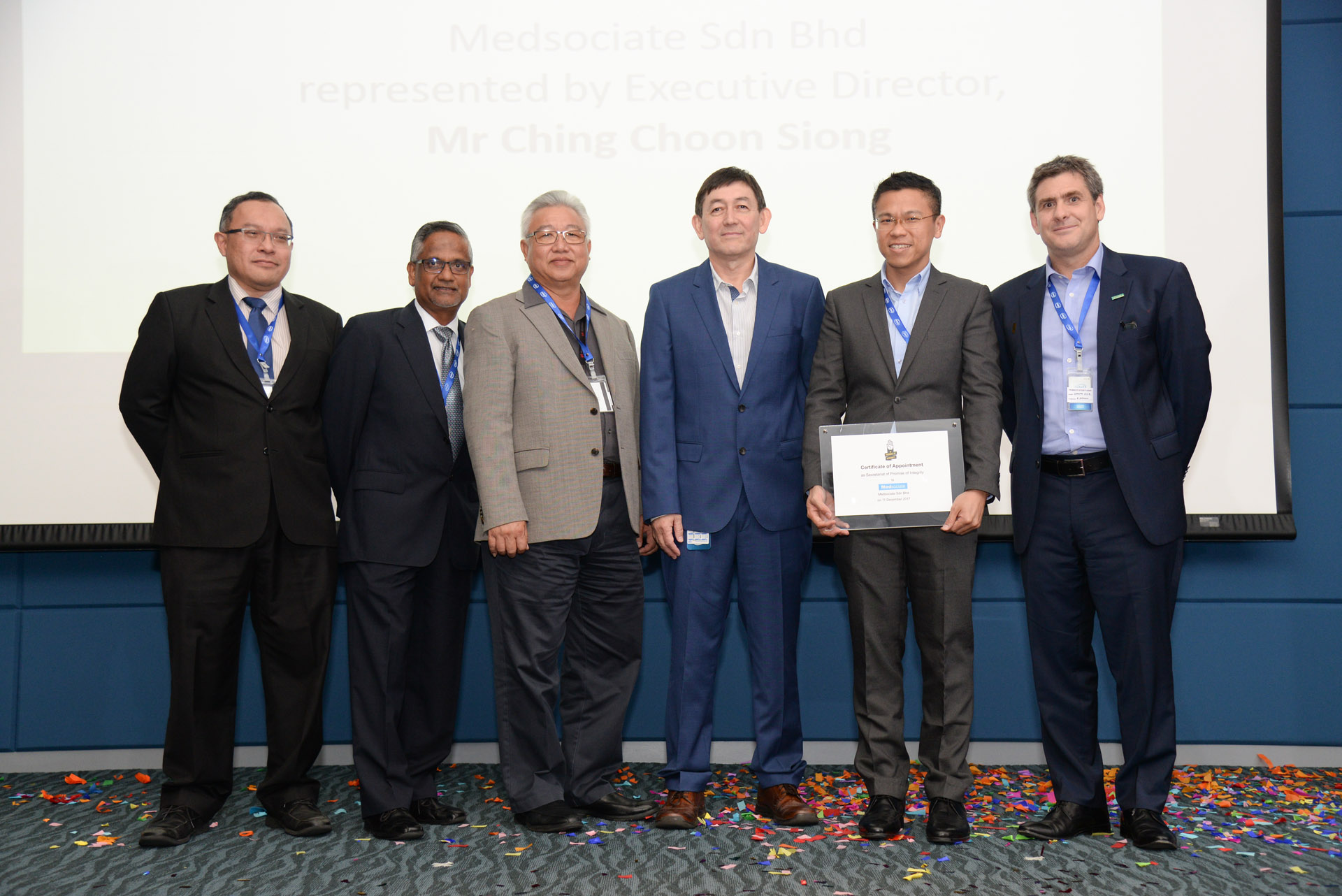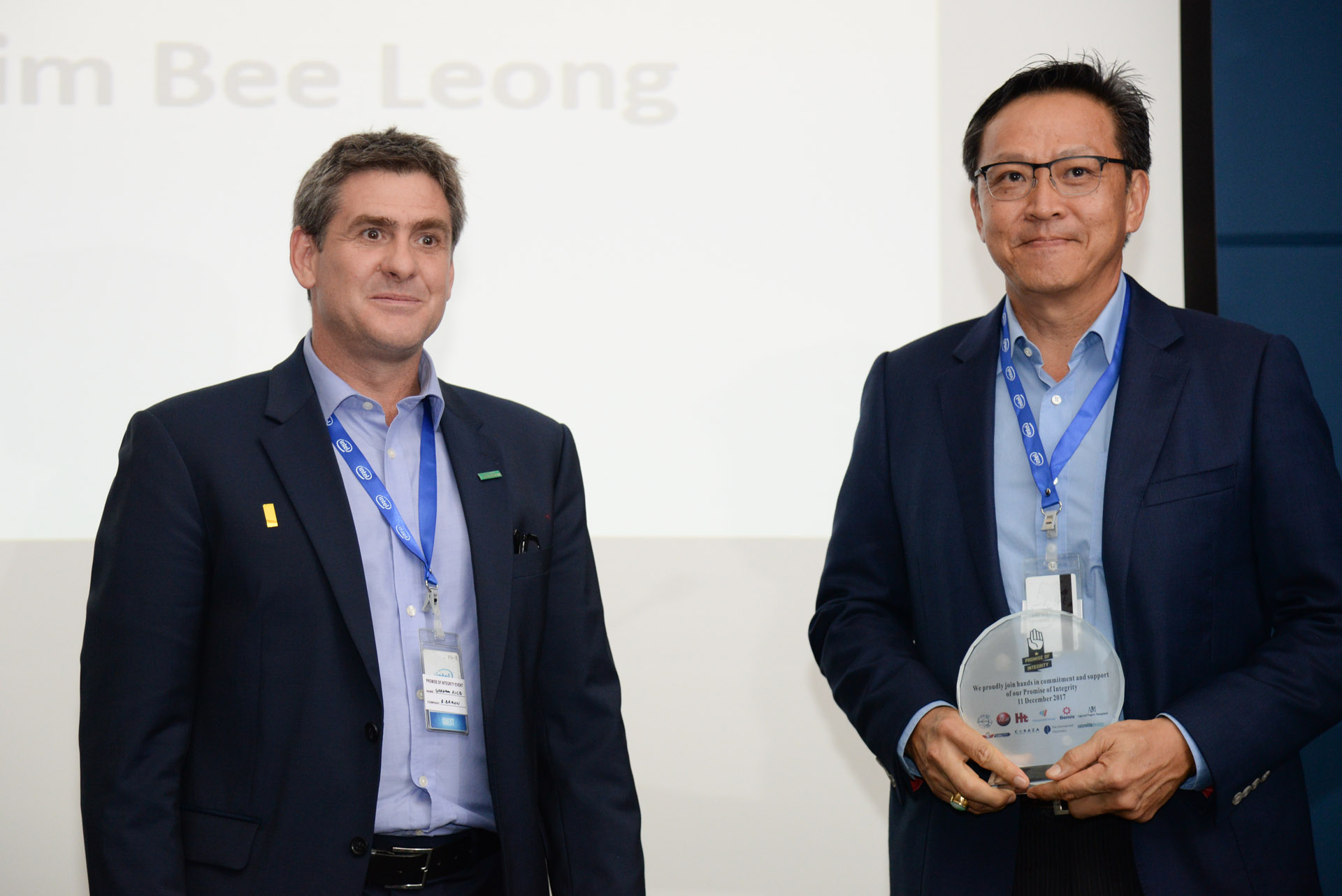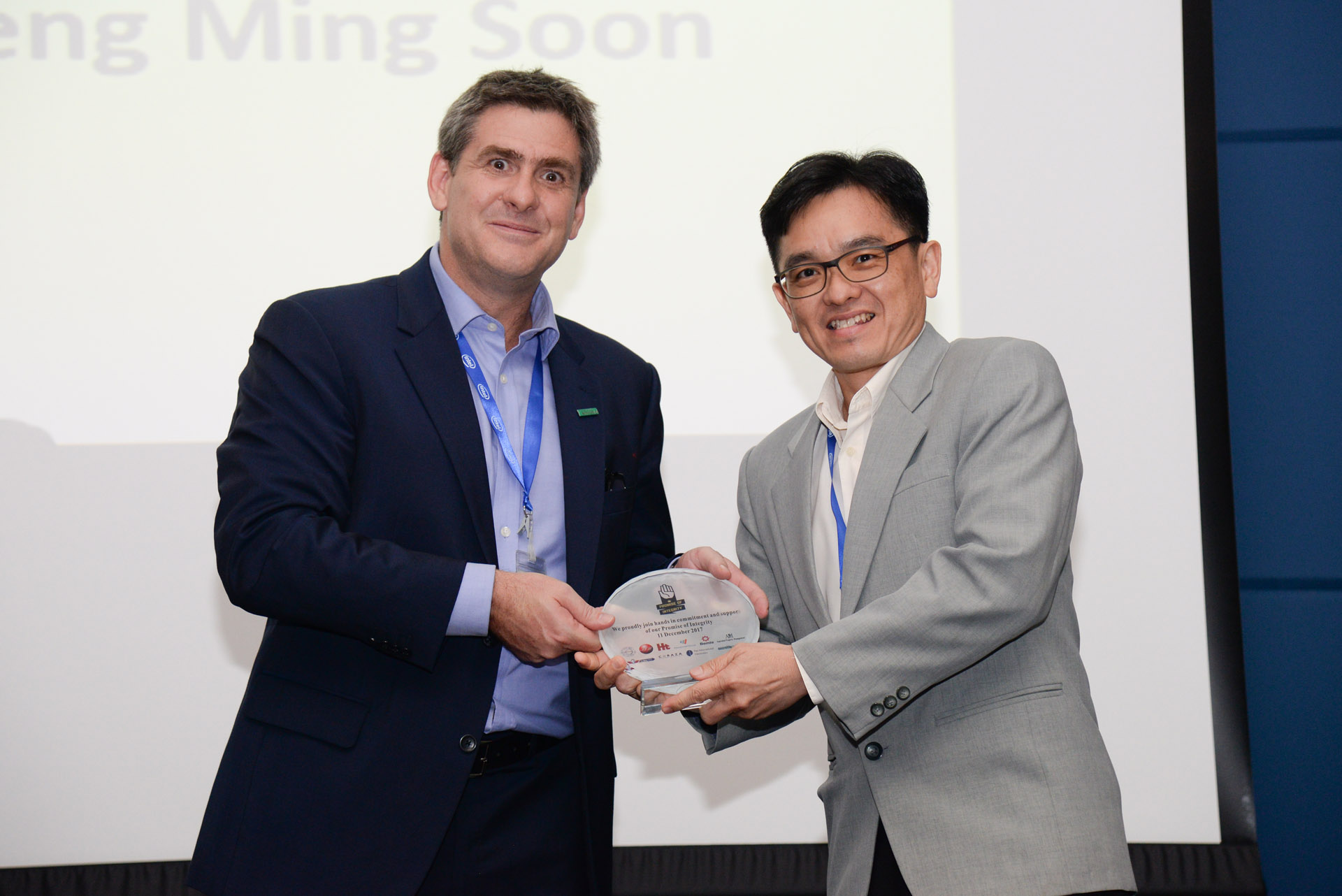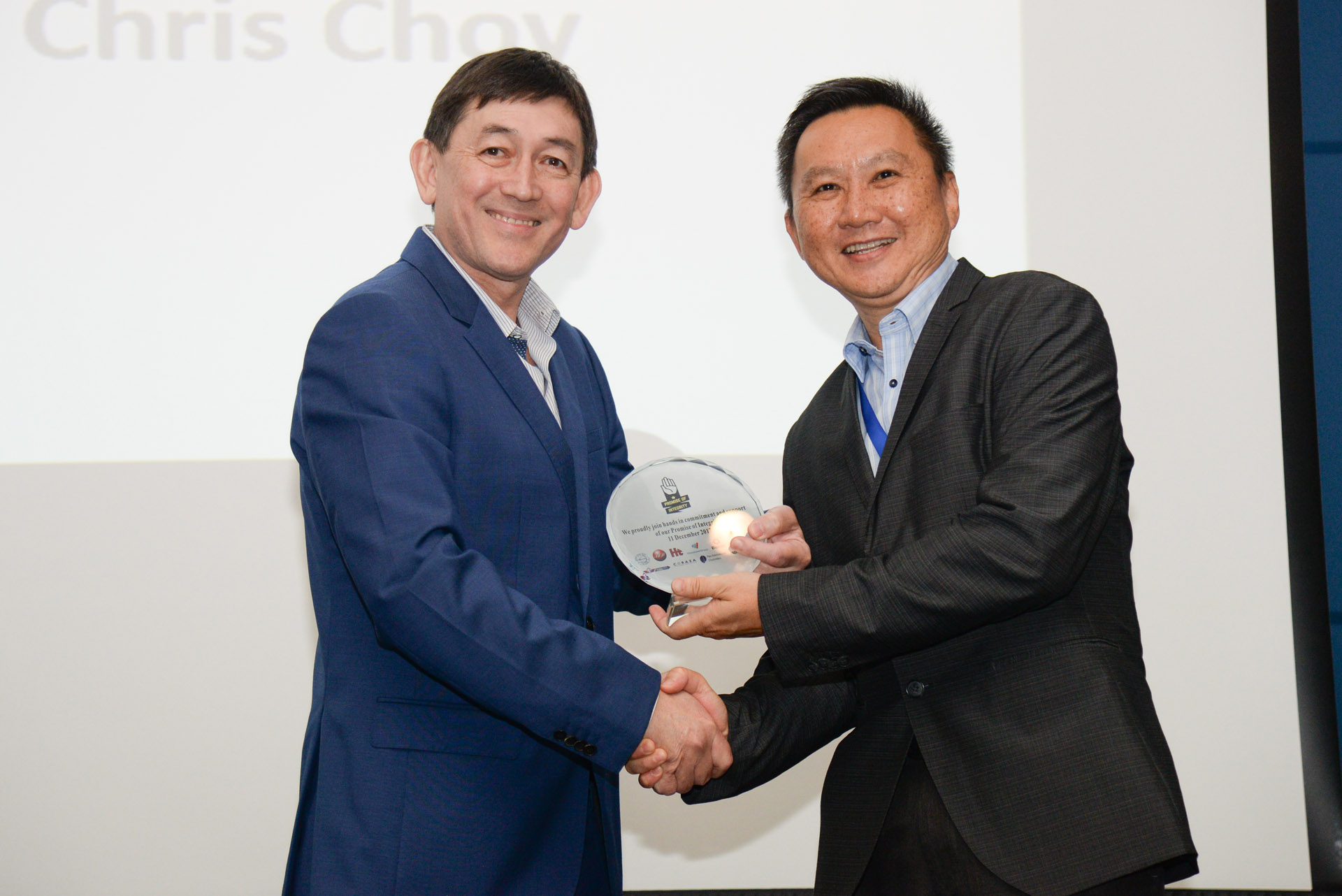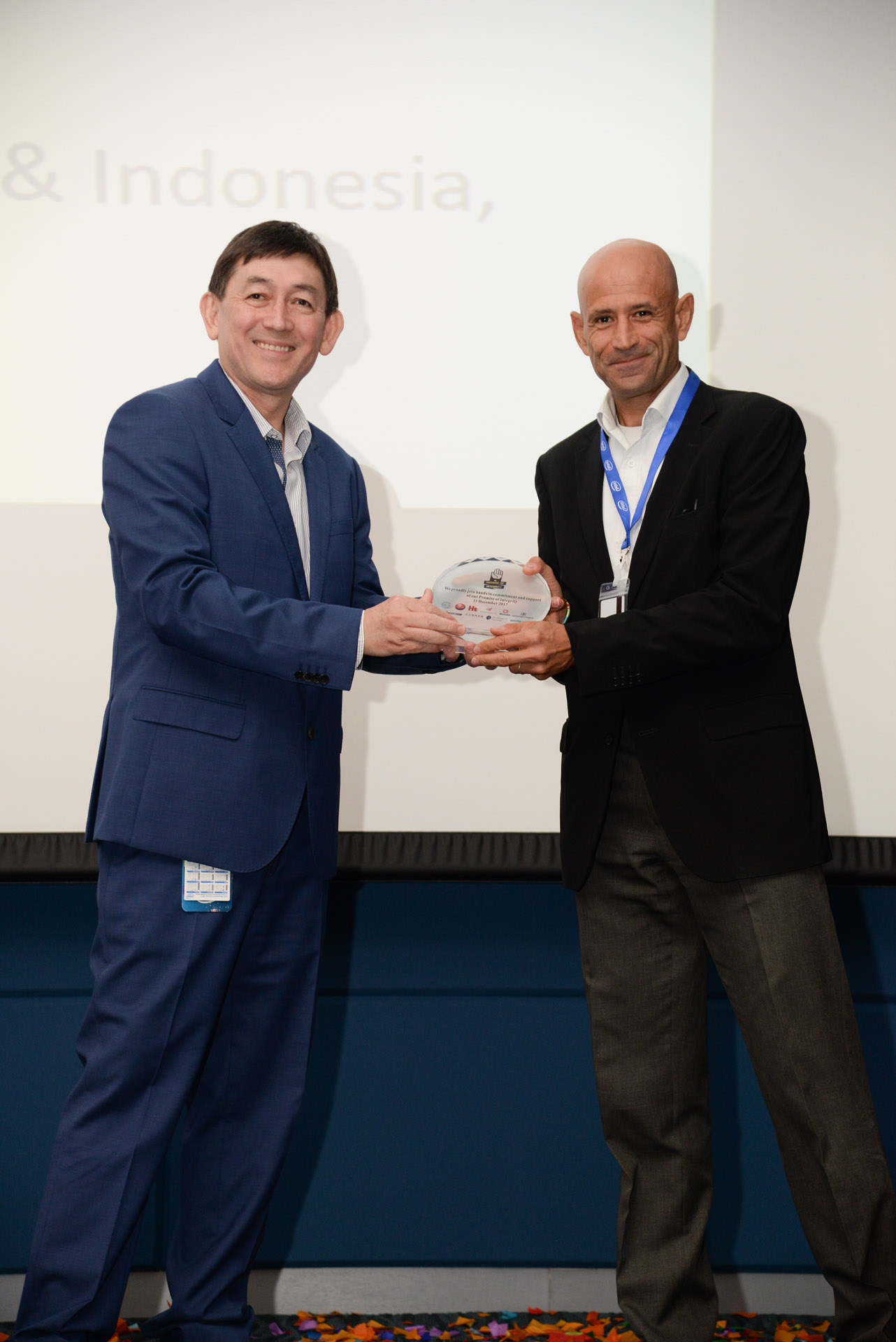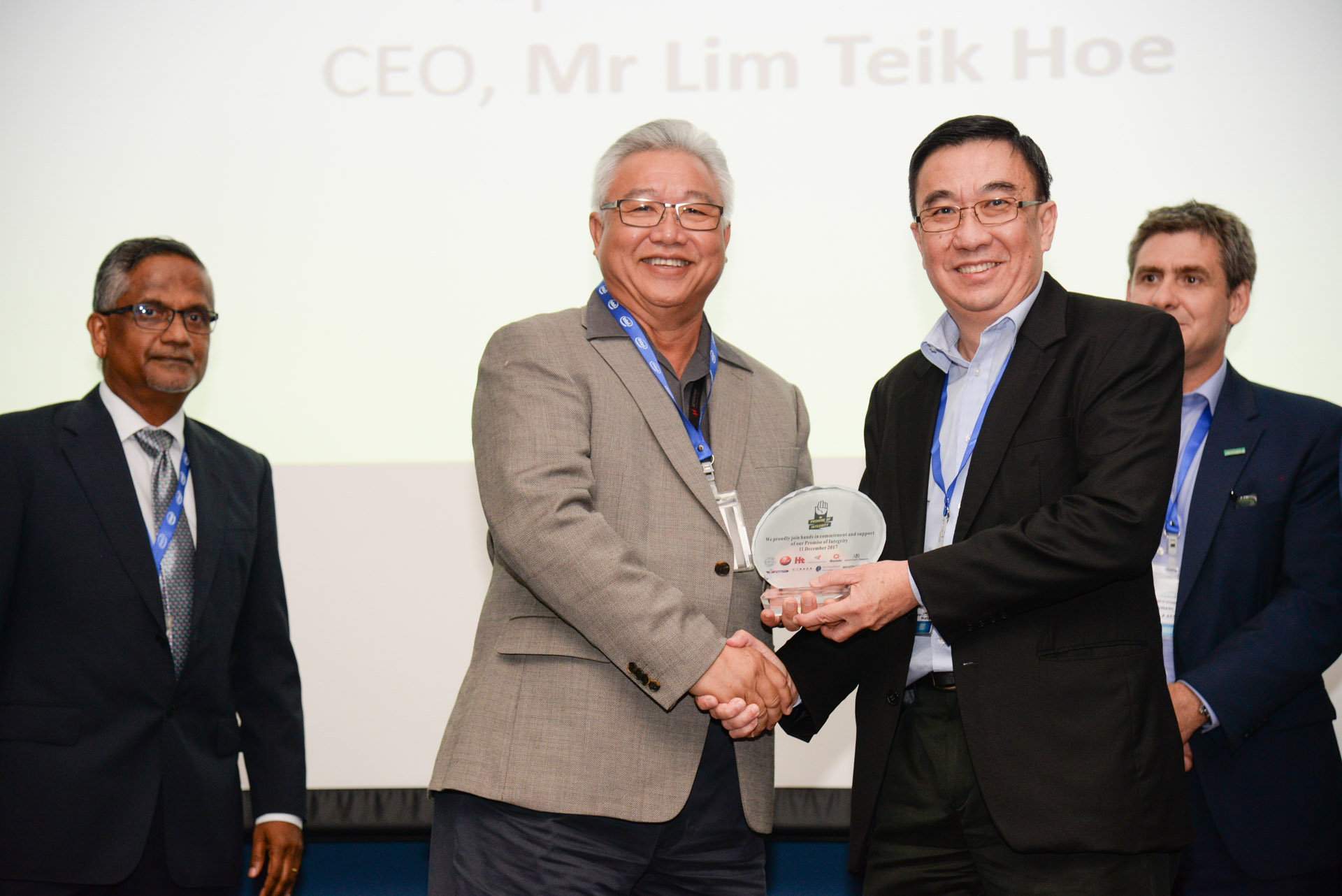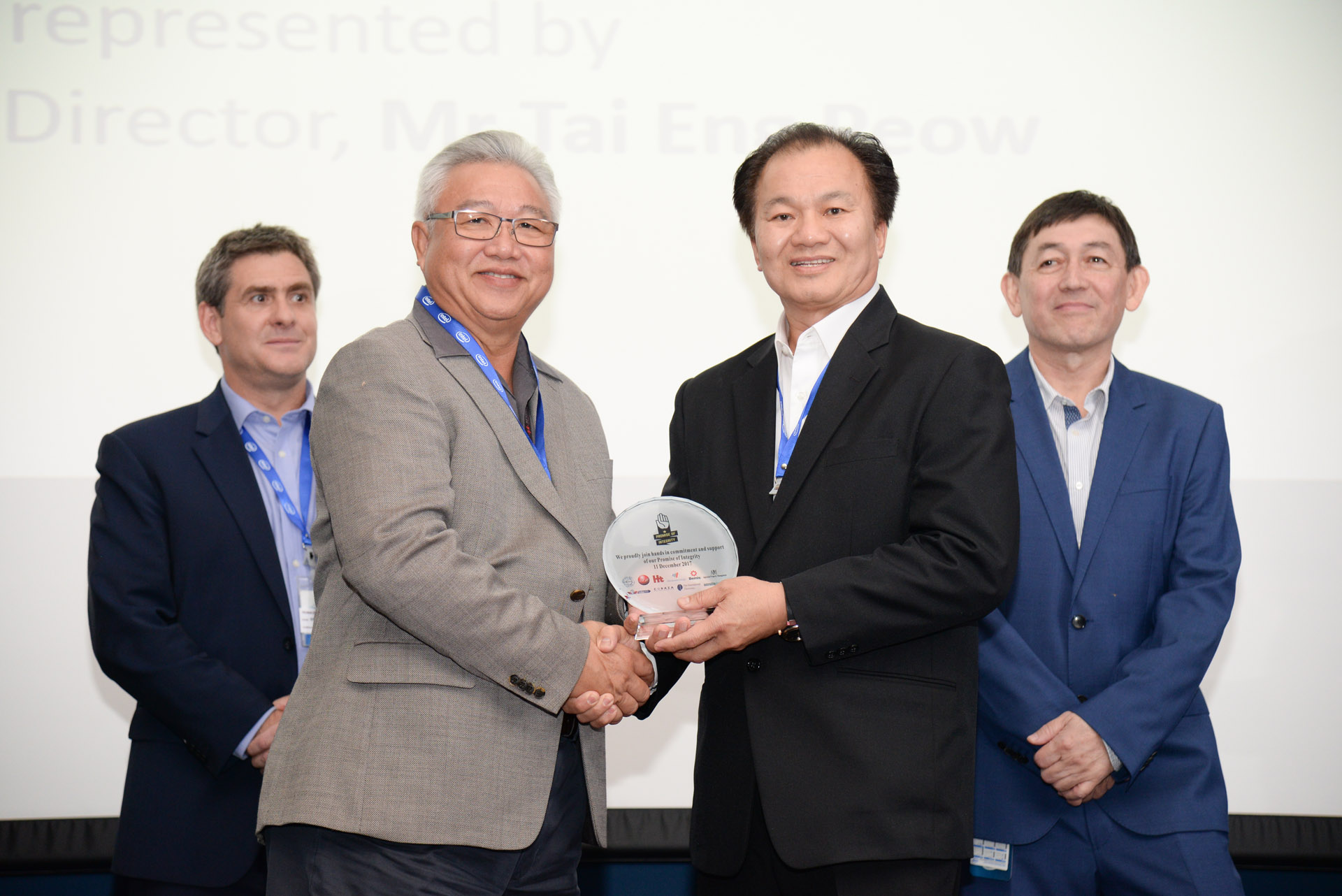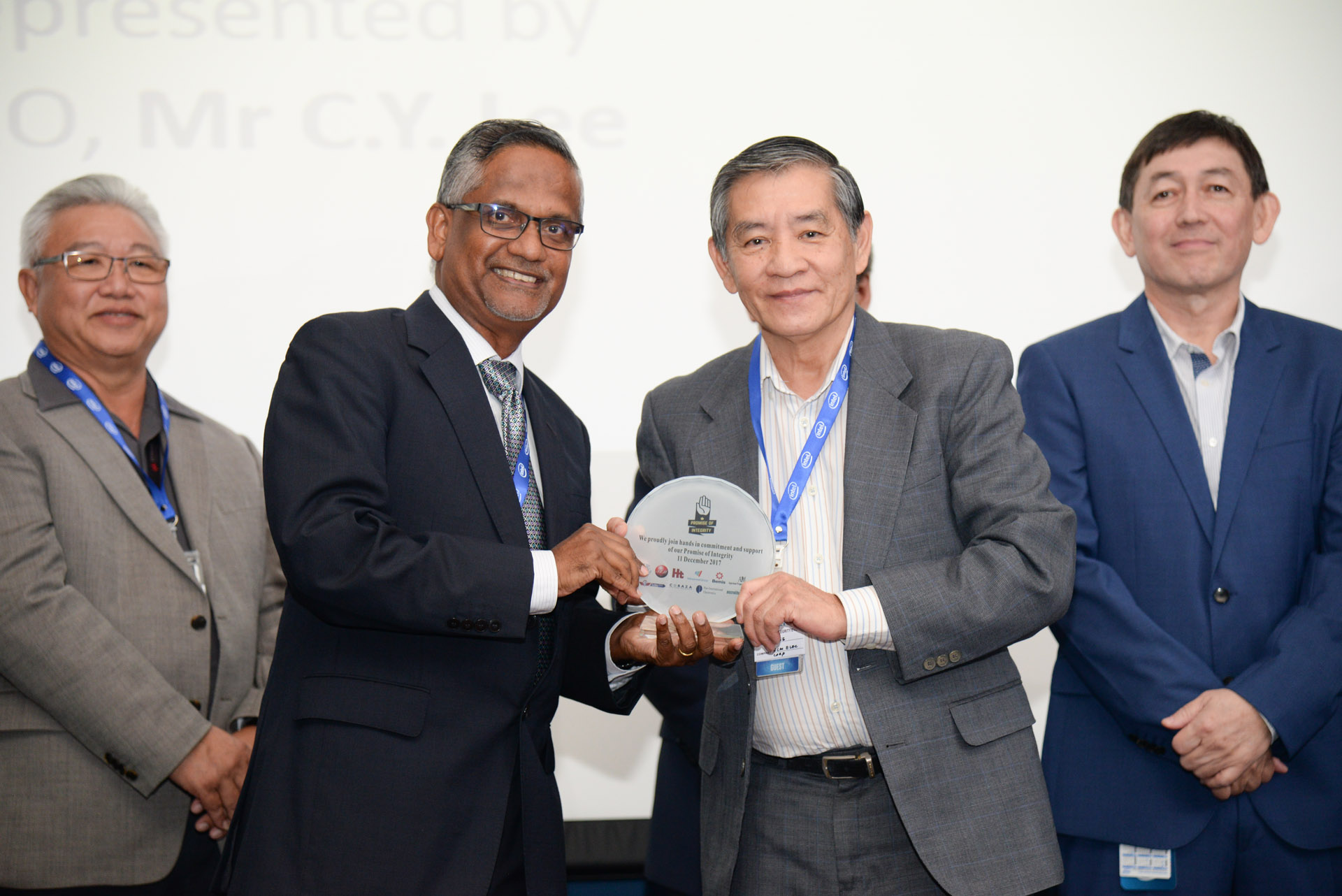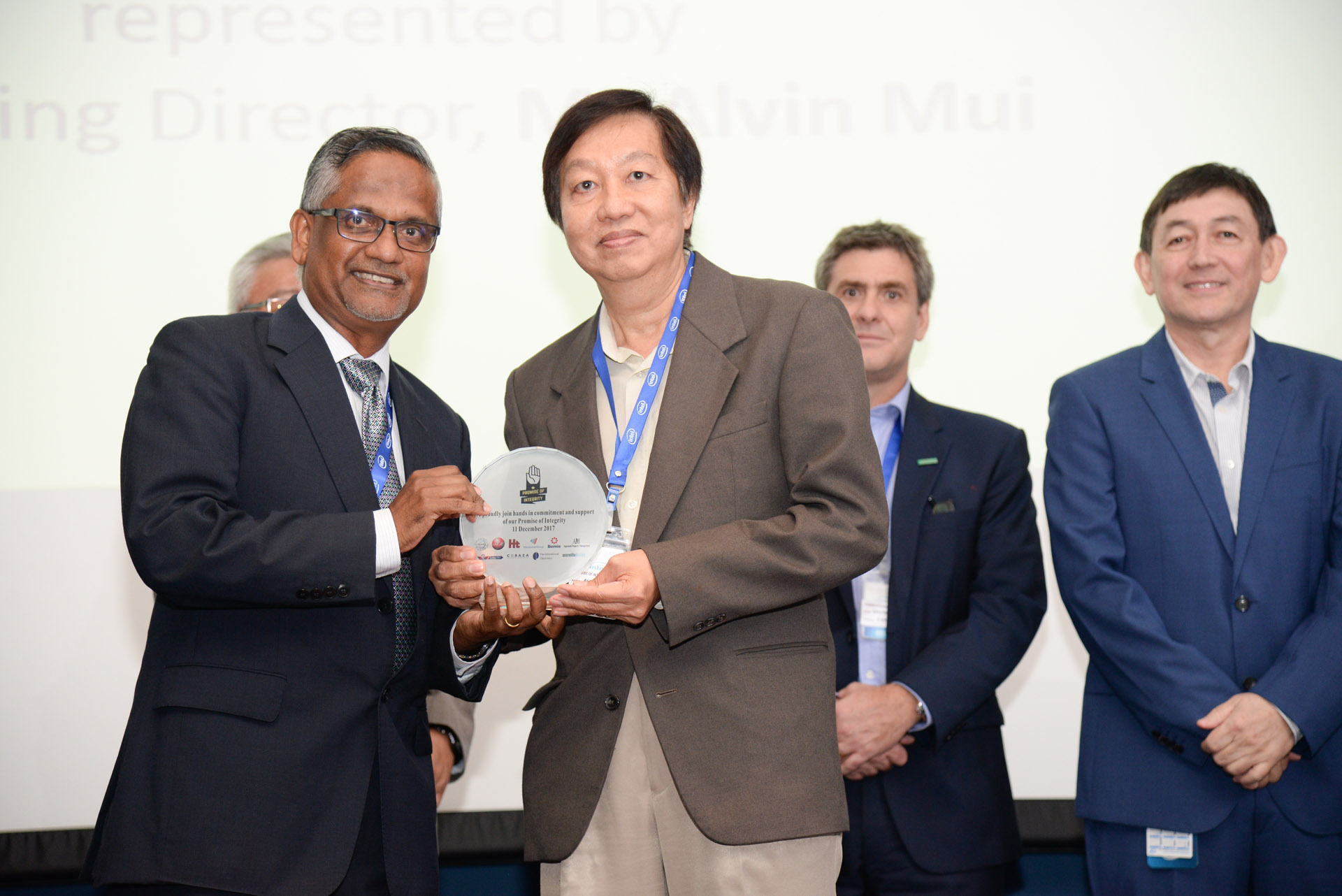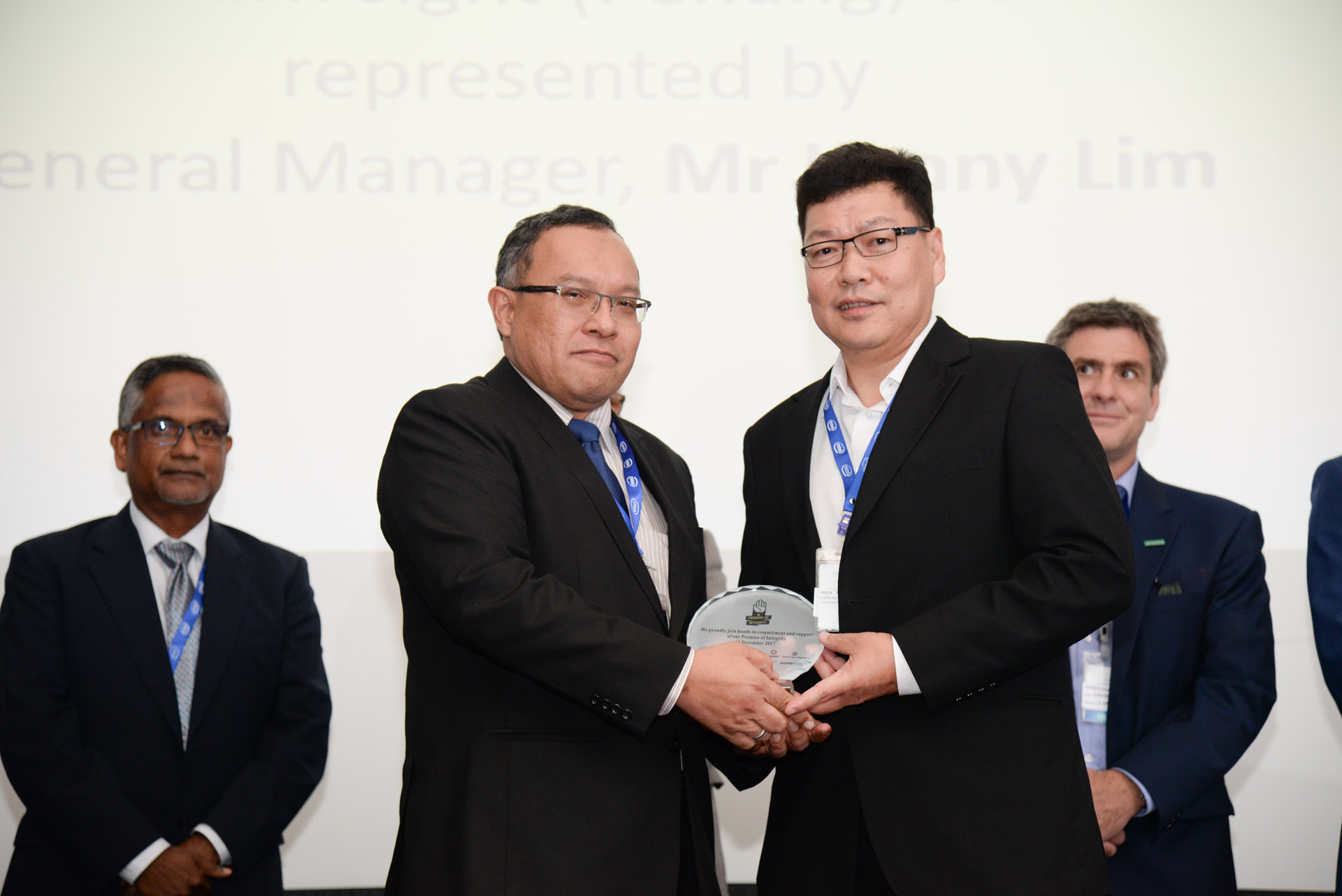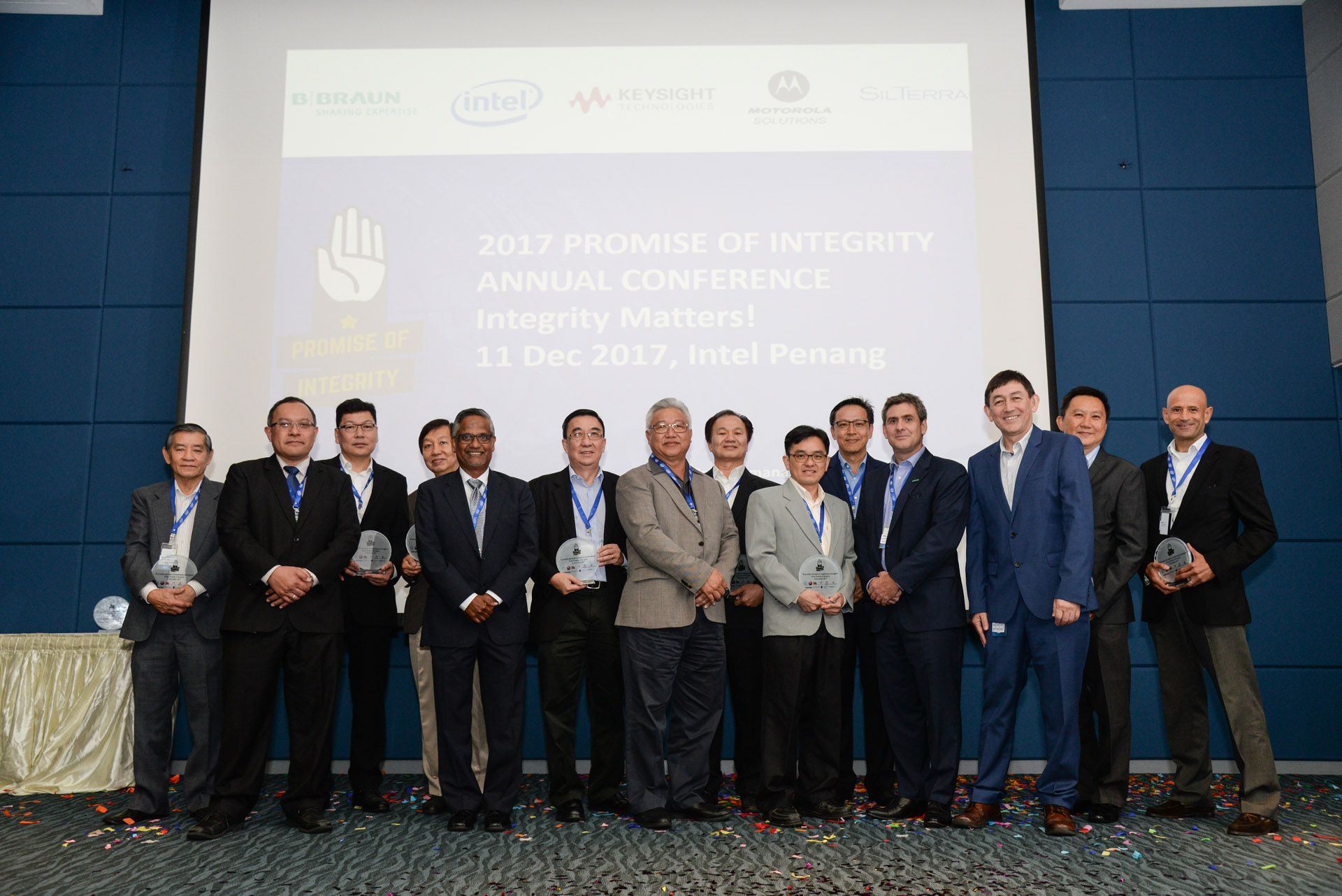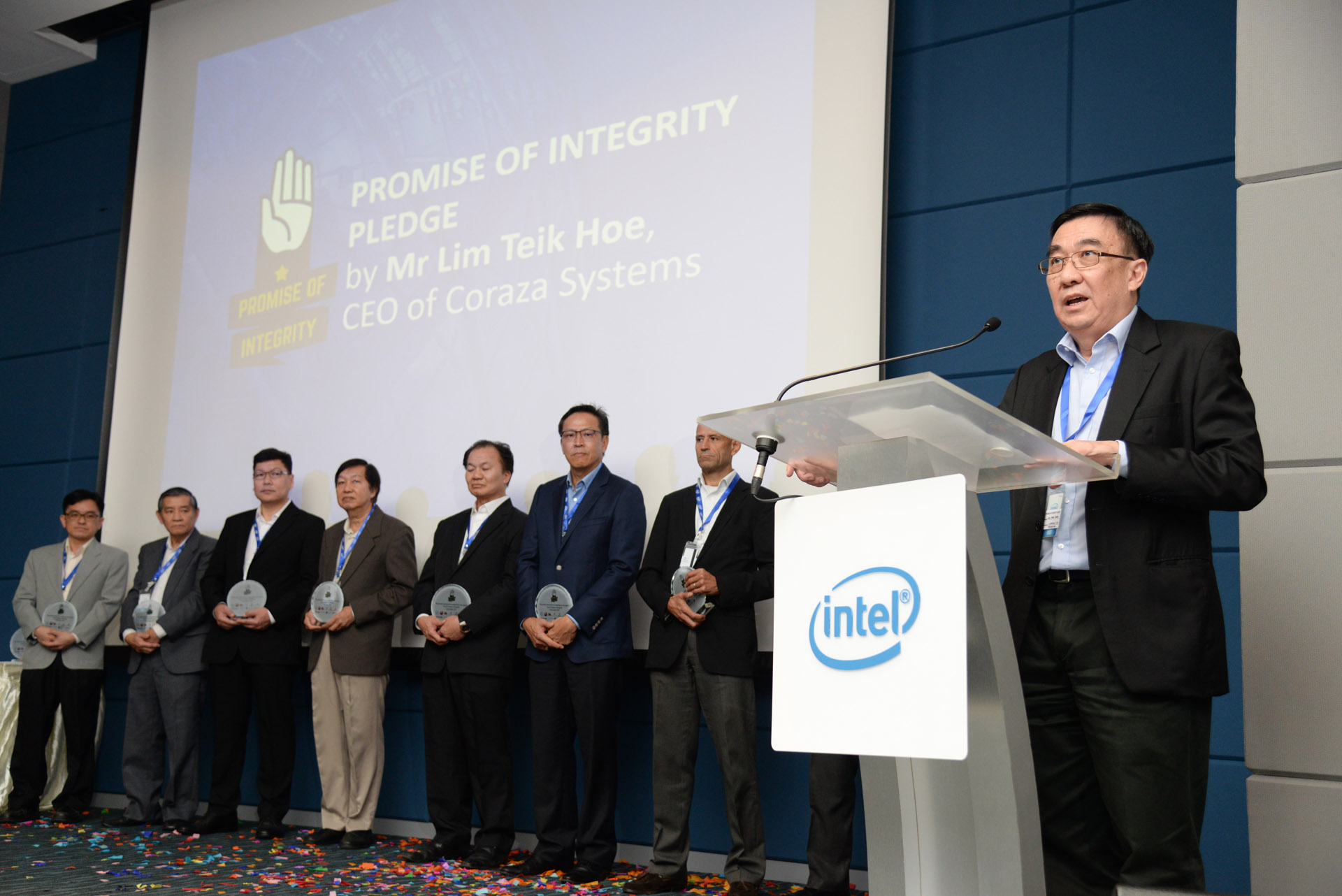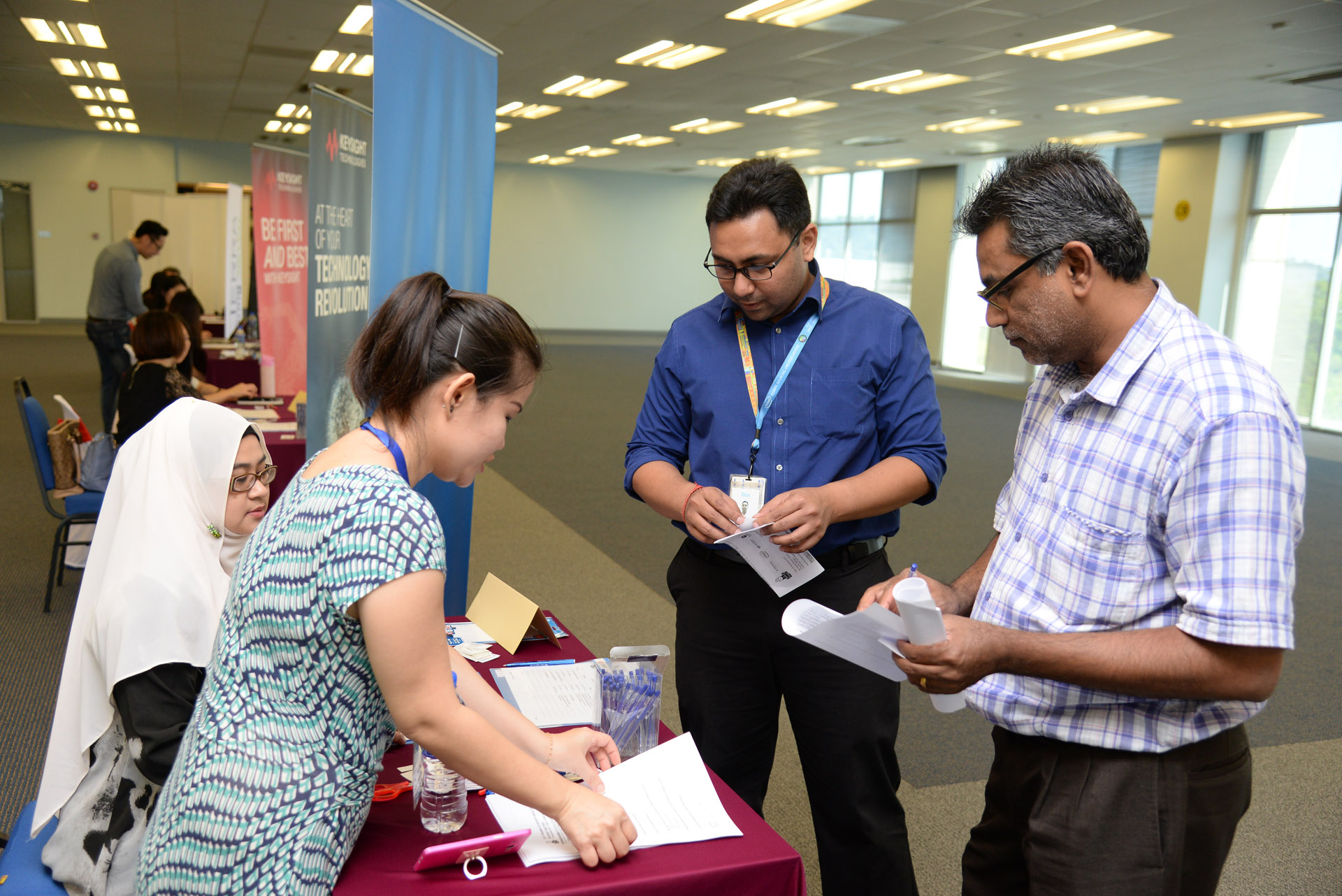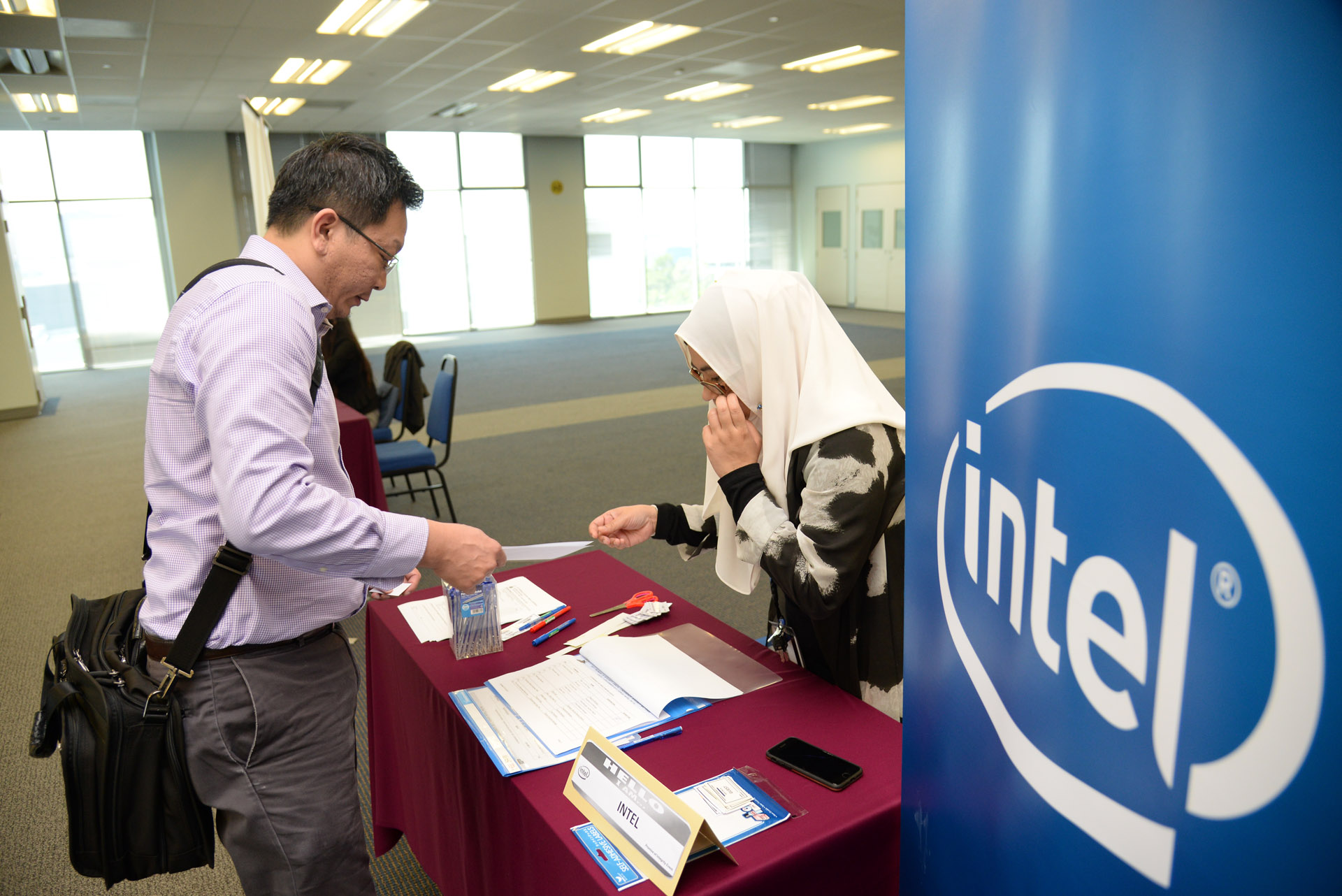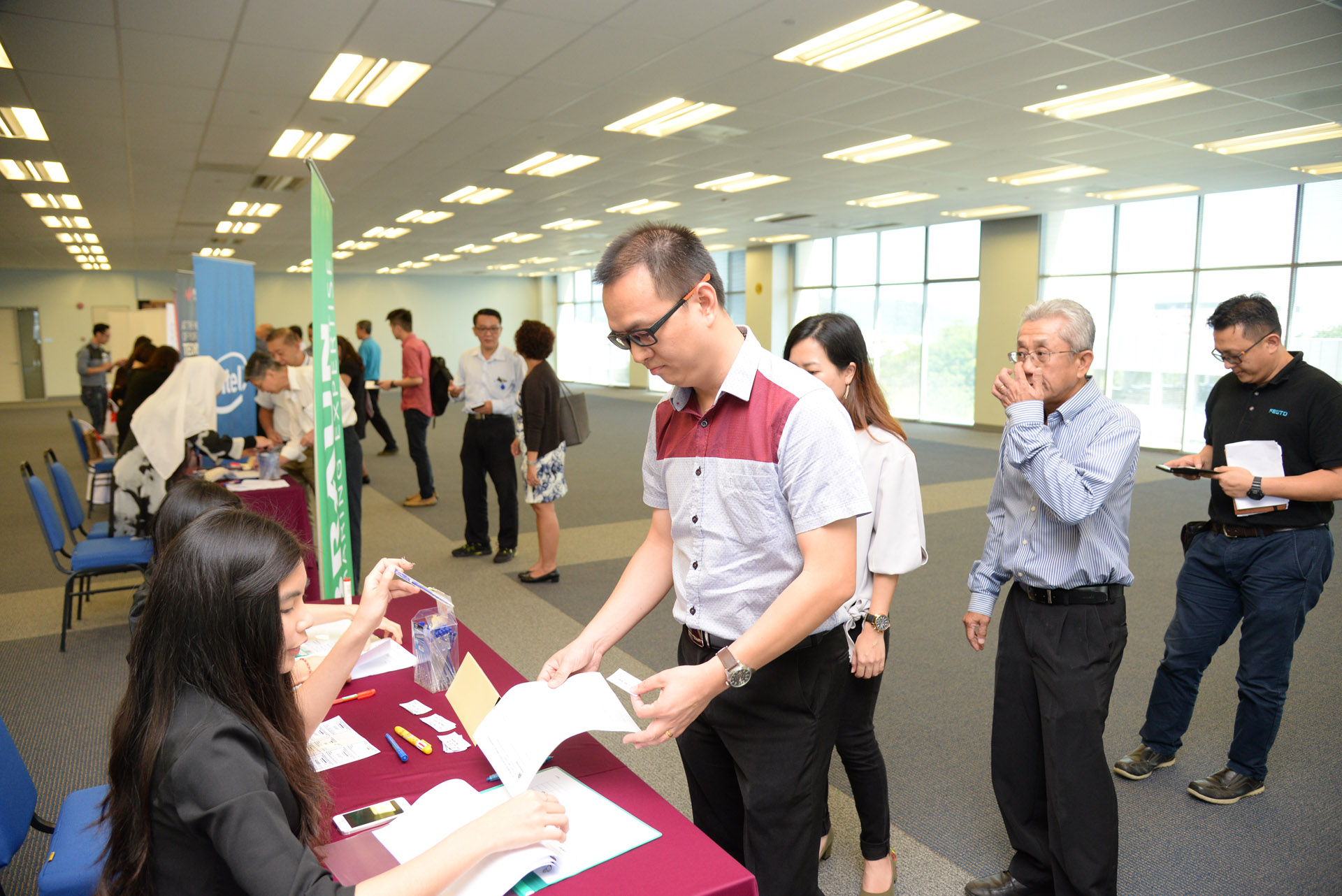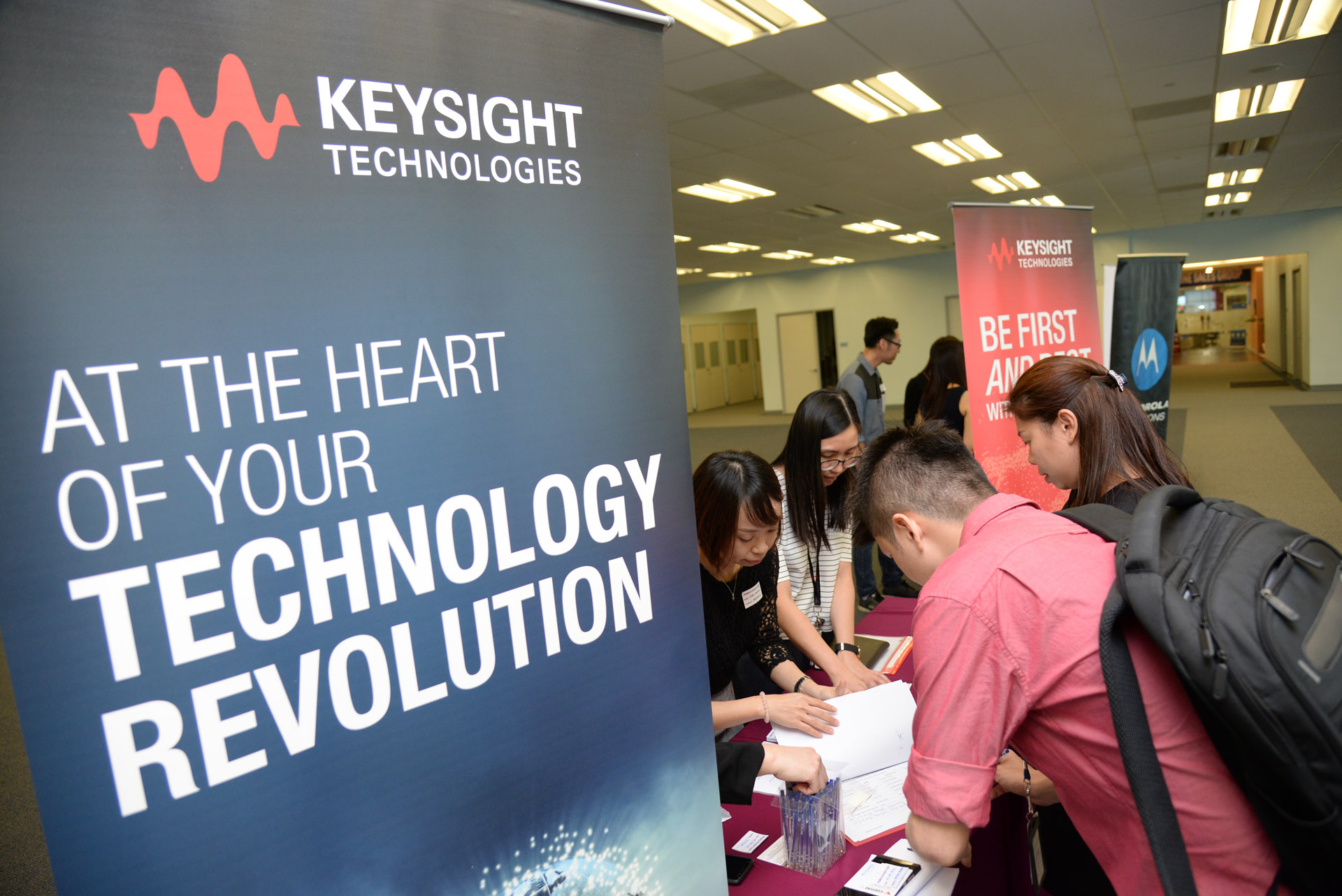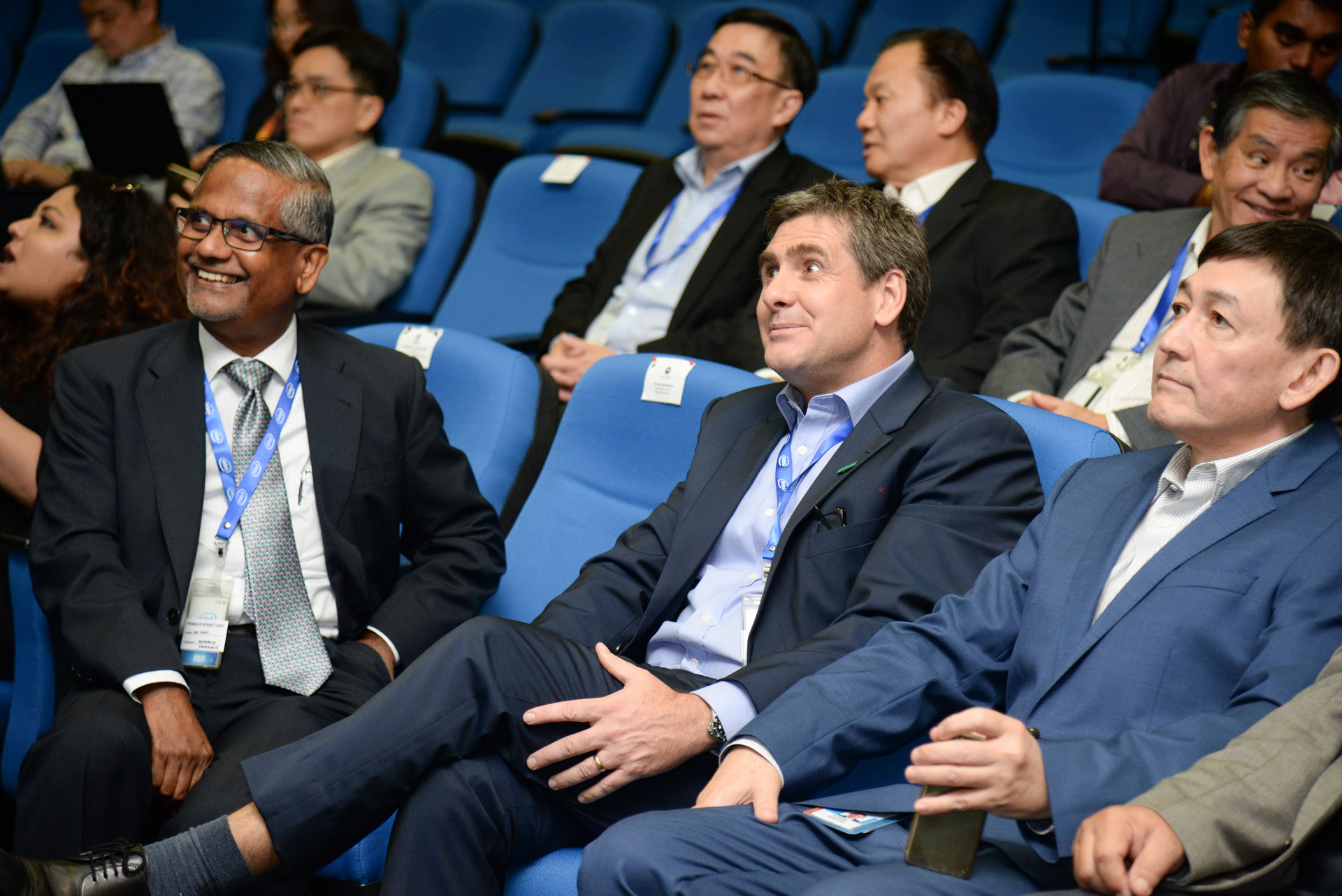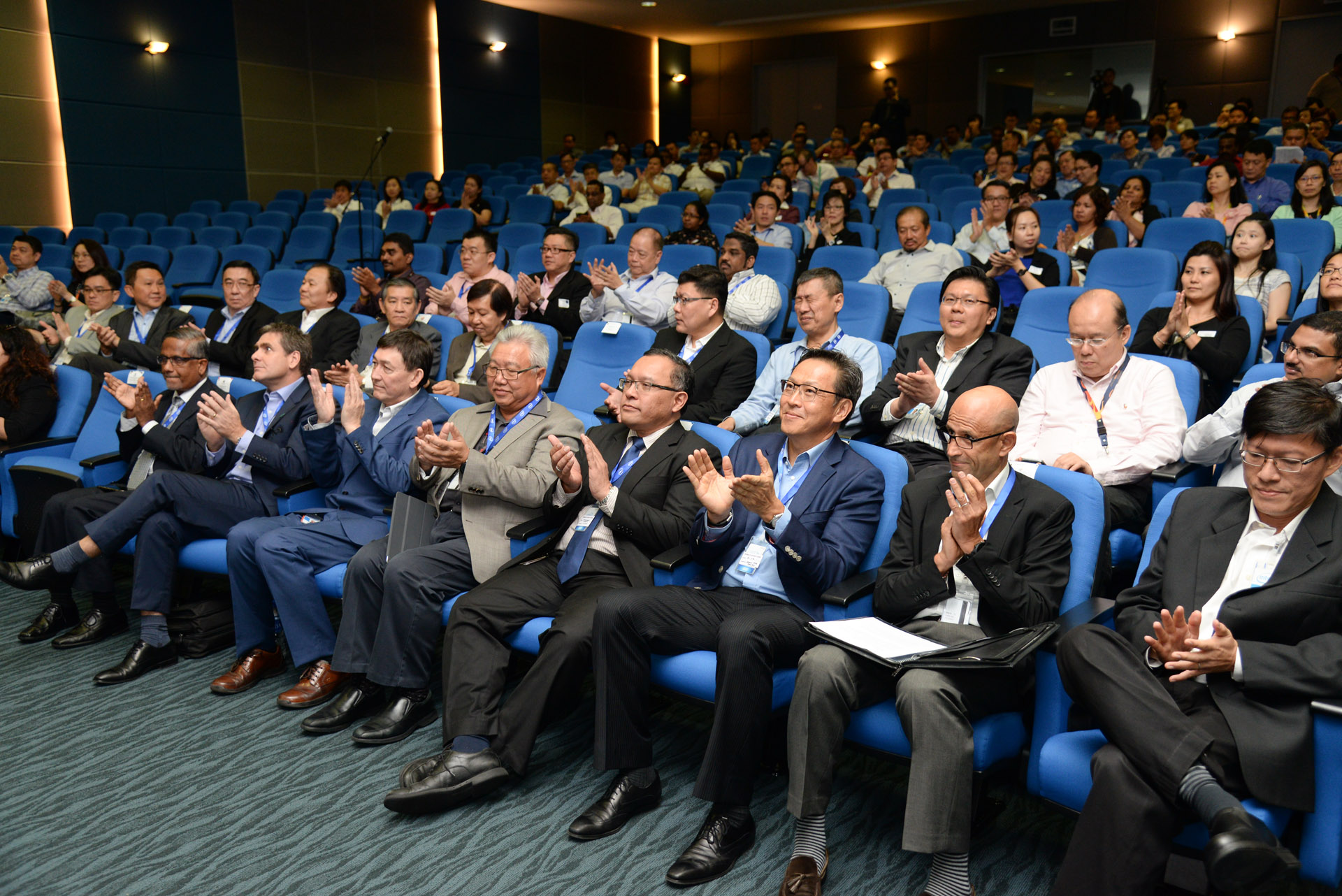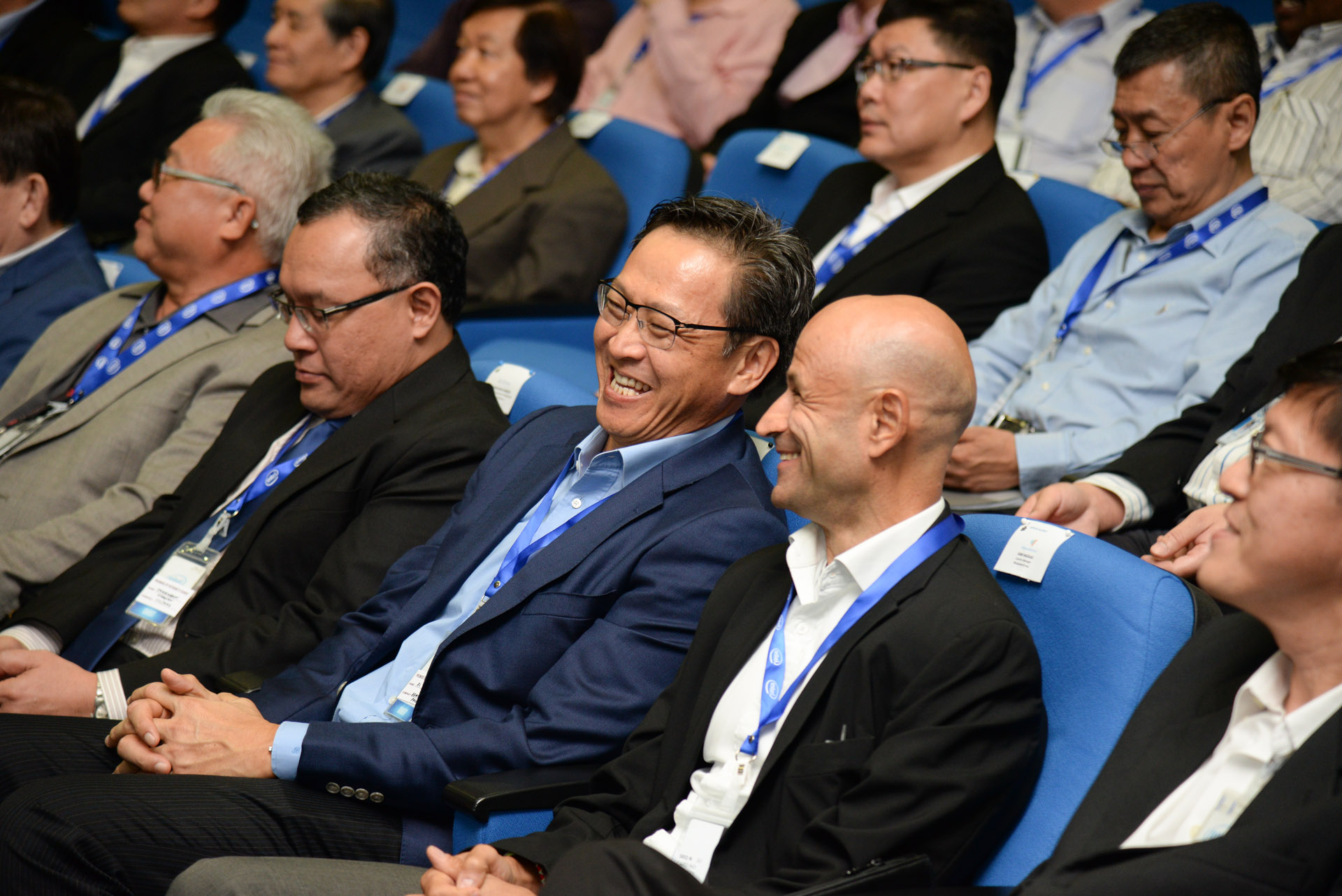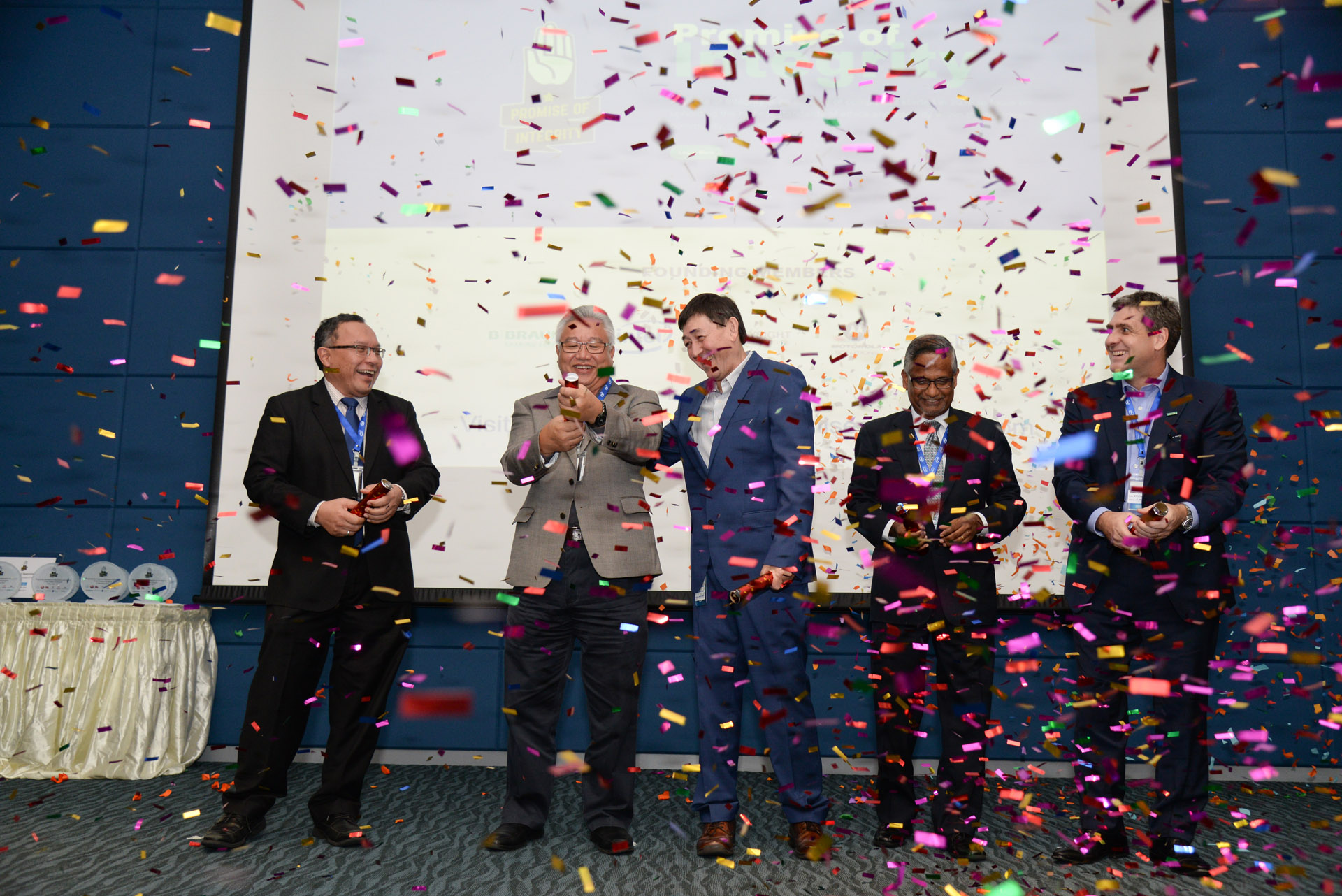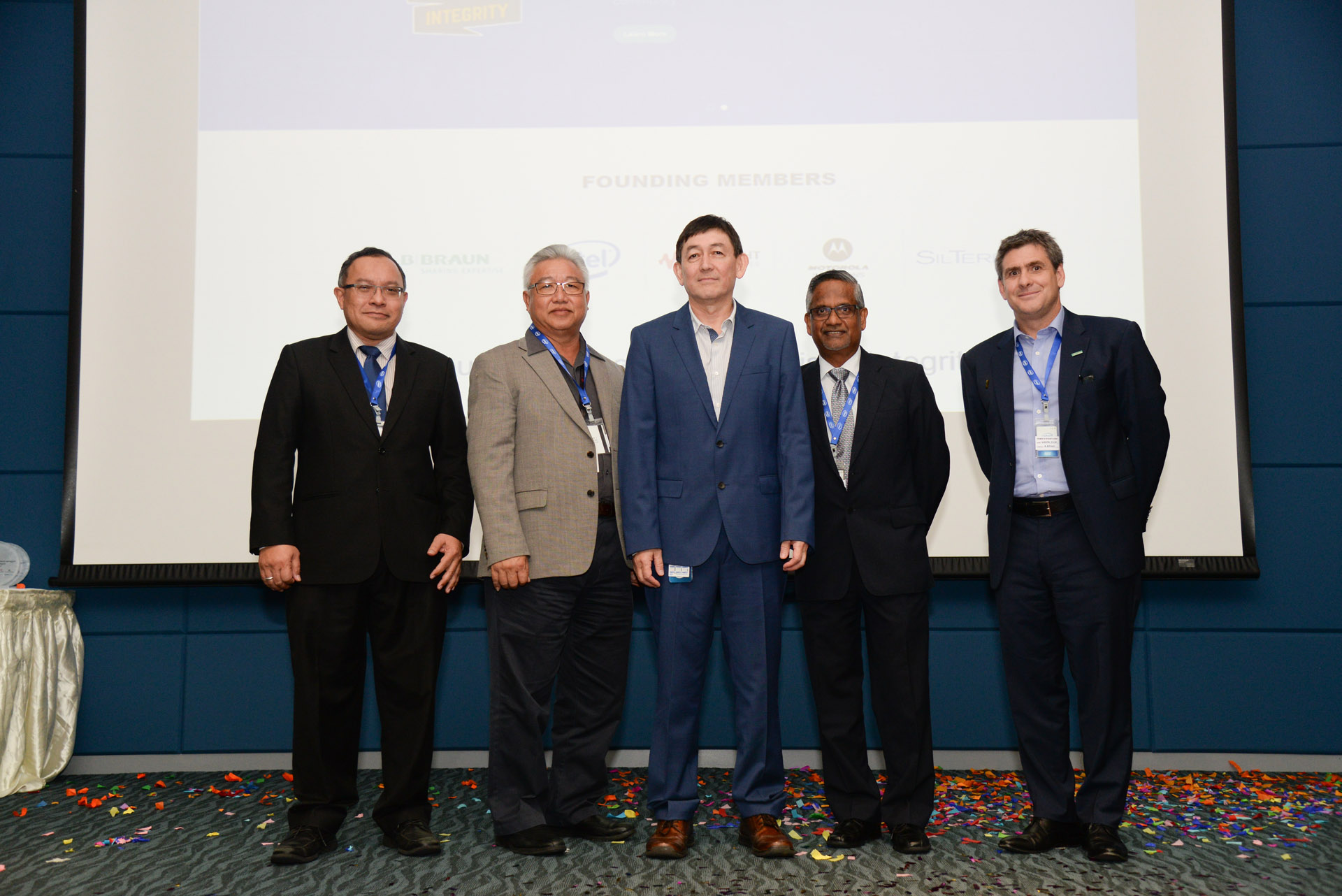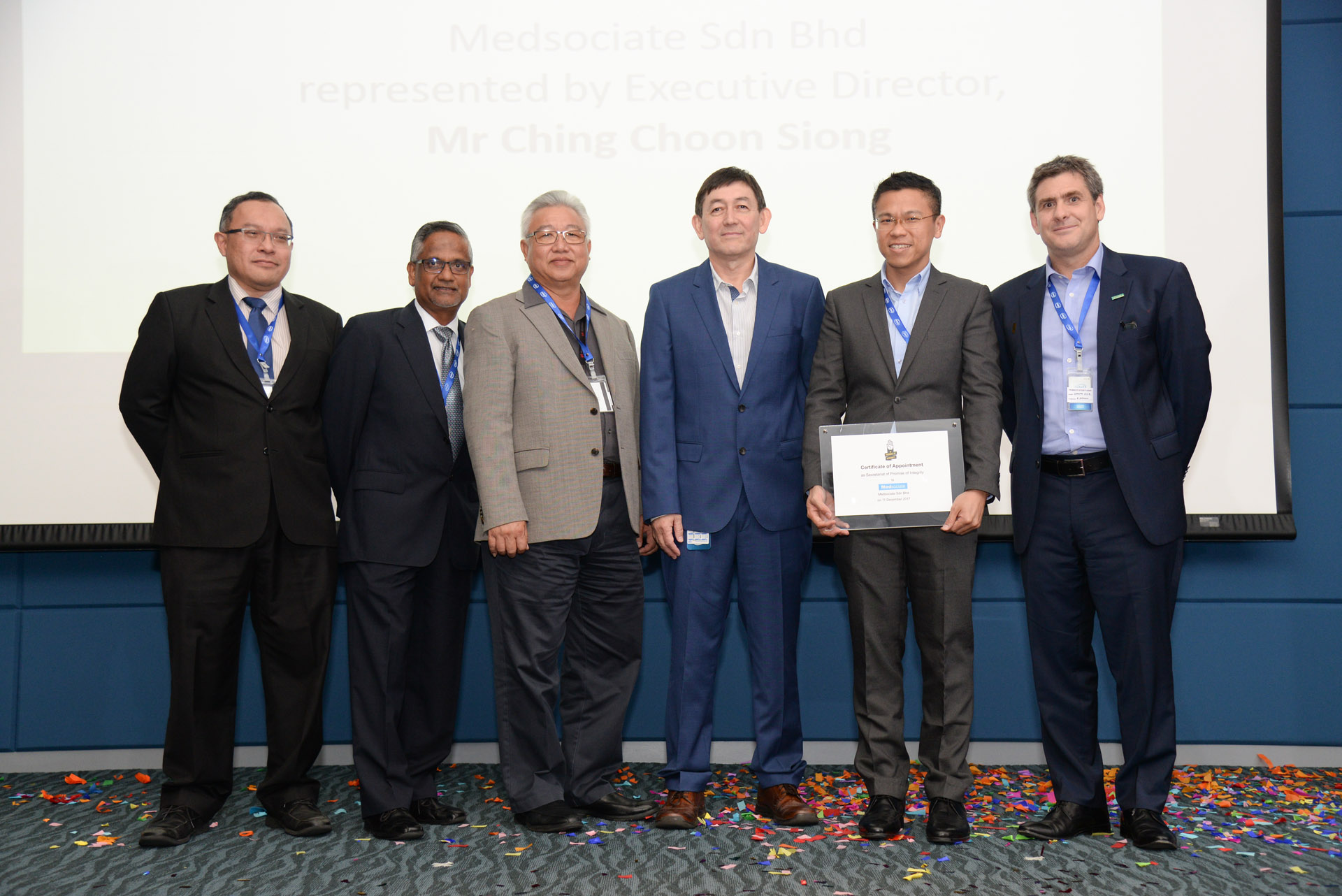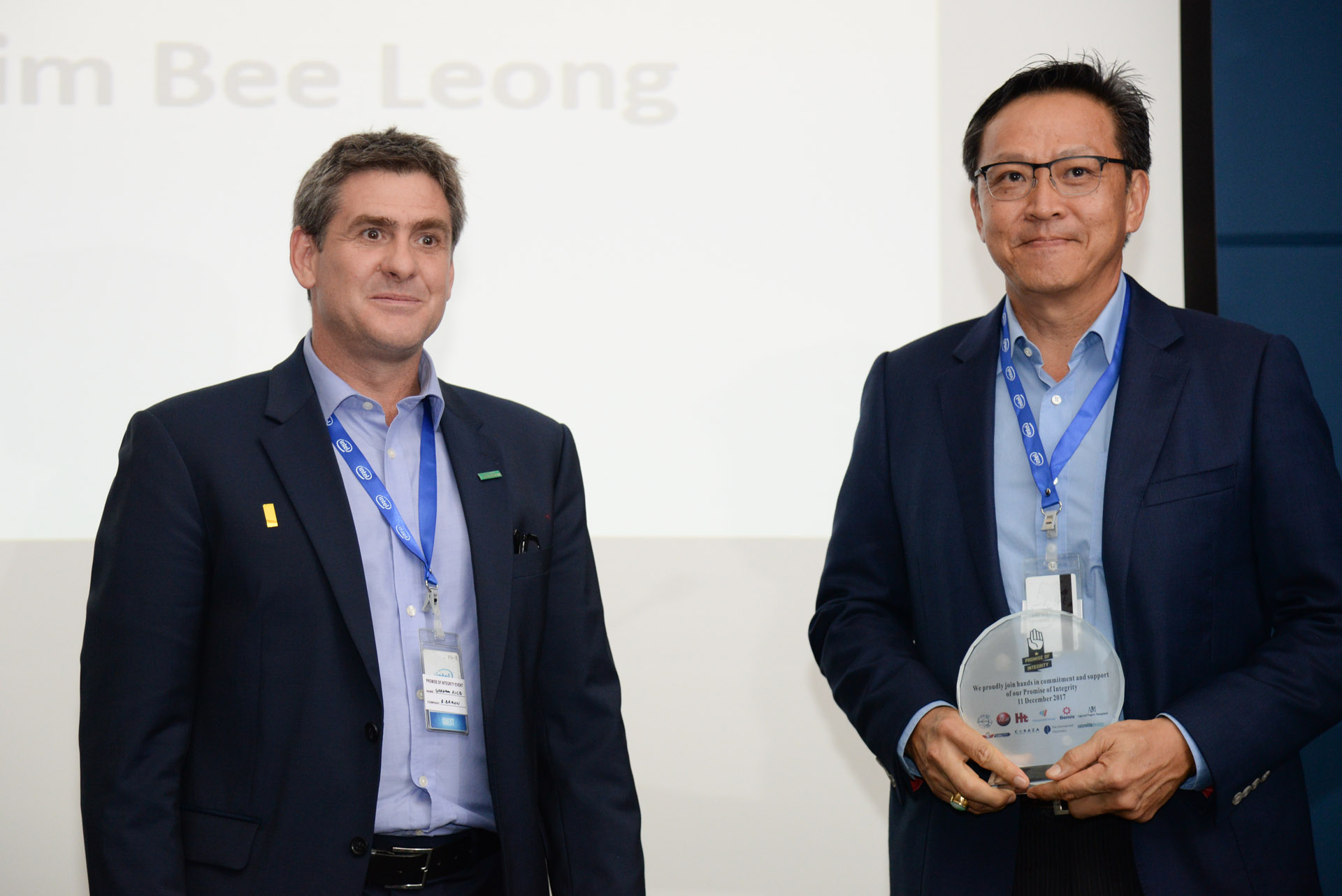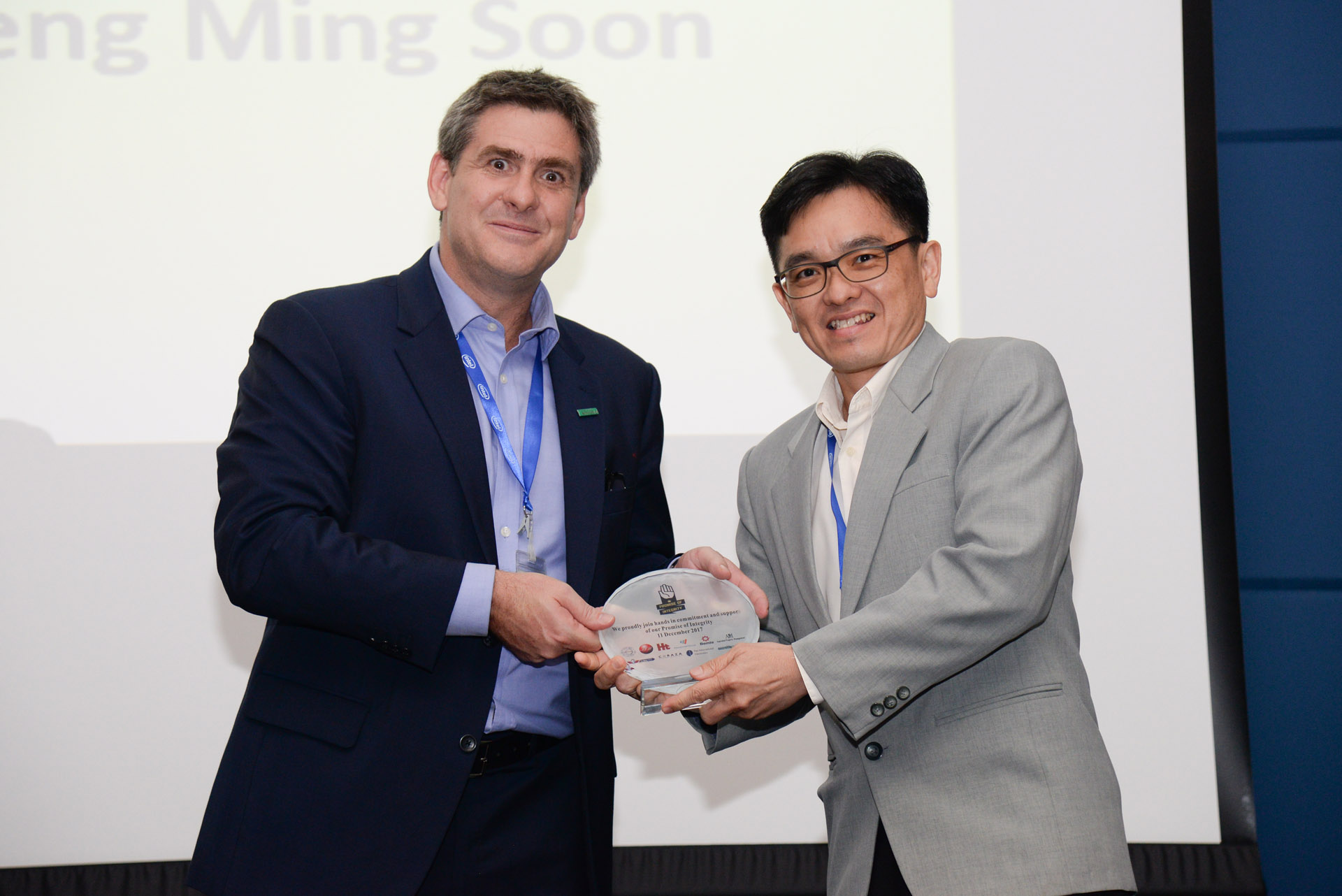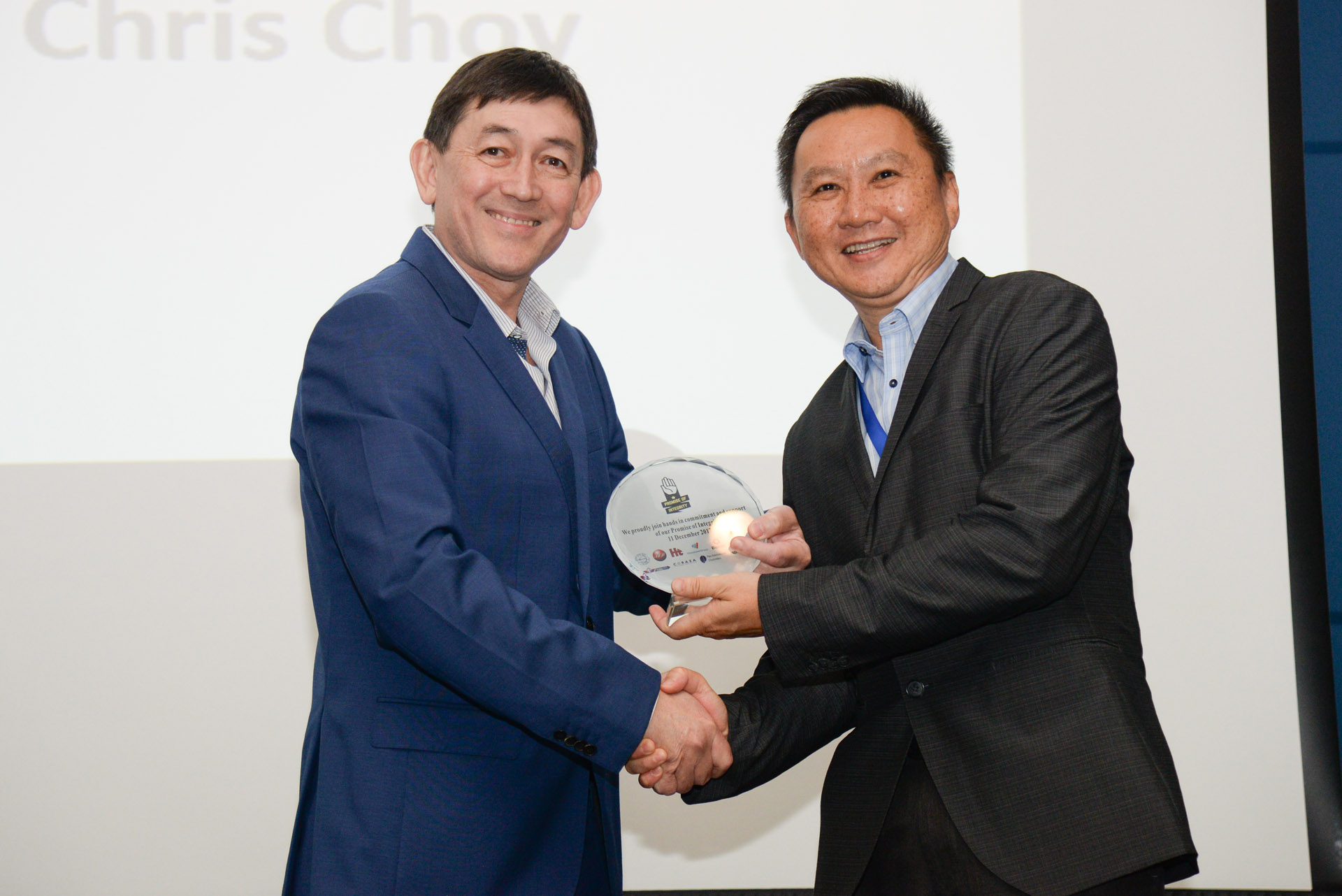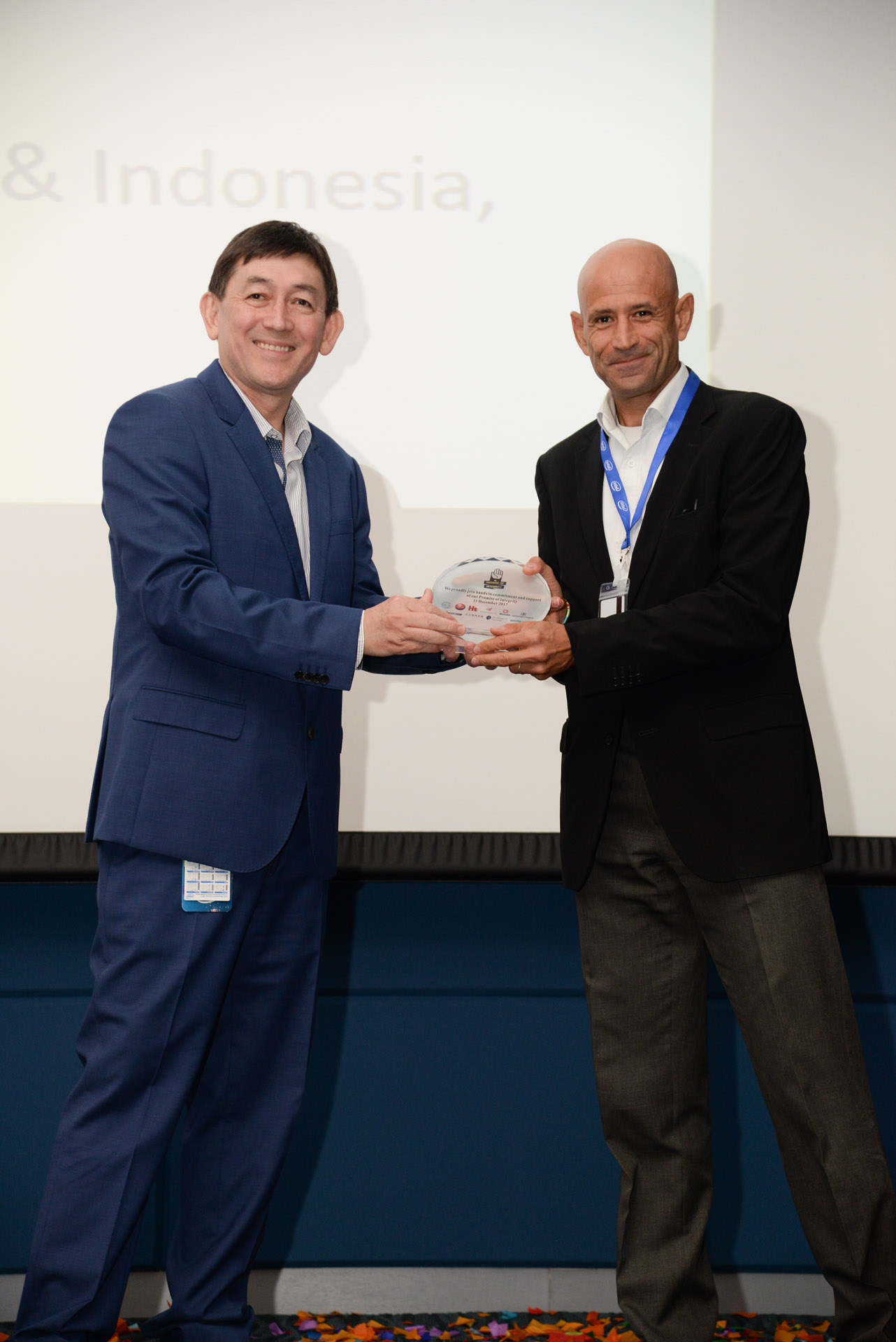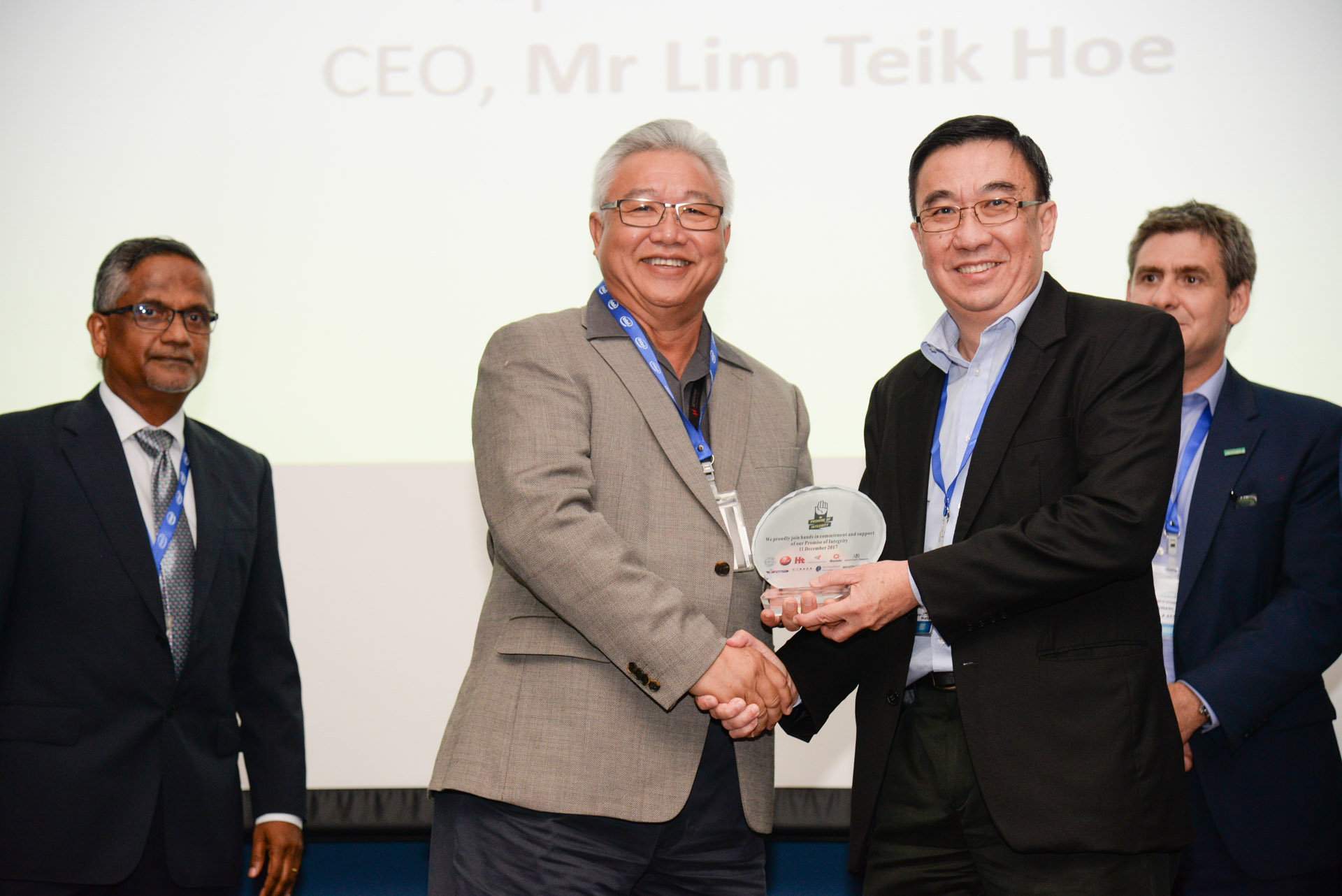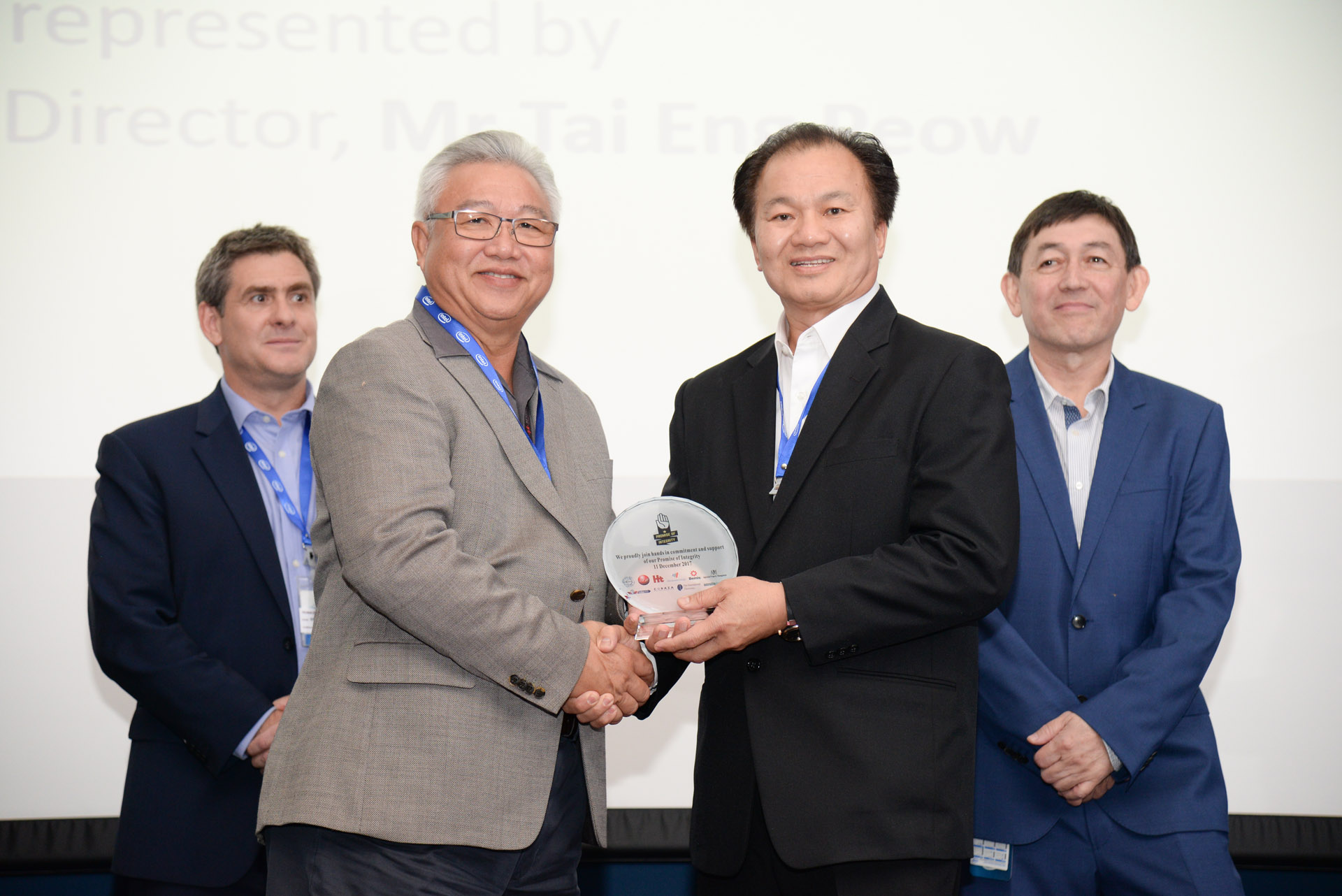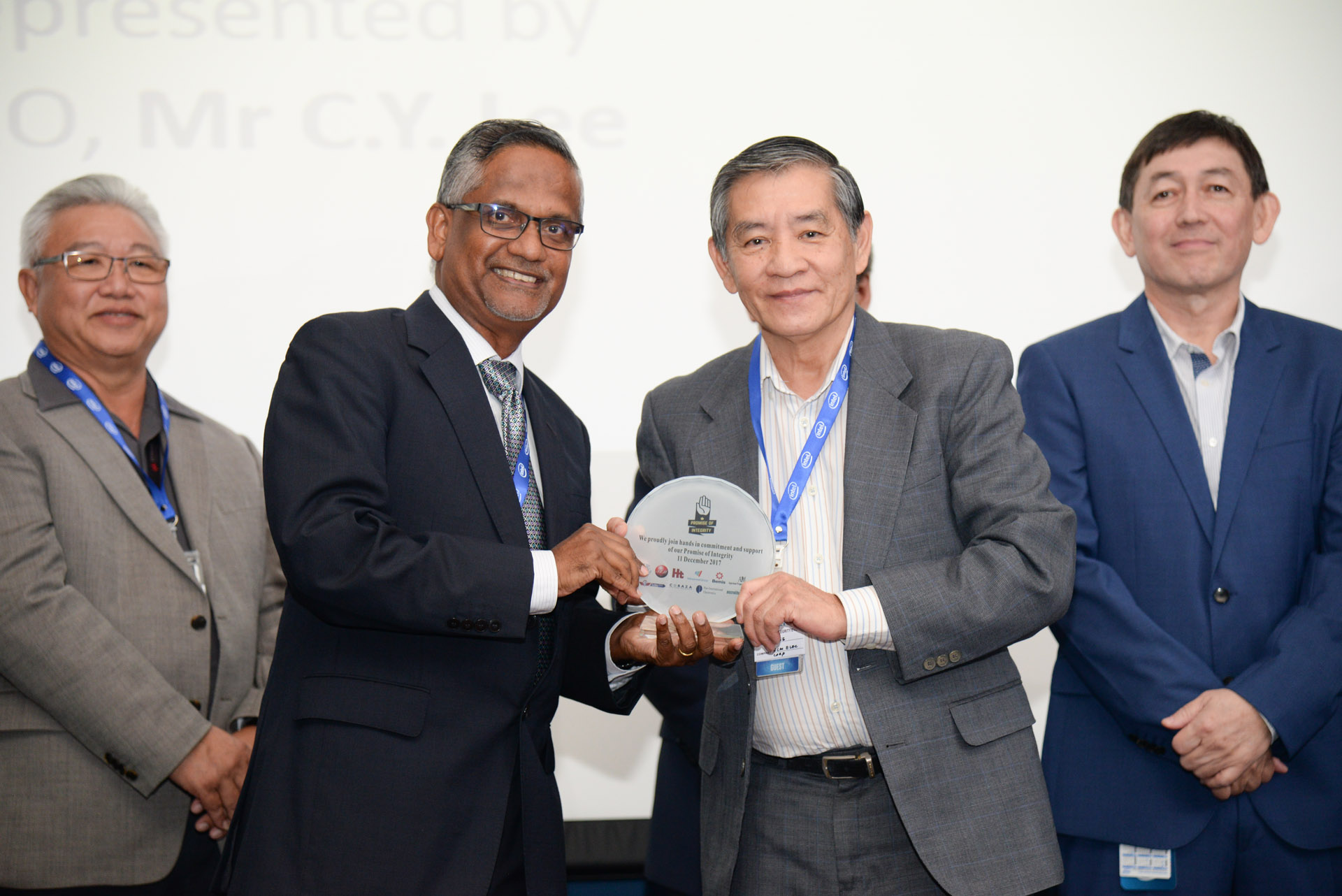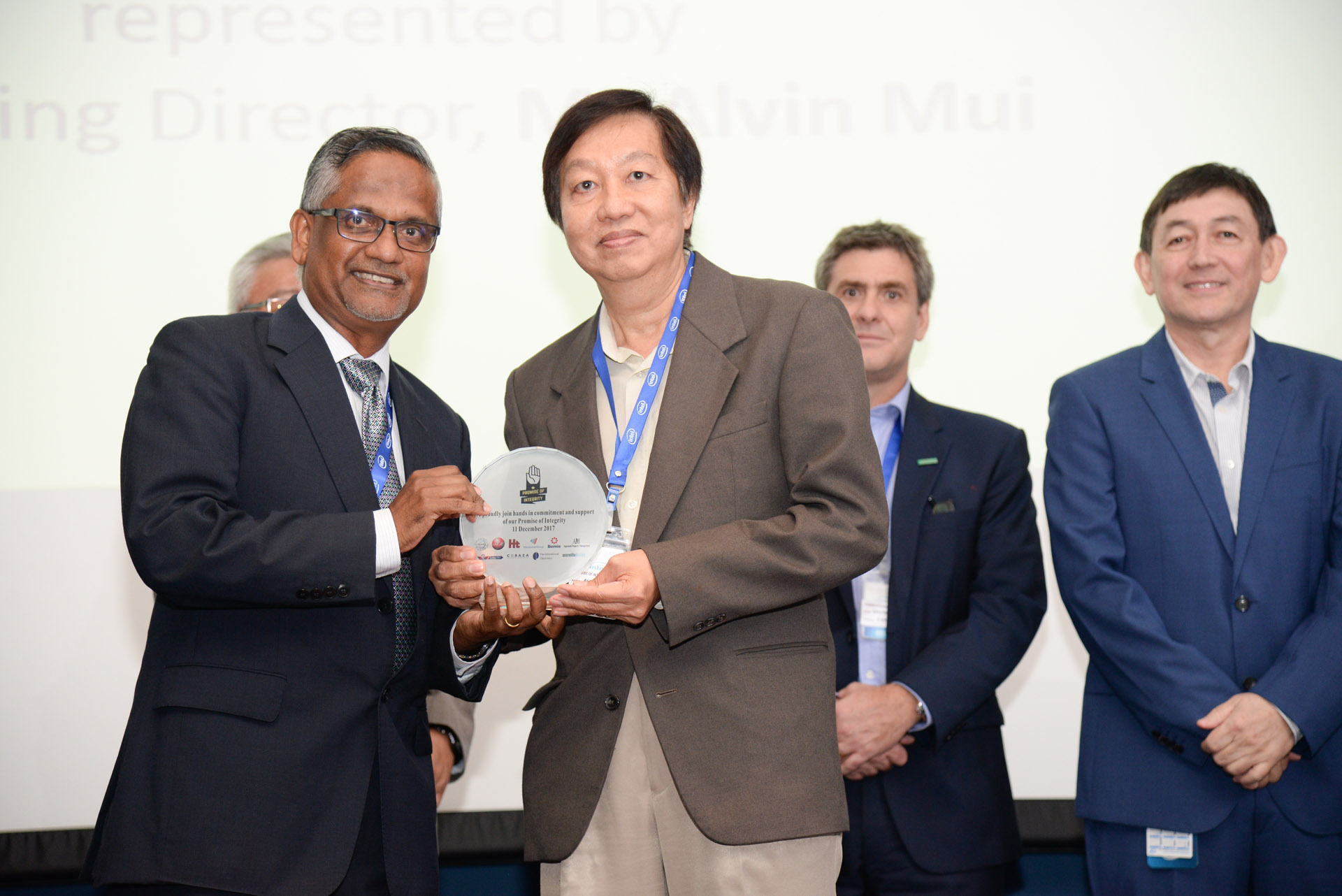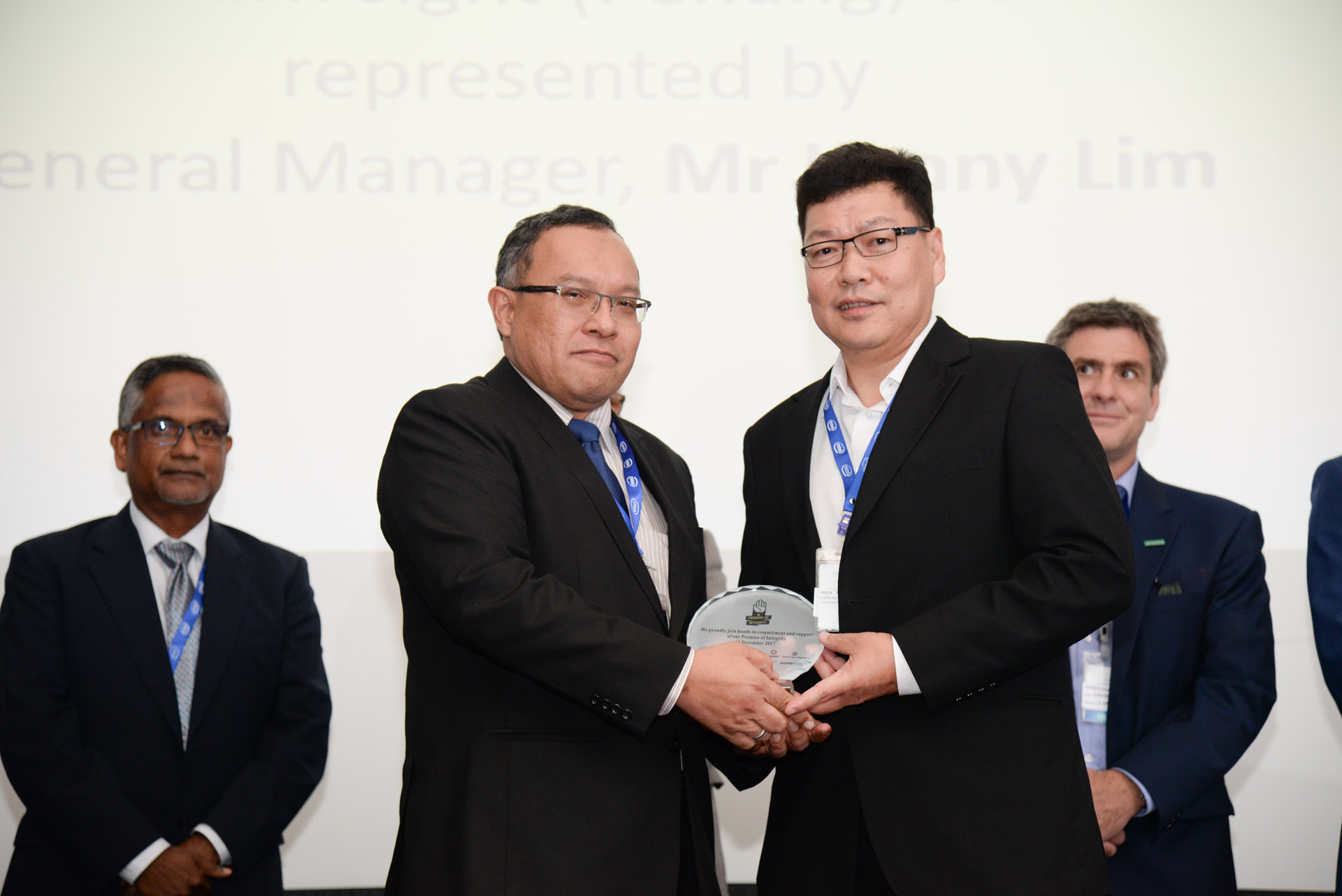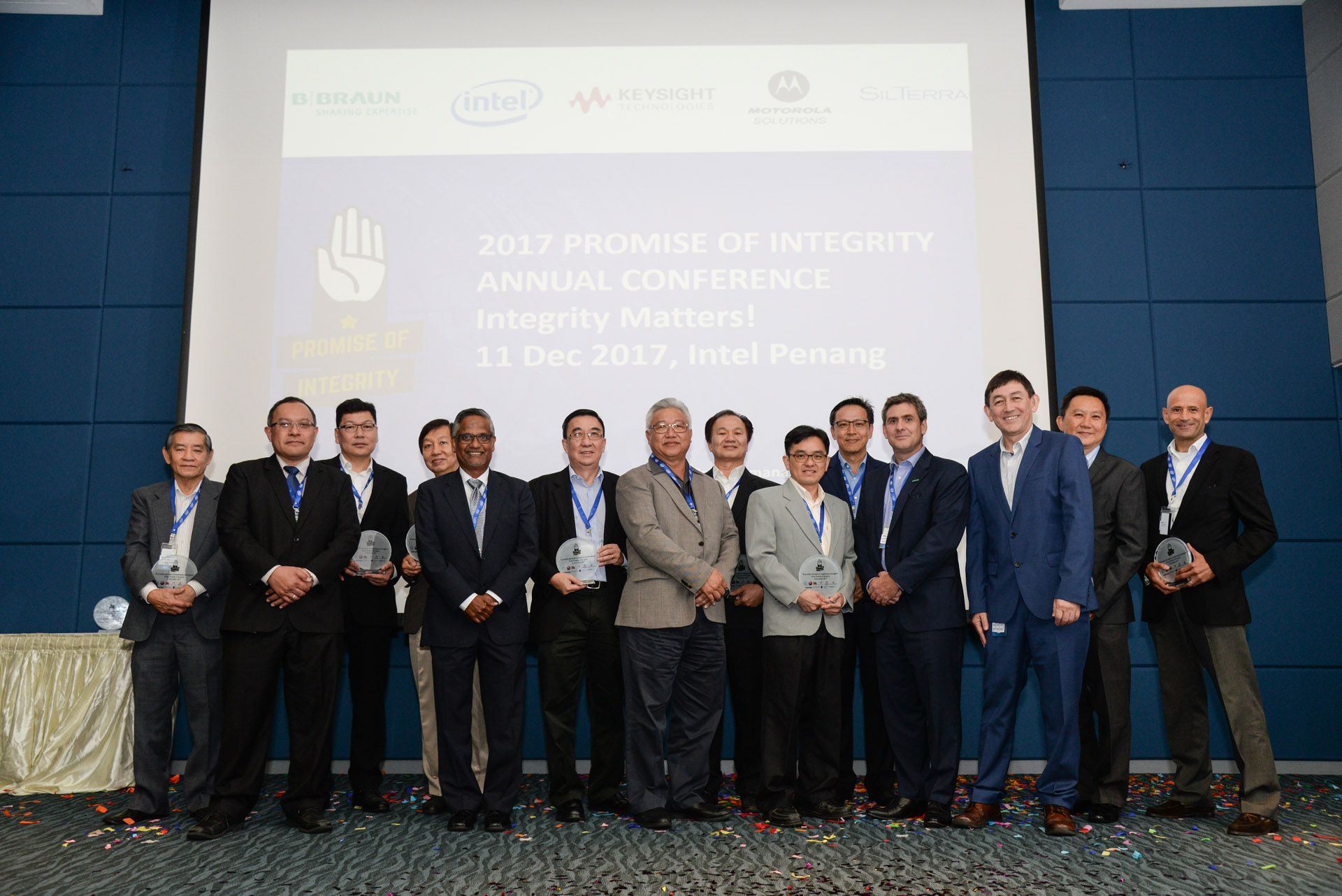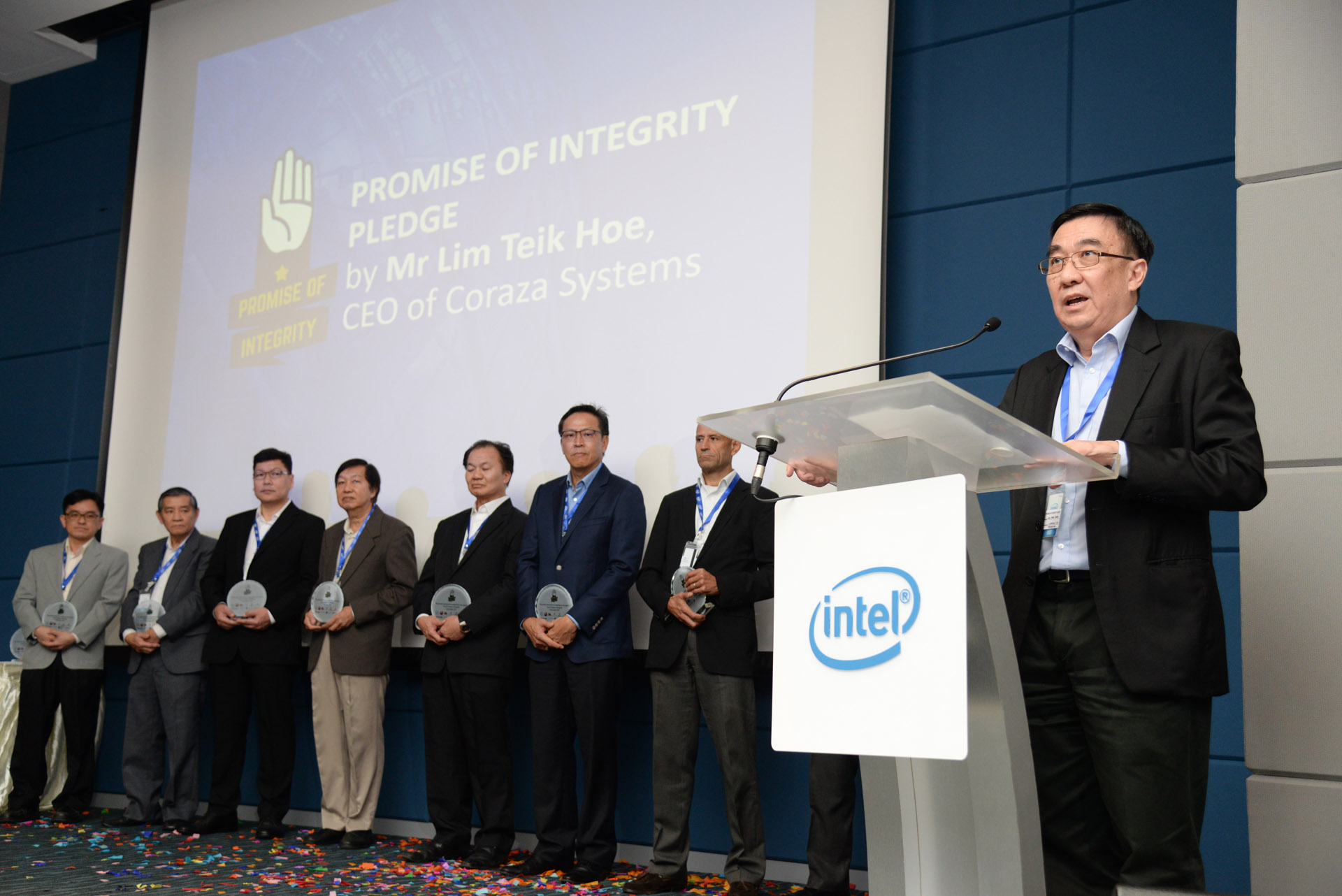 Sharing best practices in ethics, integrity and compliance
The conference continued with sharing sessions included speeches from Ms Khoo Bee Lin, VP of Legal and Compliance, B. Braun Medical Industries and from by Y.Bhg Dato' Sutinah Sutan, Board Member of Mass Rapid Transit (MRT), and former Deputy Chief Commissioner of MACC. In addition to the presentations, Ms. Mekhla Basu, Intel Senior Compliance Counsel, South East Asia moderated a panel discussion on How to Build a Strong Culture of Compliance. The discussion was bolstered by the inputs of the following four panelists:
• Y.Bhg Dato' Akhbar Satar, President, Transparency International Malaysia
• Mr Lim Bee Leong, Regional President, Bemis Asia Pacific
• Mr Sam Haggag, Country Manager, Manpower Group M'sia & Indonesia
• Y.Bhg Dato' Sutinah Sutan, Board Member of Mass Rail Transit Corporation Sdn Bhd, and former Deputy Chief Commissioner of MACC