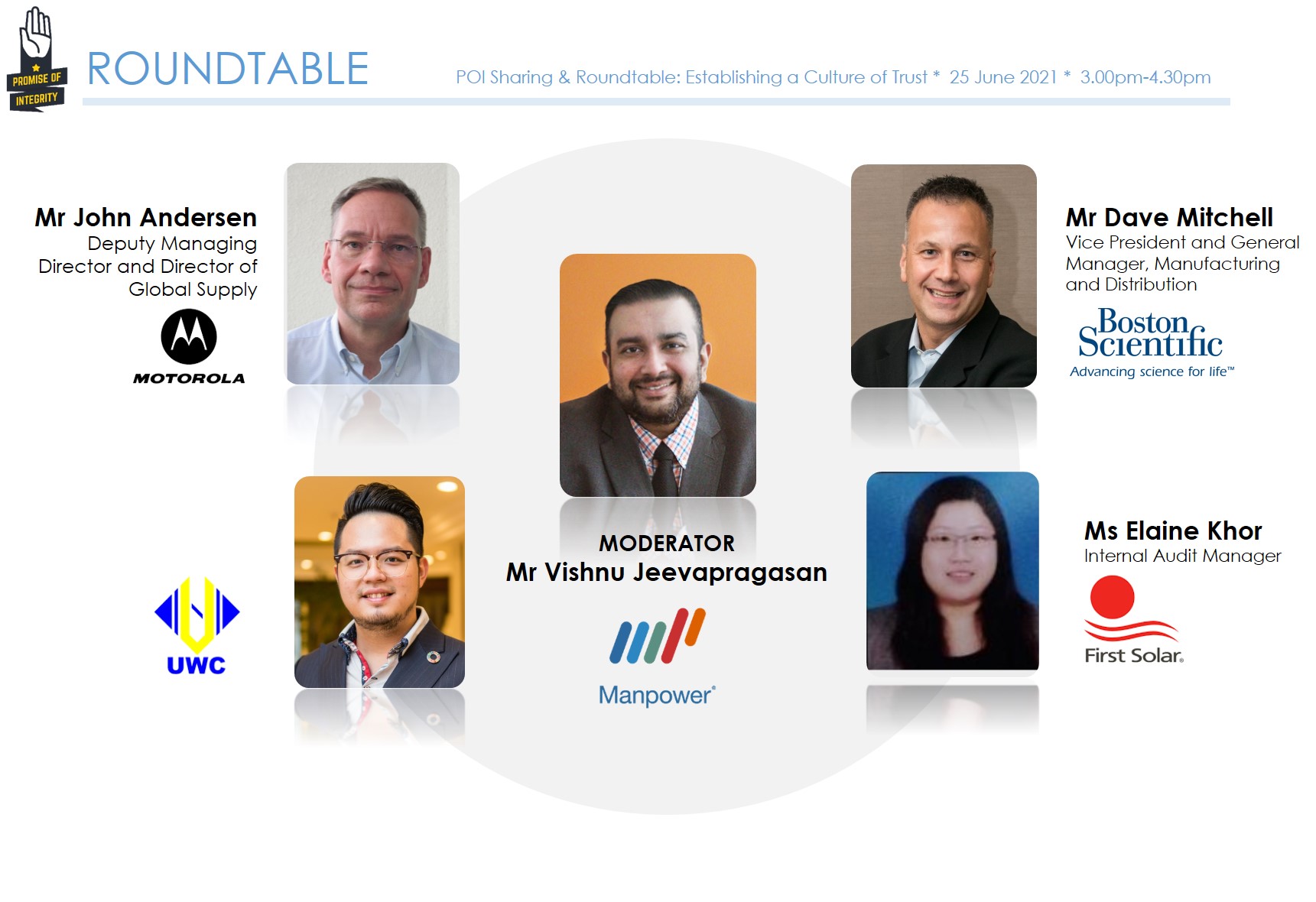 POI Sharing Session: Establishing a Culture of Trust
25 June 2021 – Over 100 participants joined the POI online sharing session held on 25 June. The objective of the session is to share and discuss "how to facilitate trust between team when we are so far apart?".
The event started off with opening remarks by Mr Sam Haggag, Country Manager, ManpowerGroup. This was followed by a presentation by Mr Vishnu Jeevapragasan, Head of Legal and Industrial Relations, ManpowerGroup.
After that, Mr Vishnu led the rountable and discussion  session on the topic.  Joining him in the discussion were:  
Mr John Andersen, Deputy Managing Director and Director of Global Supply, Motorola Solutions. 
Mr Dave Mitchell, Vice President and General Manager, Manufacturing and Distribution, Boston Scientific
Mr Matin Ng, Deputy CEO, UWC
Ms Elaine Khor, Internal Audit Manager, First Solar
View Mr Vishnu's presentation slides below.