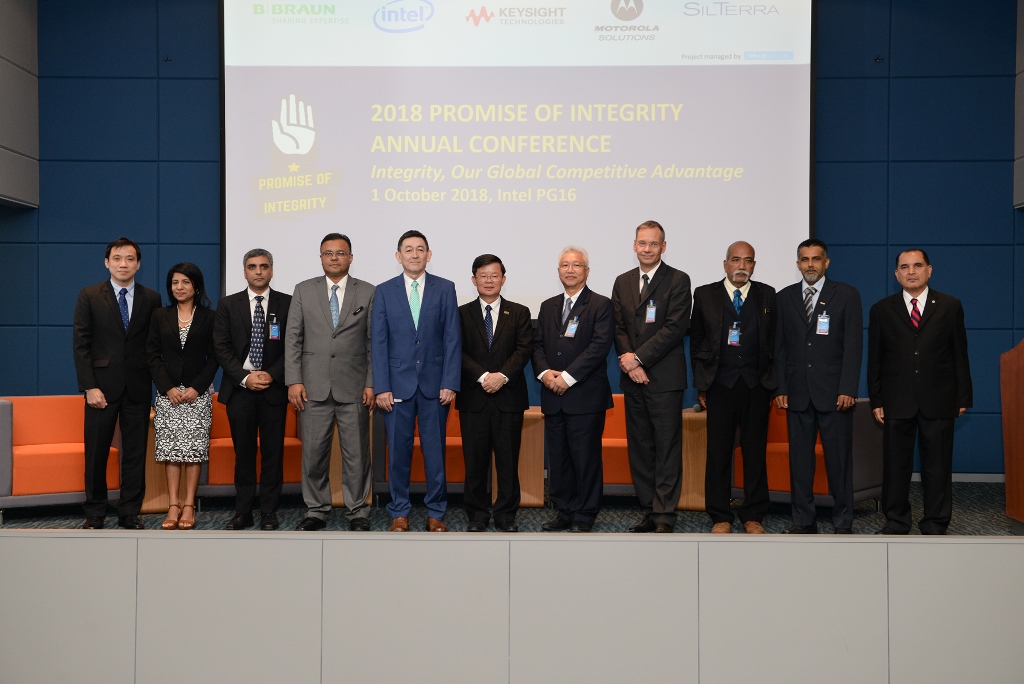 Promise of Integrity organized its third Annual Conference at Intel Penang. Guest of Honor, Chief Minister of Penang, YAB Tuan Chow Kon Yeow graced the event and gave the opening speech. Over 280 guests from governmental agencies, NGOs and industry attended the event. The event was a collaboration between the founding members and business partners to showcase the alliance's commitment in championing the importance of integrity in creating a conducive business environment and a global competitive advantage for Malaysia.
Making Integrity a Global Competitive Advantage
This year's main objective was to rally key stakeholders from the government, industry and non-governmental agencies to form a collective voice in upholding and promoting integrity within the business community.
Leaders' Dialogue Session
The event started with a Dialogue Session between the founding member leaders and supplier alliance leaders. The session saw the supplier alliance representatives sharing their  journey and learnings being part of Promise of Integrity.  The leaders also gave feedback on how to further improve  collaborations and sharing sessions.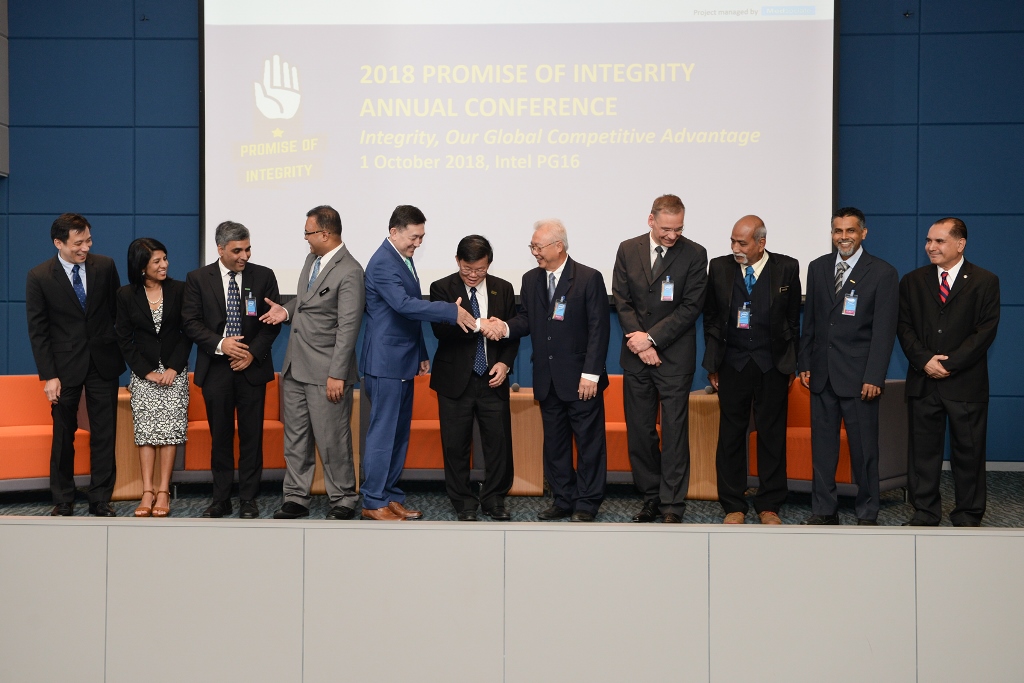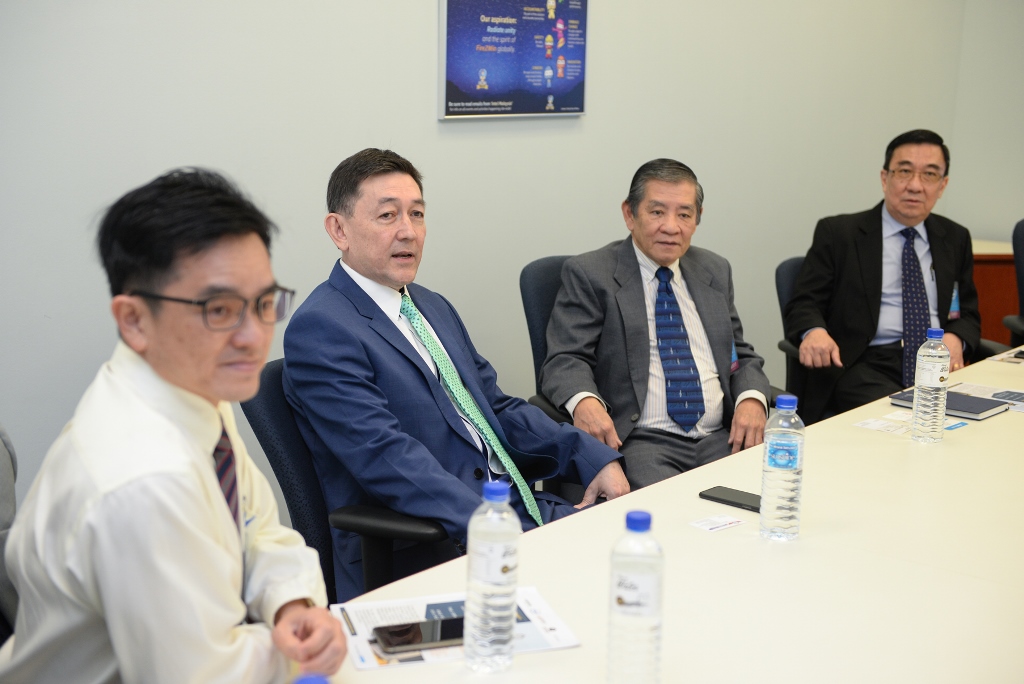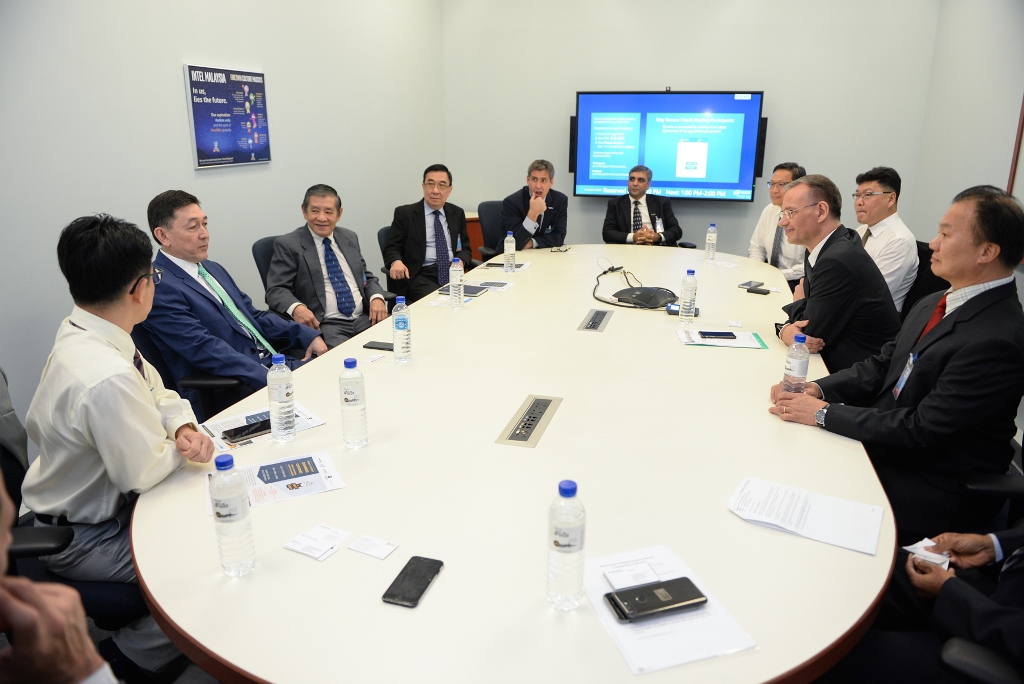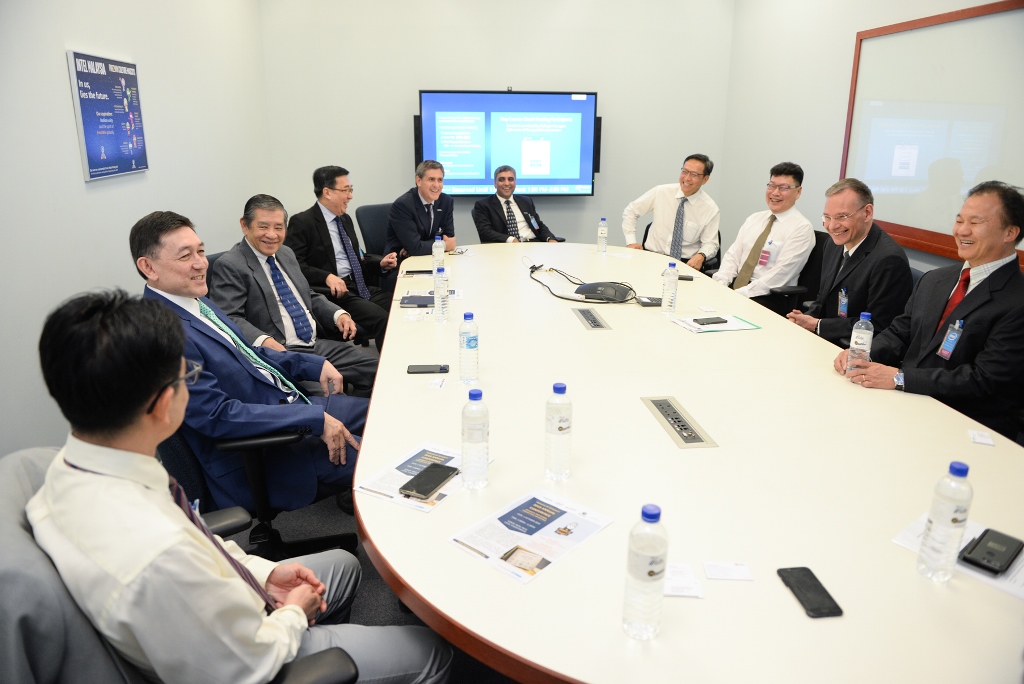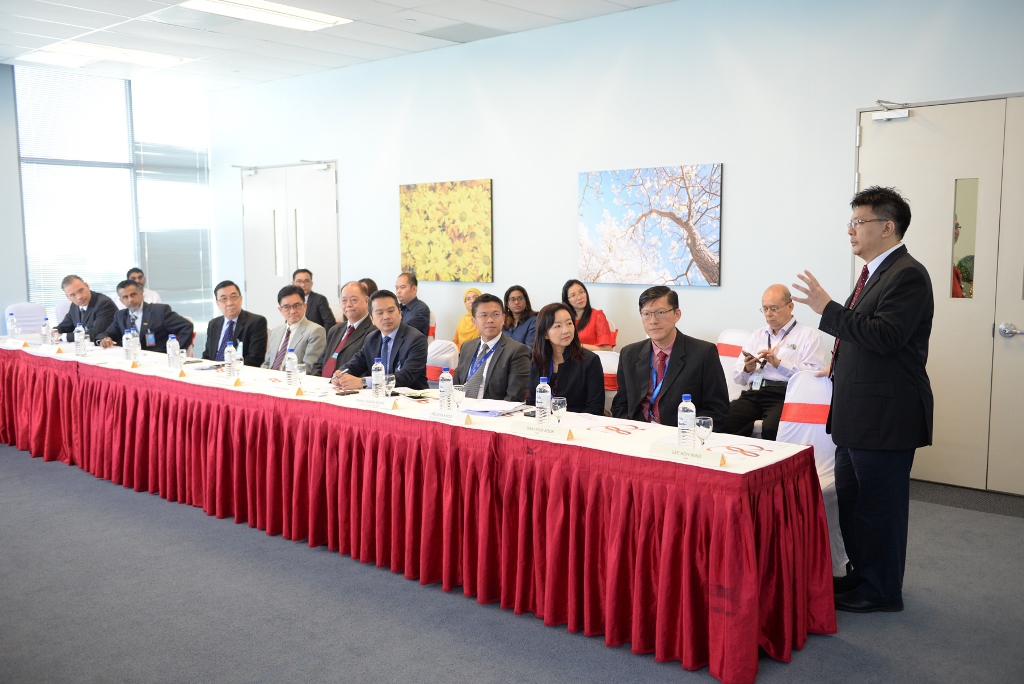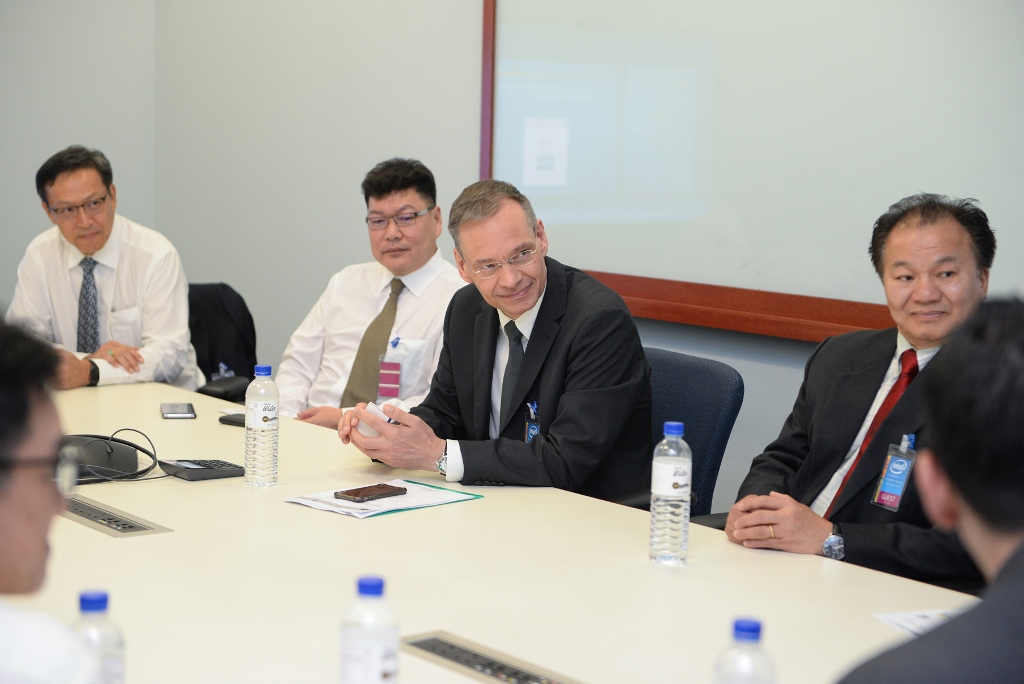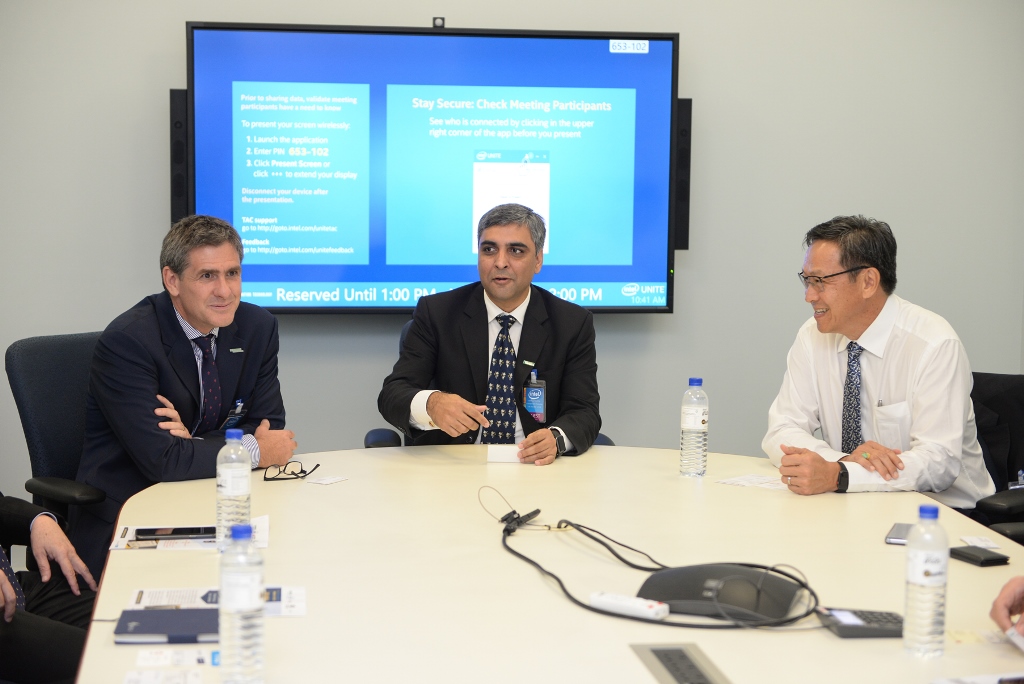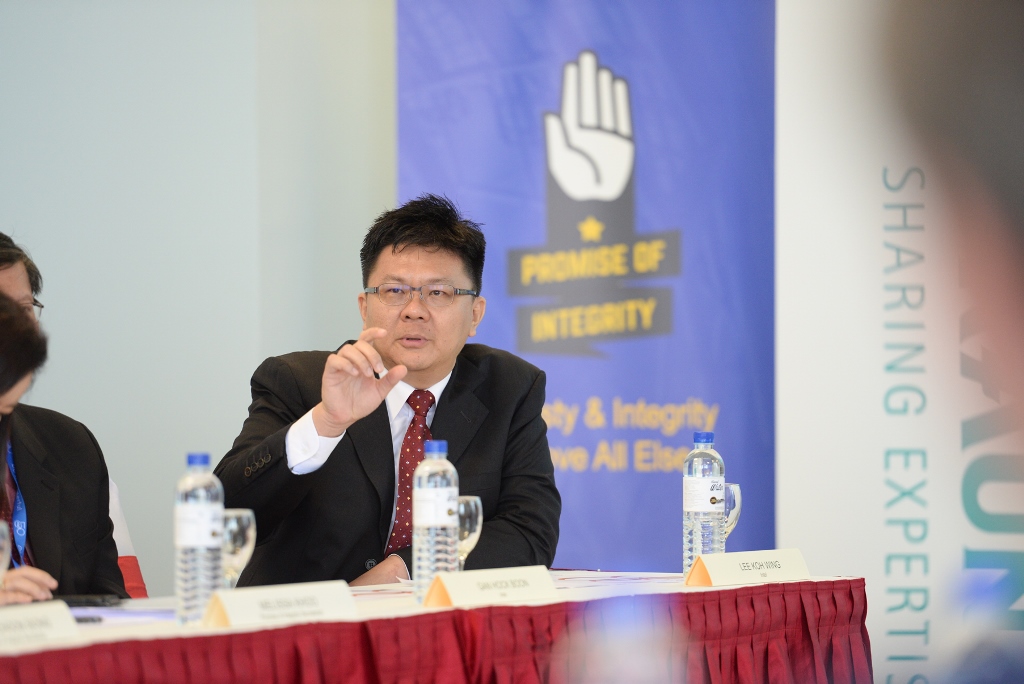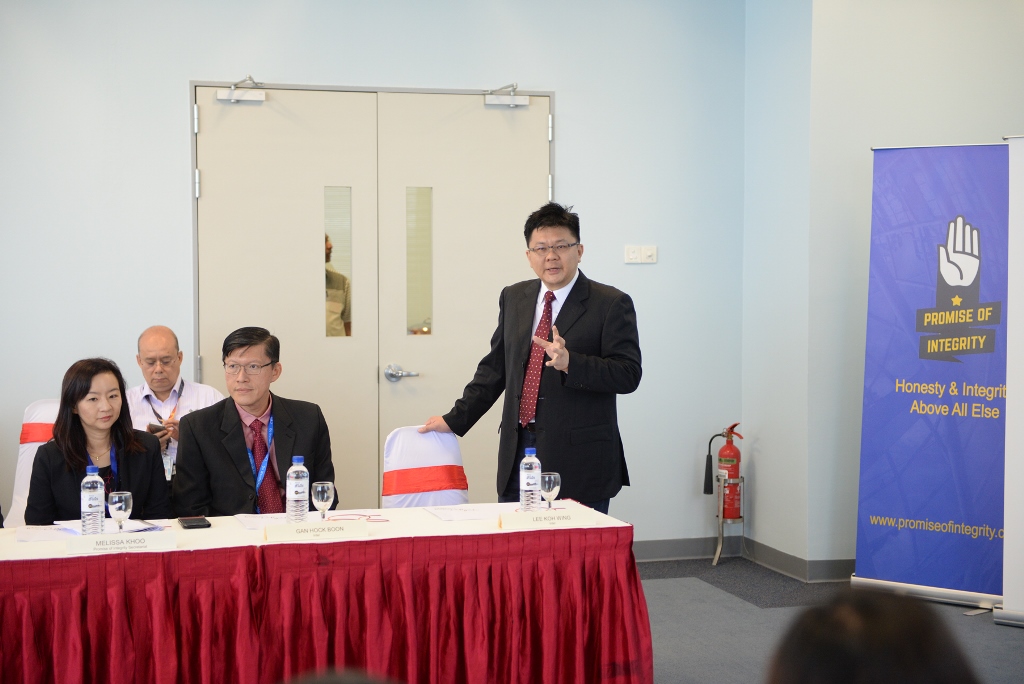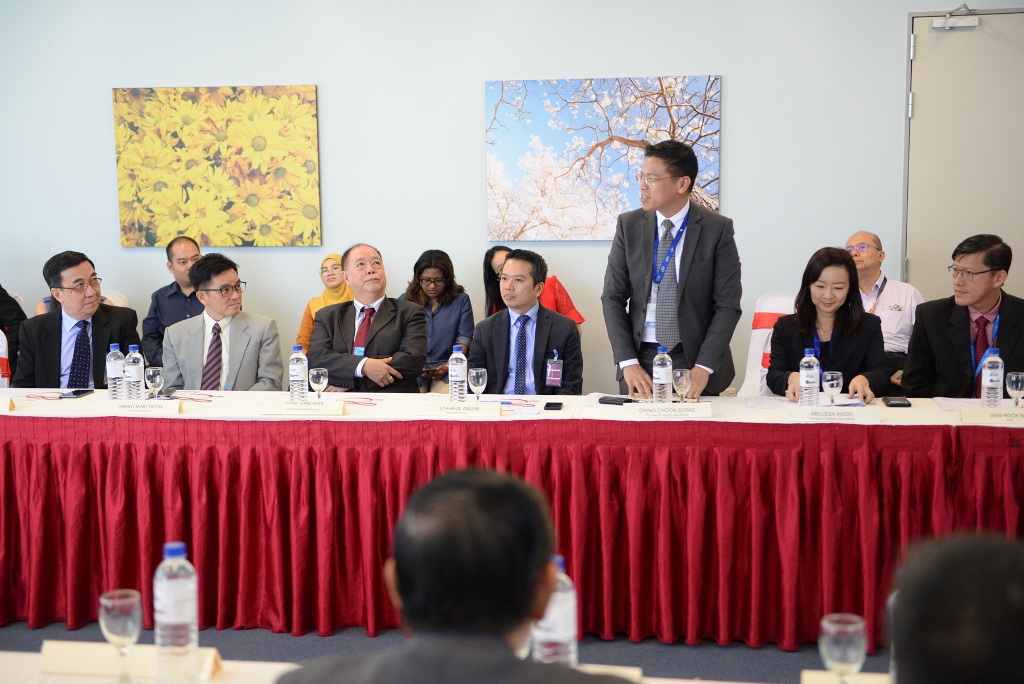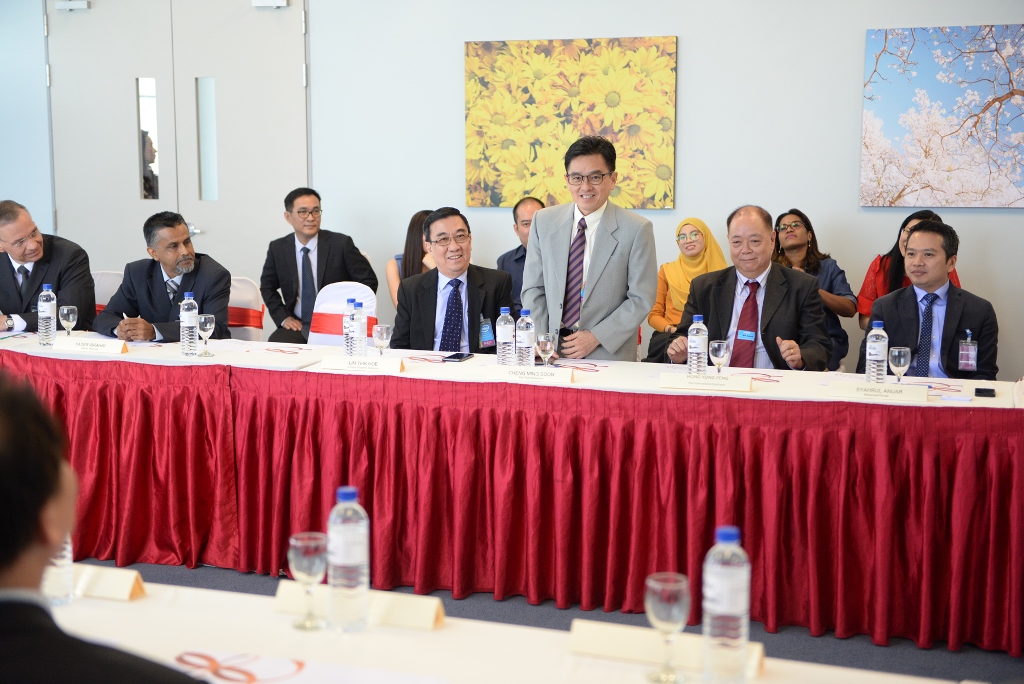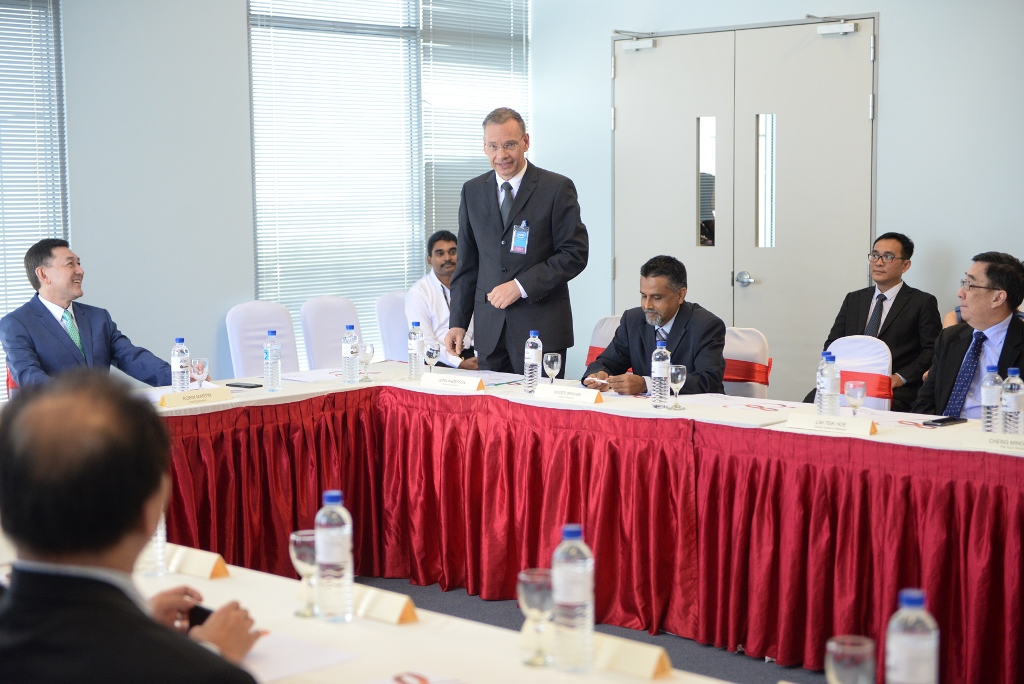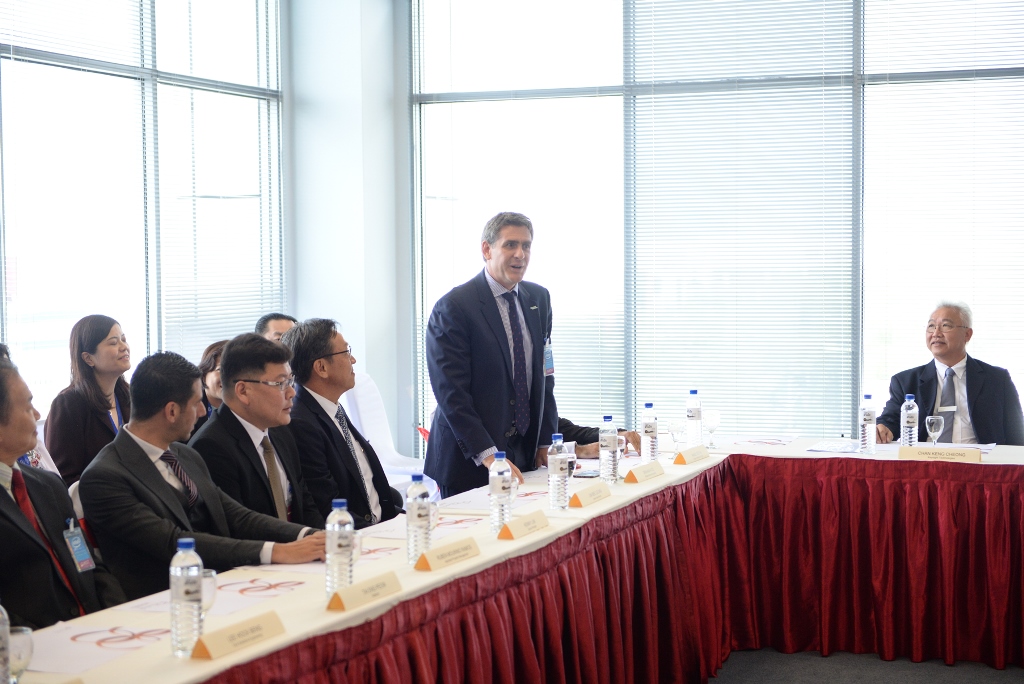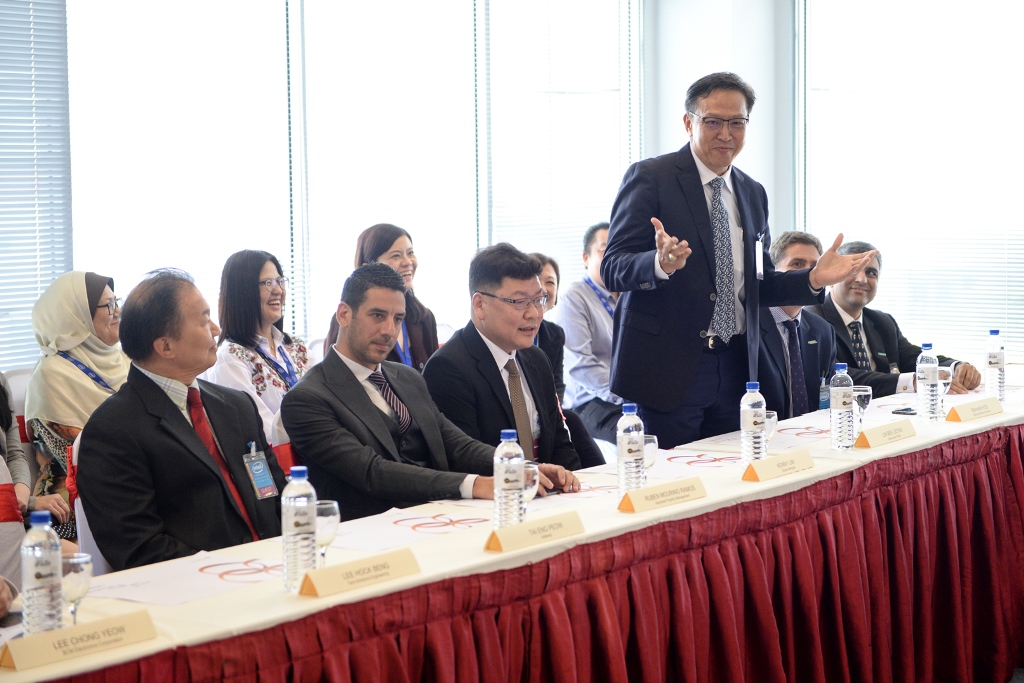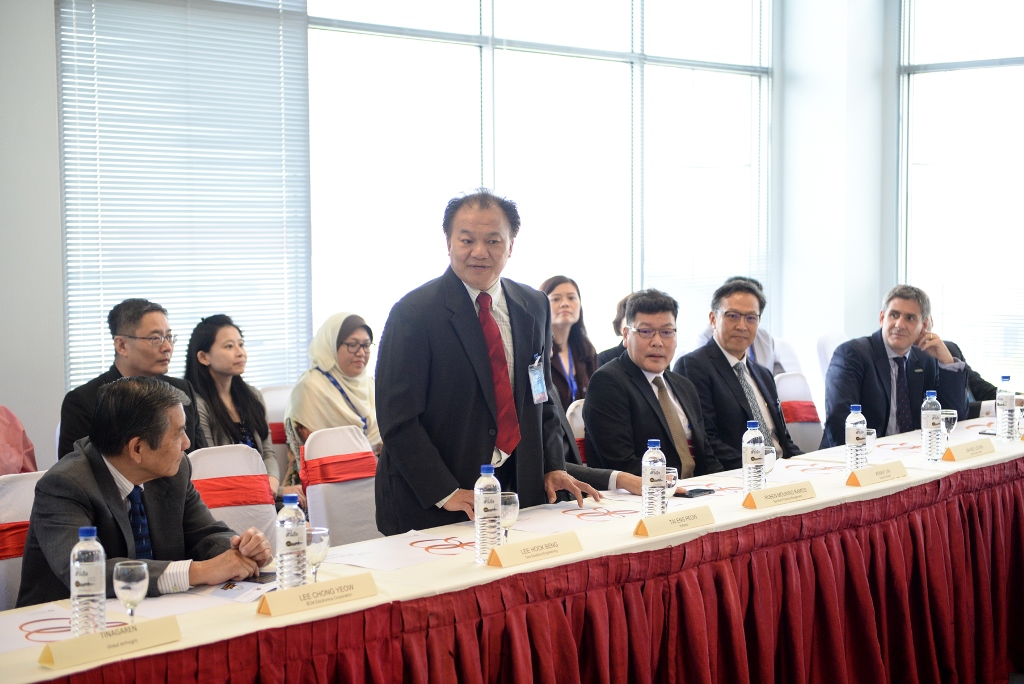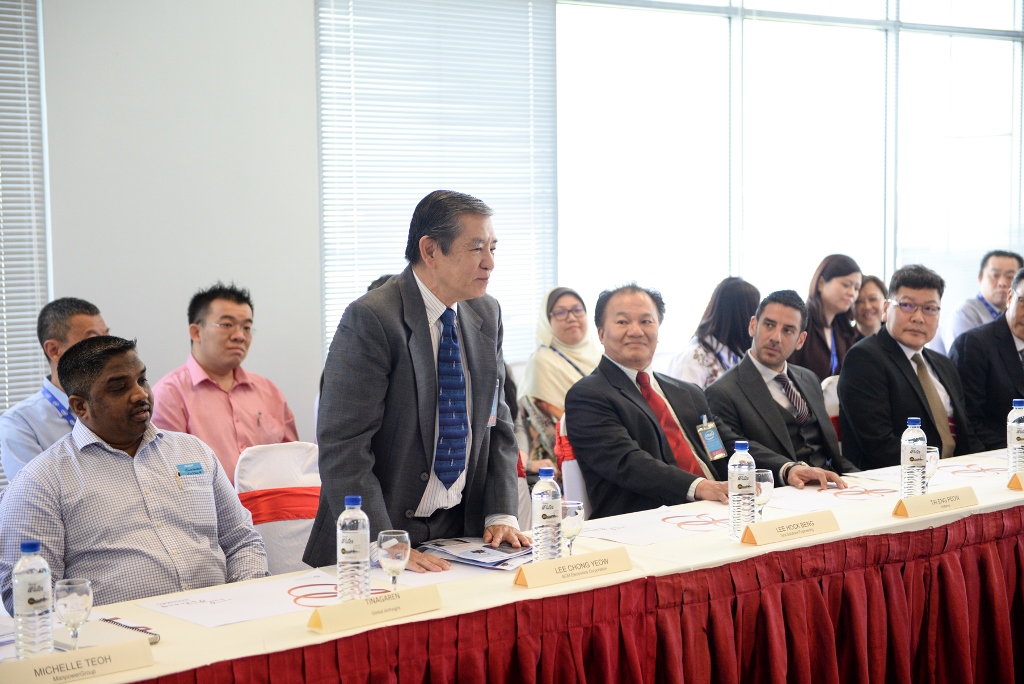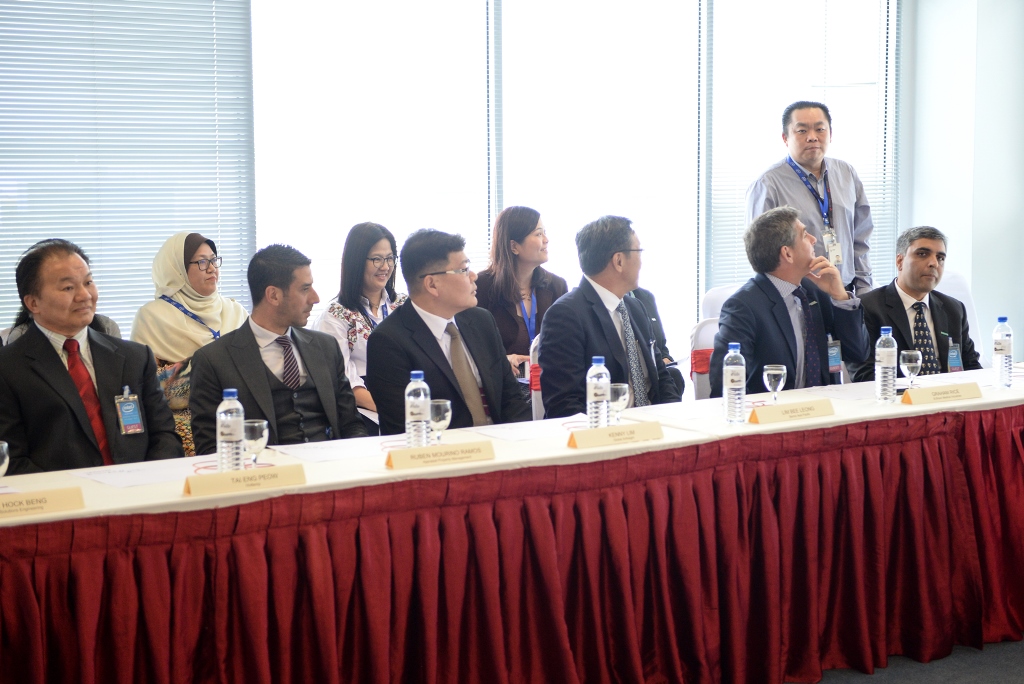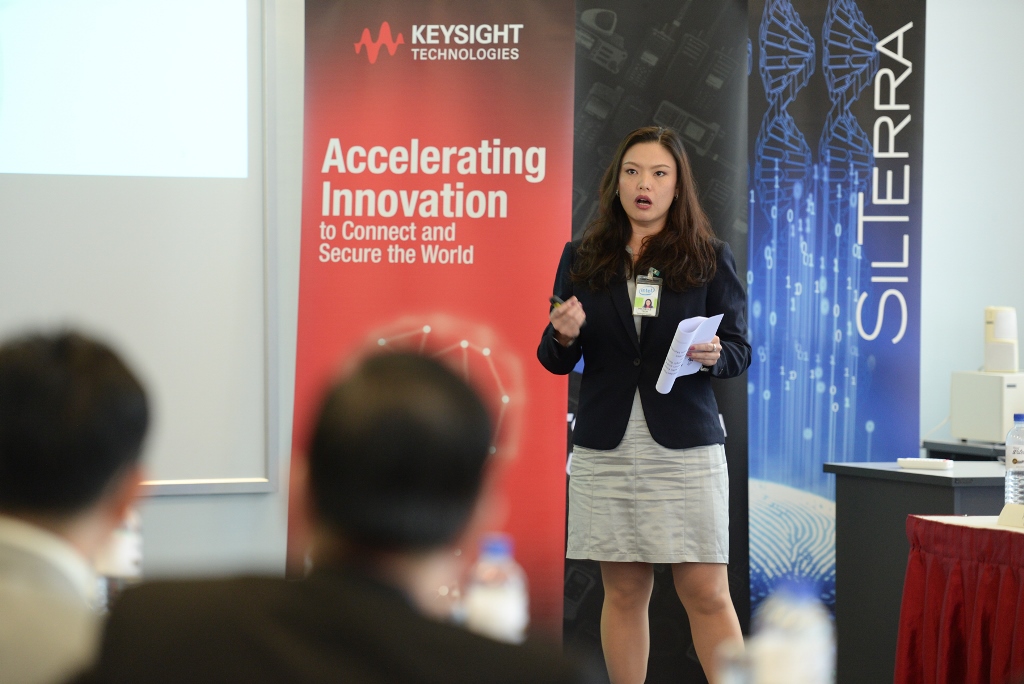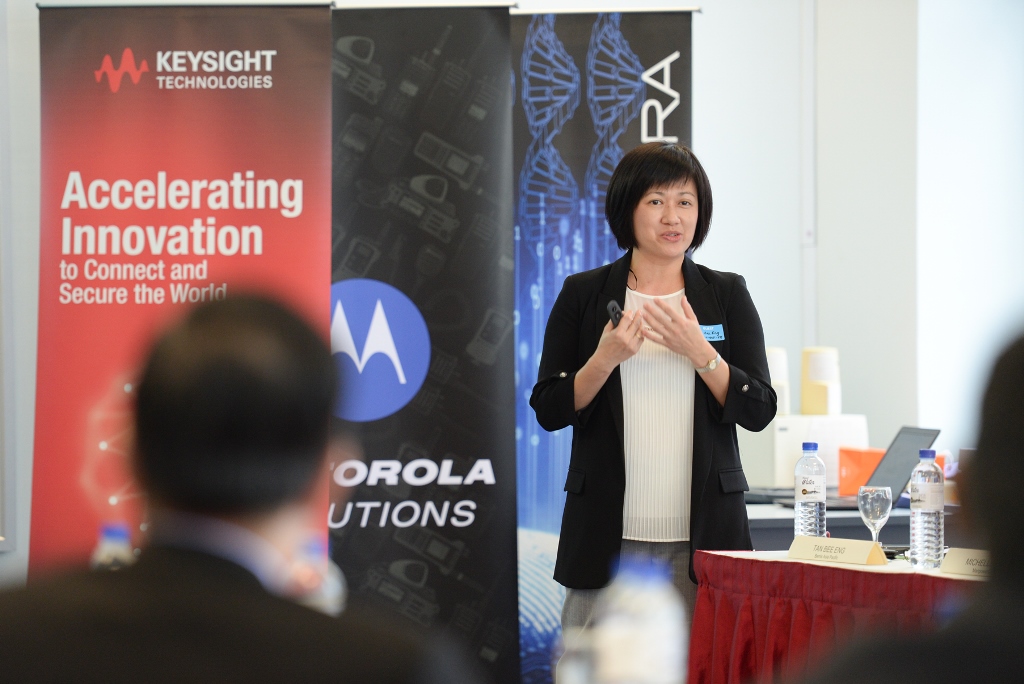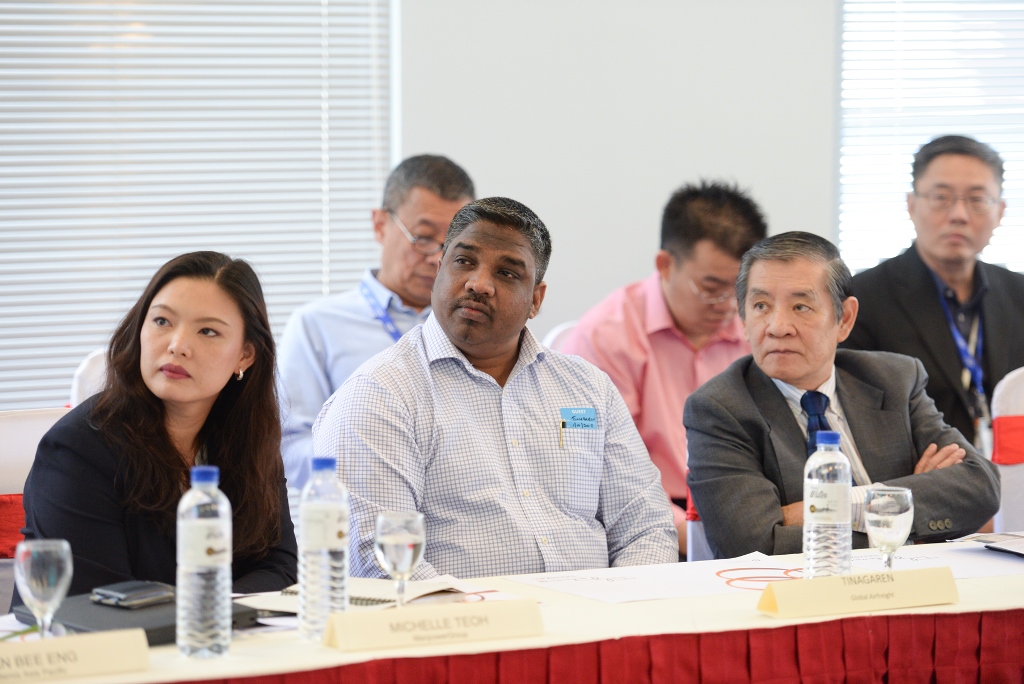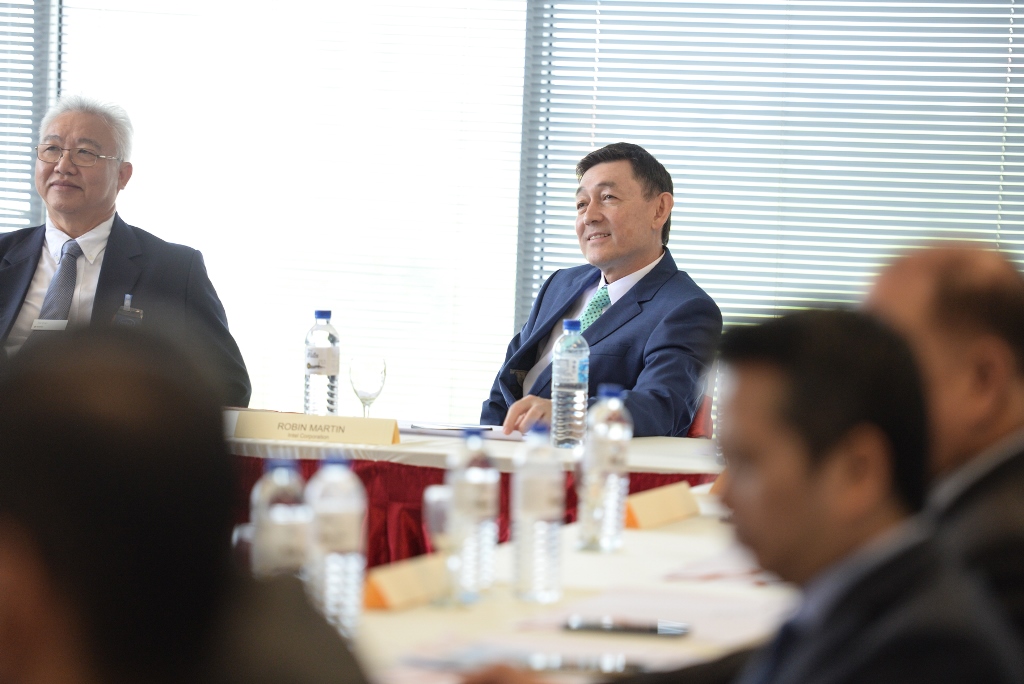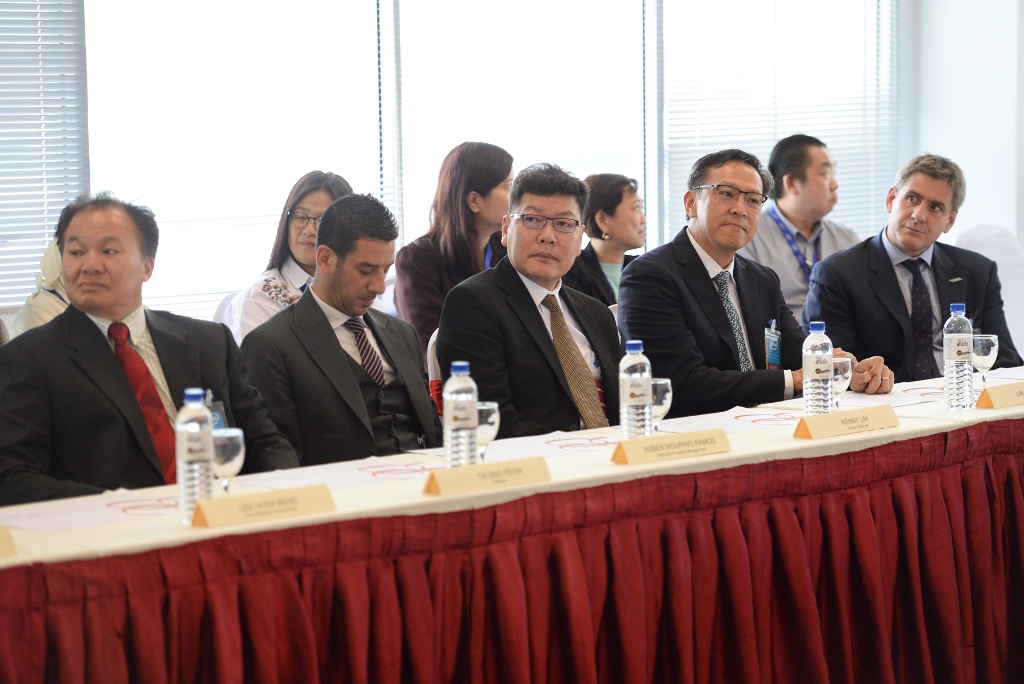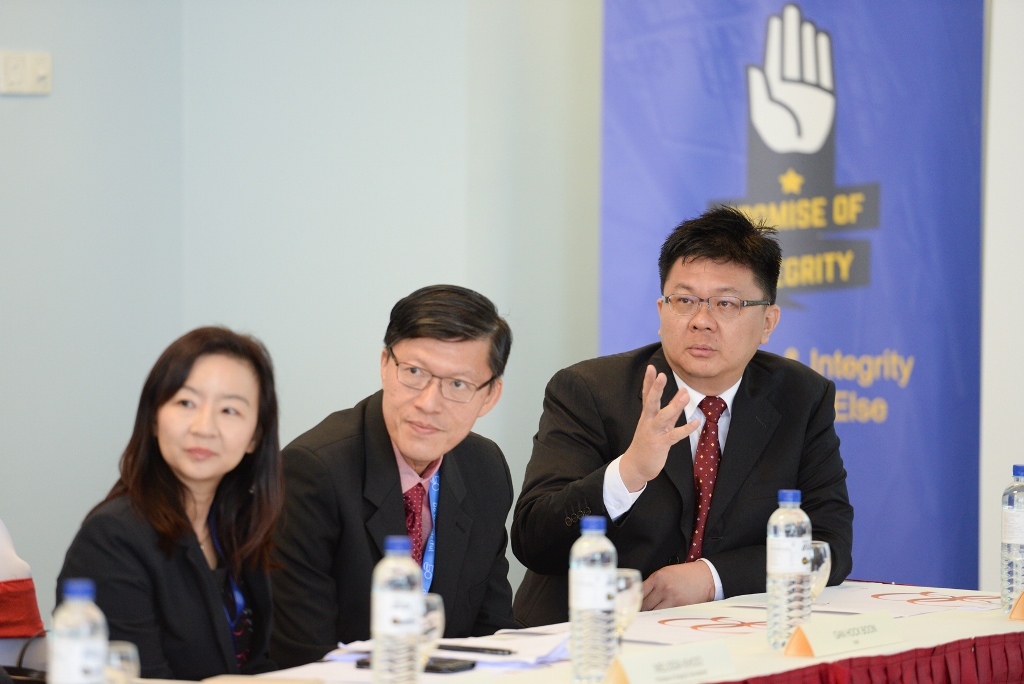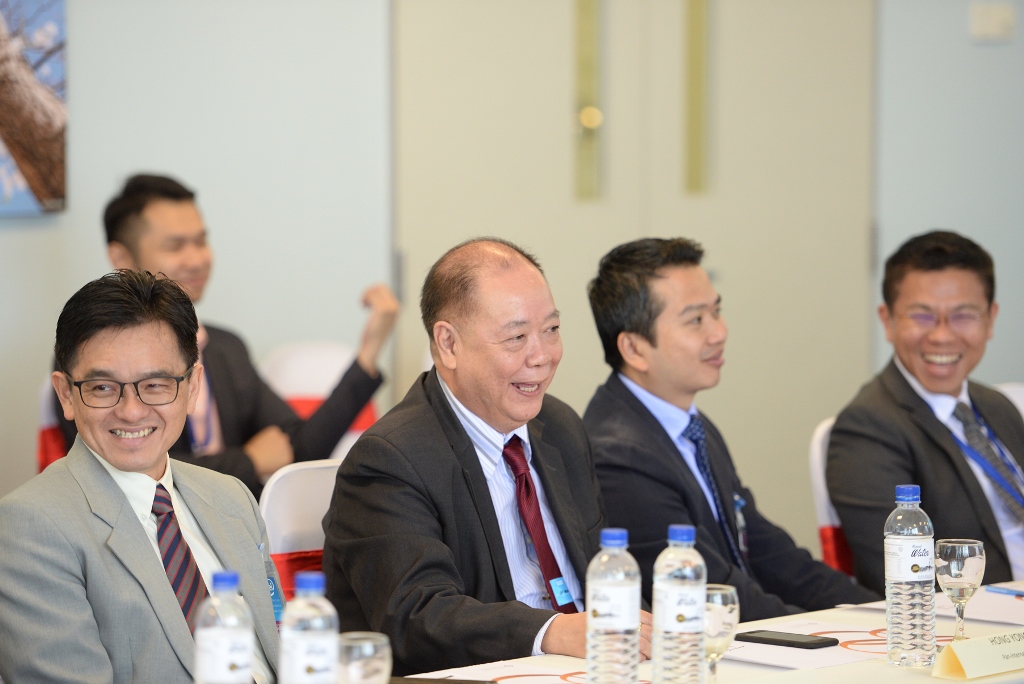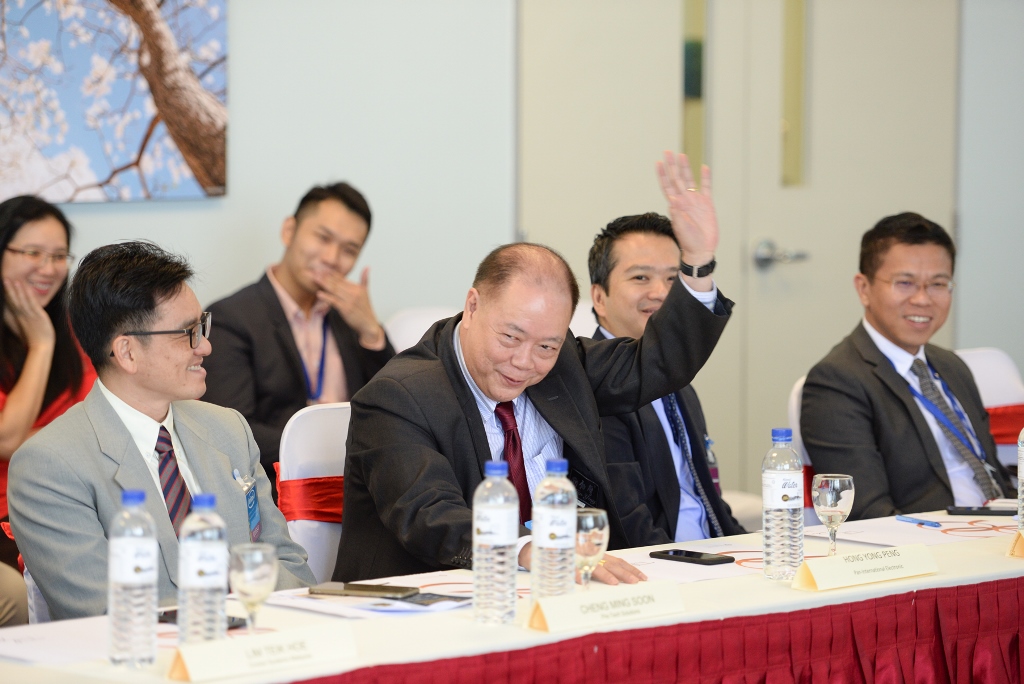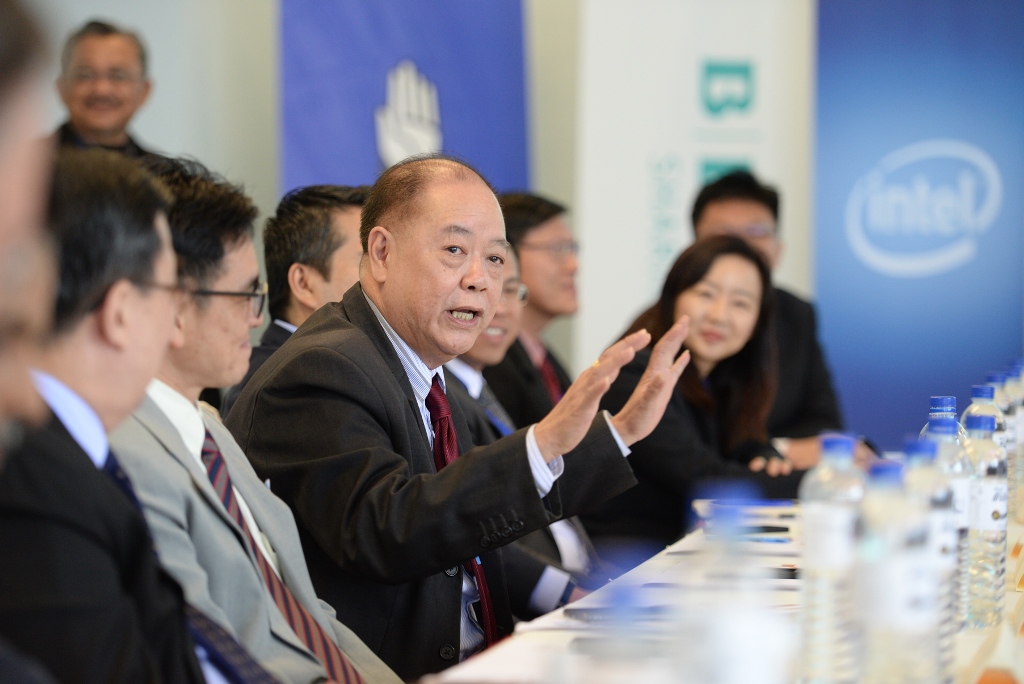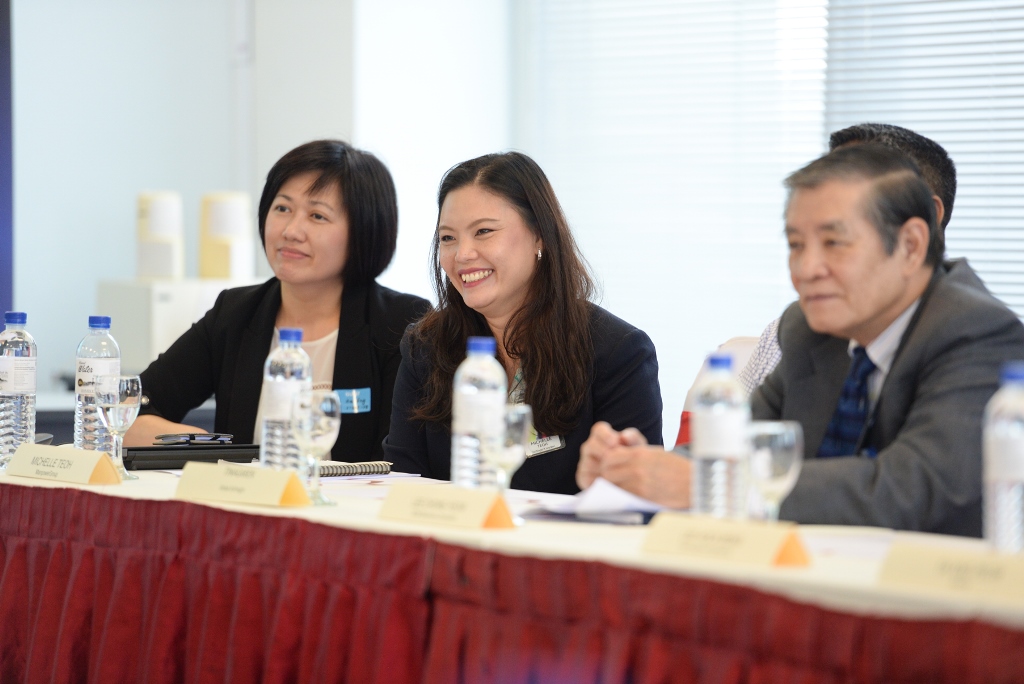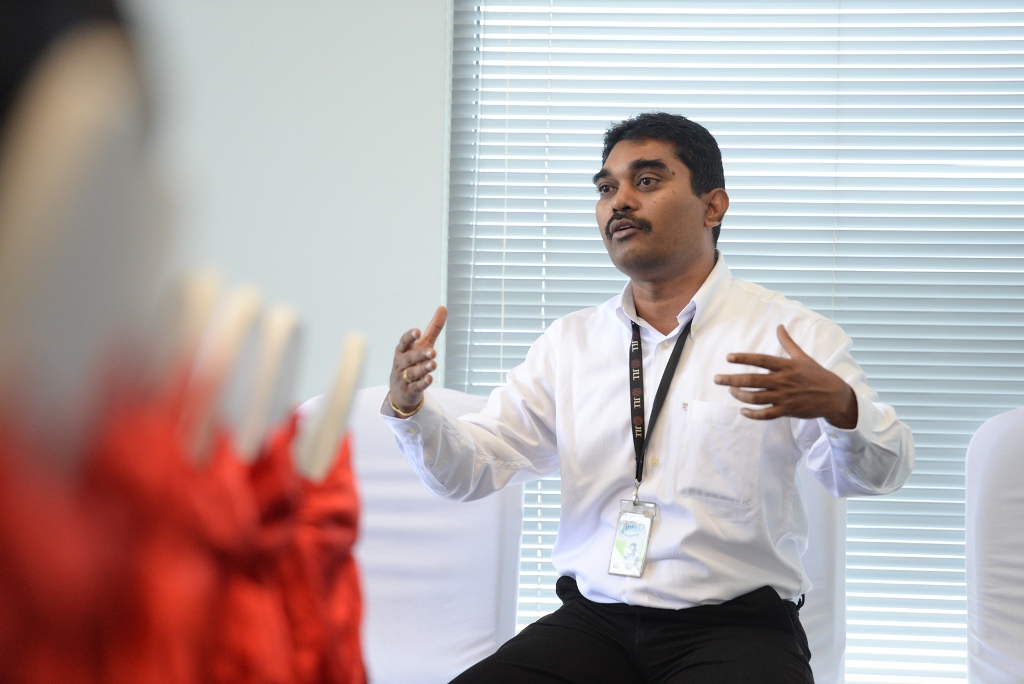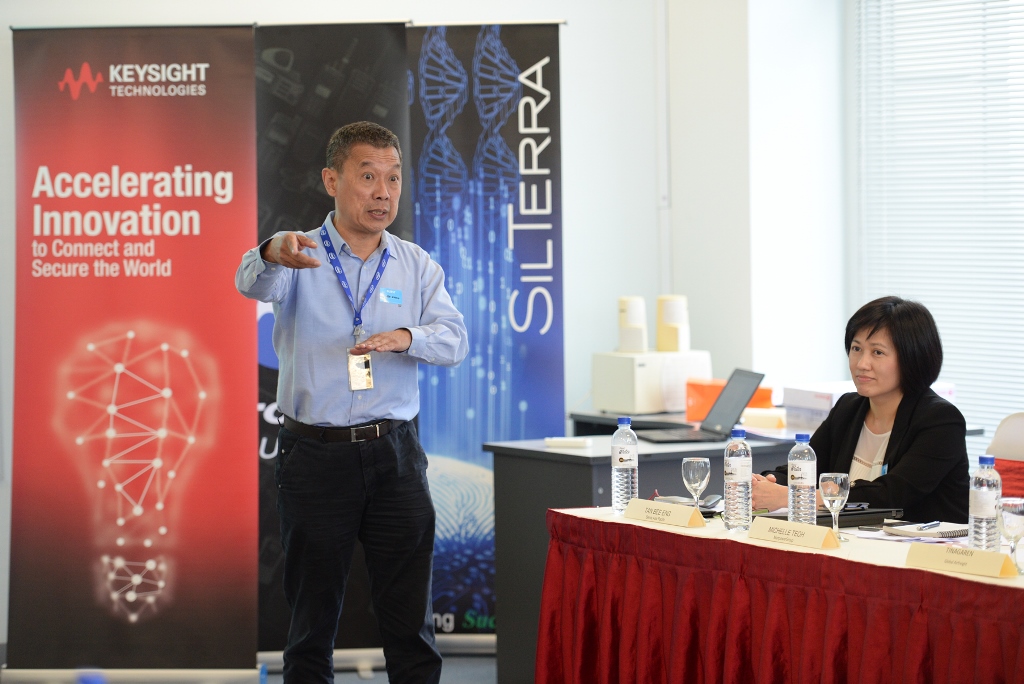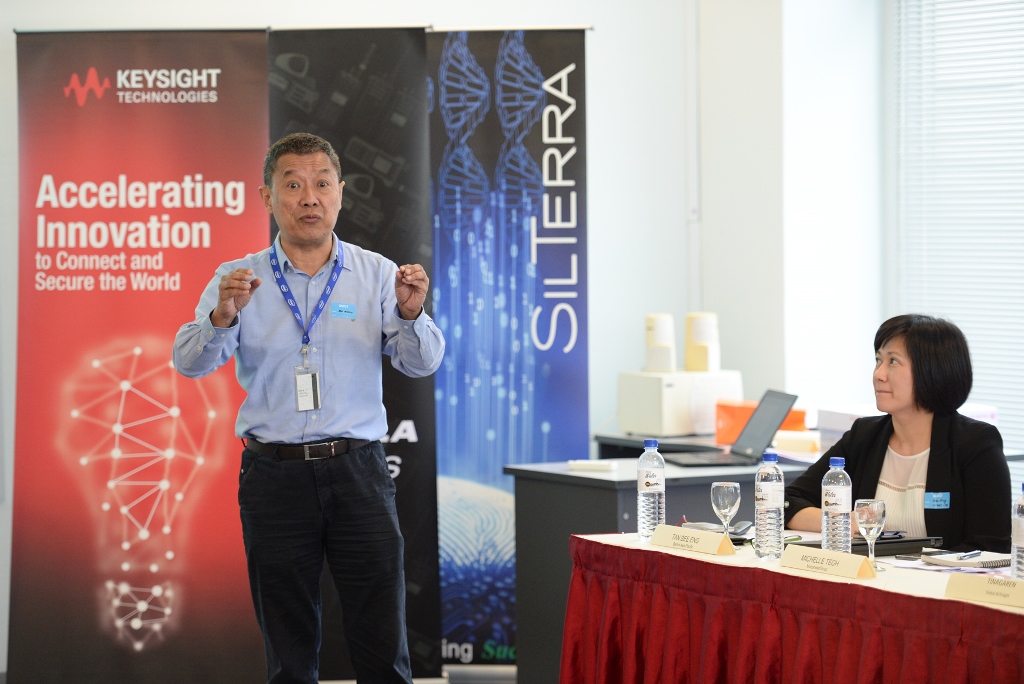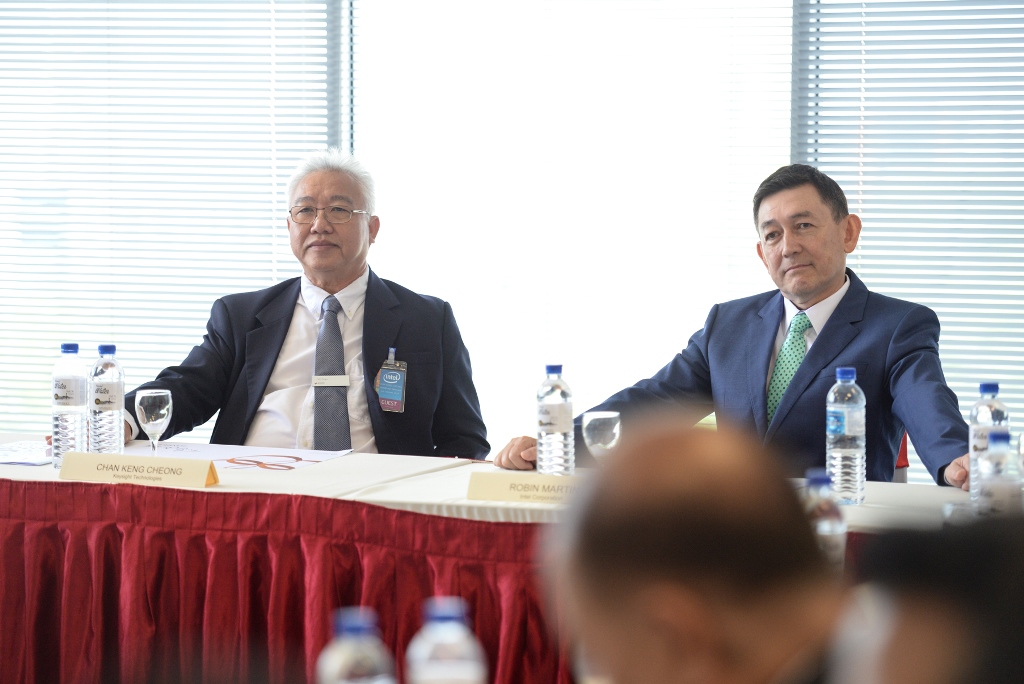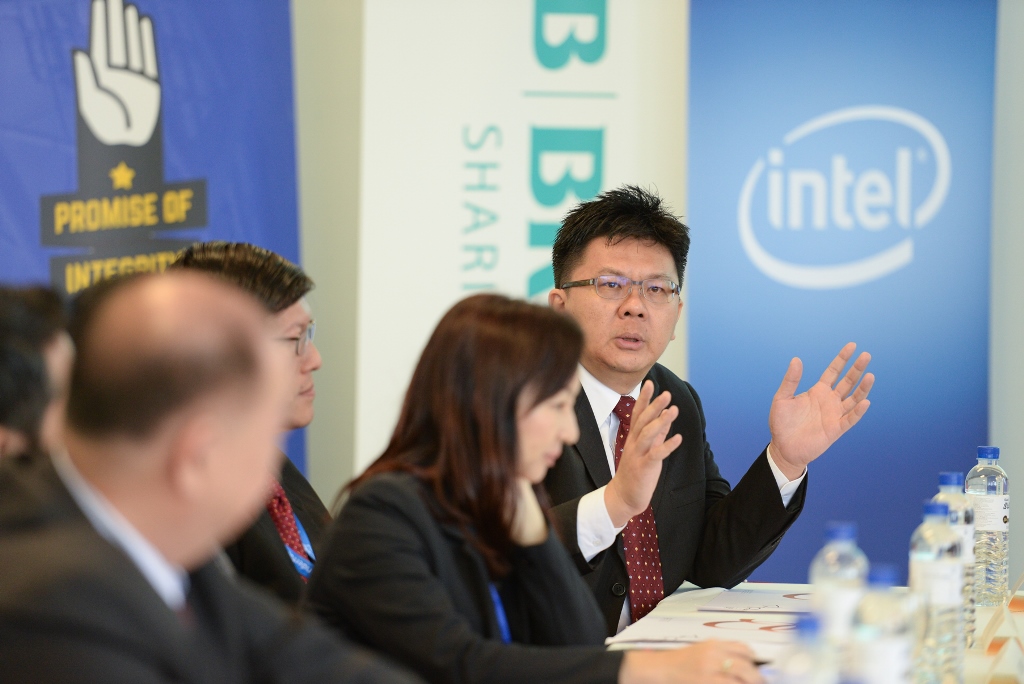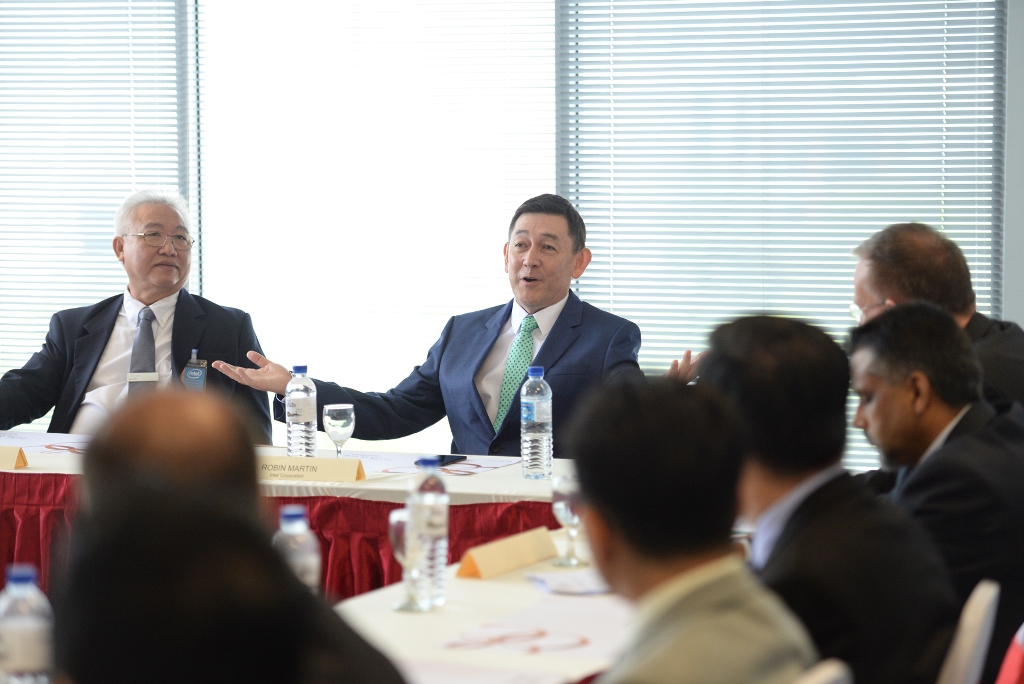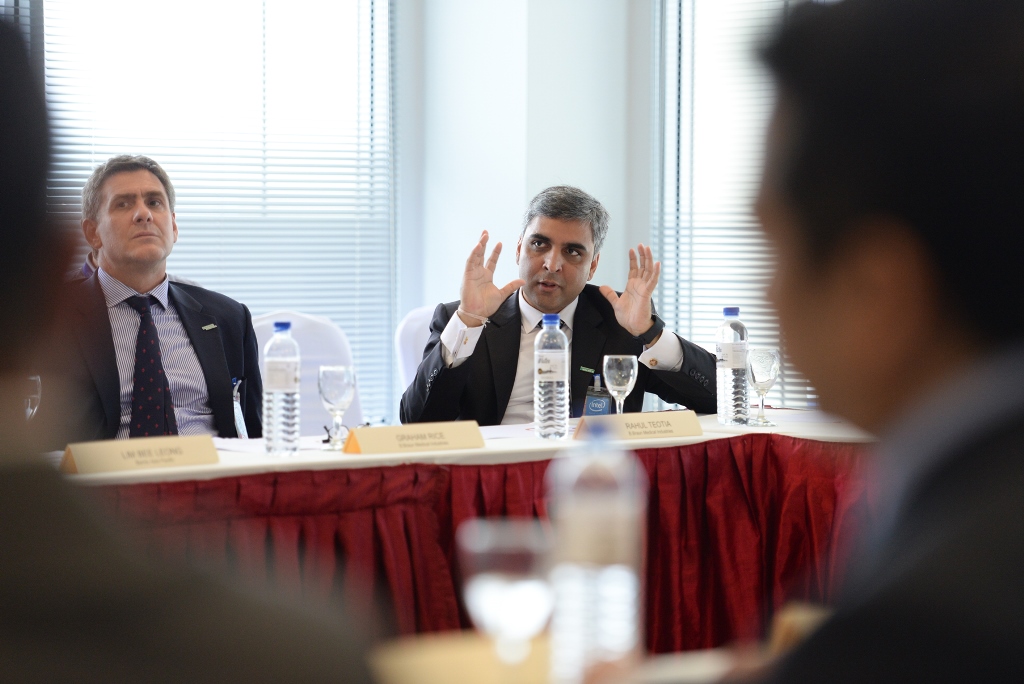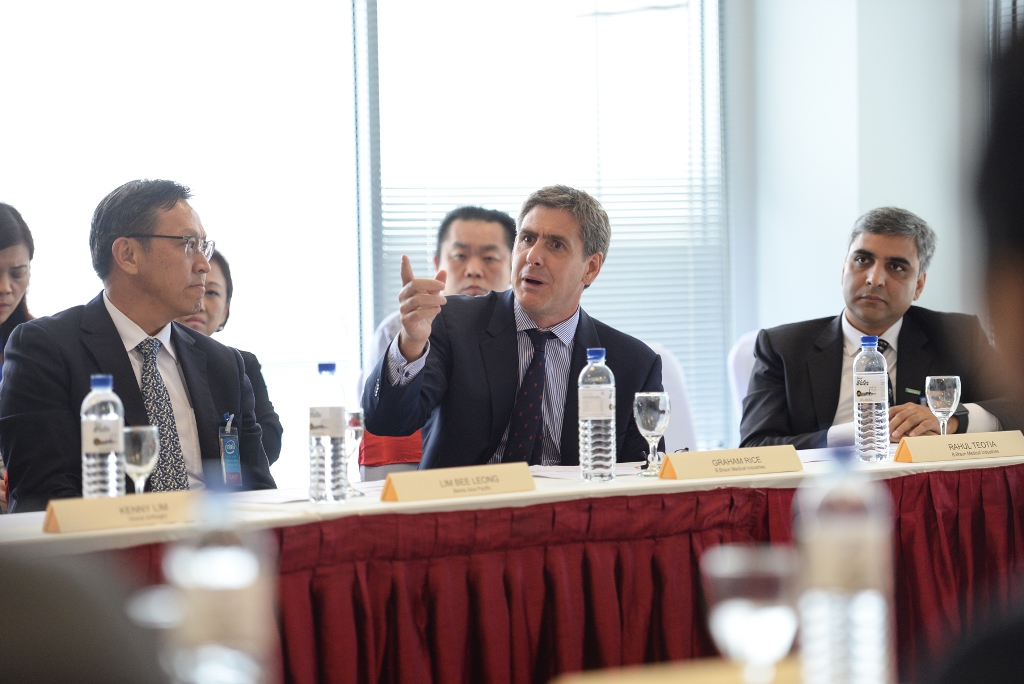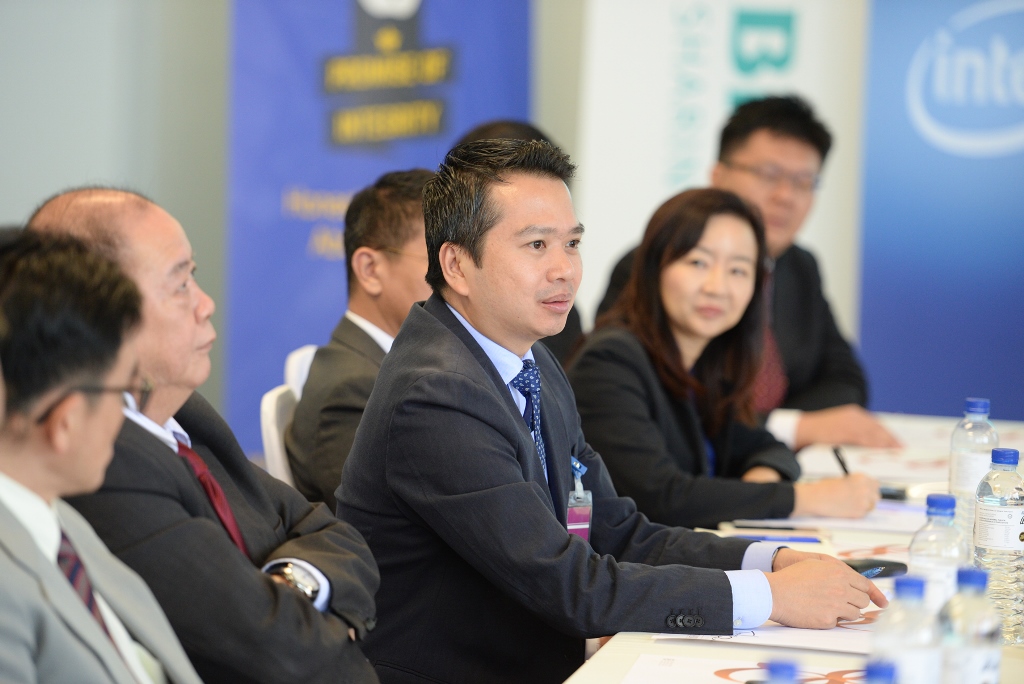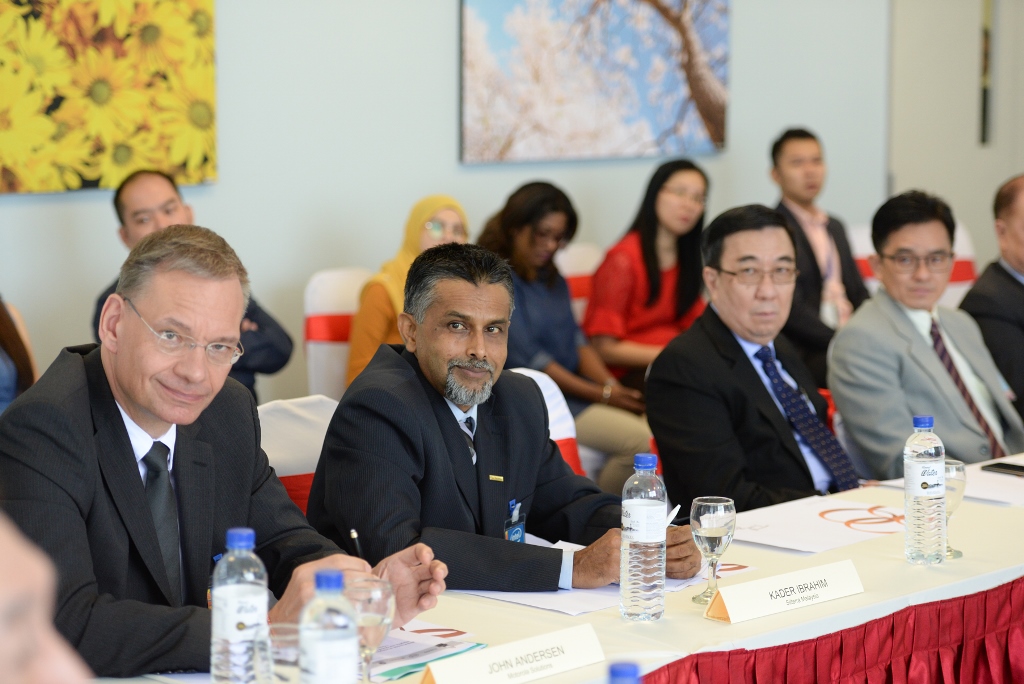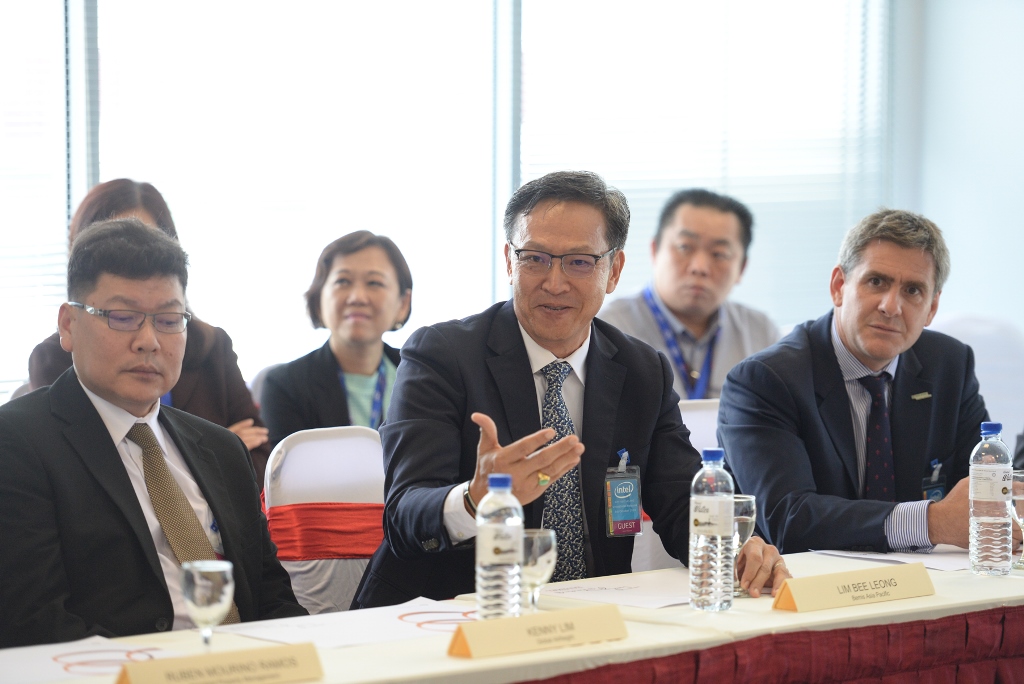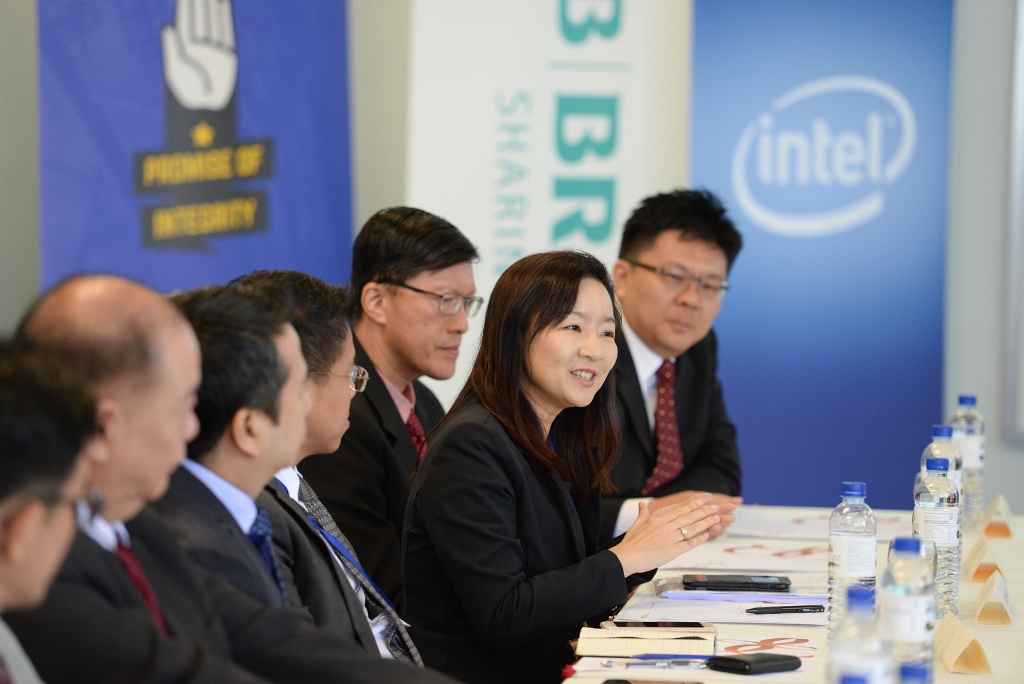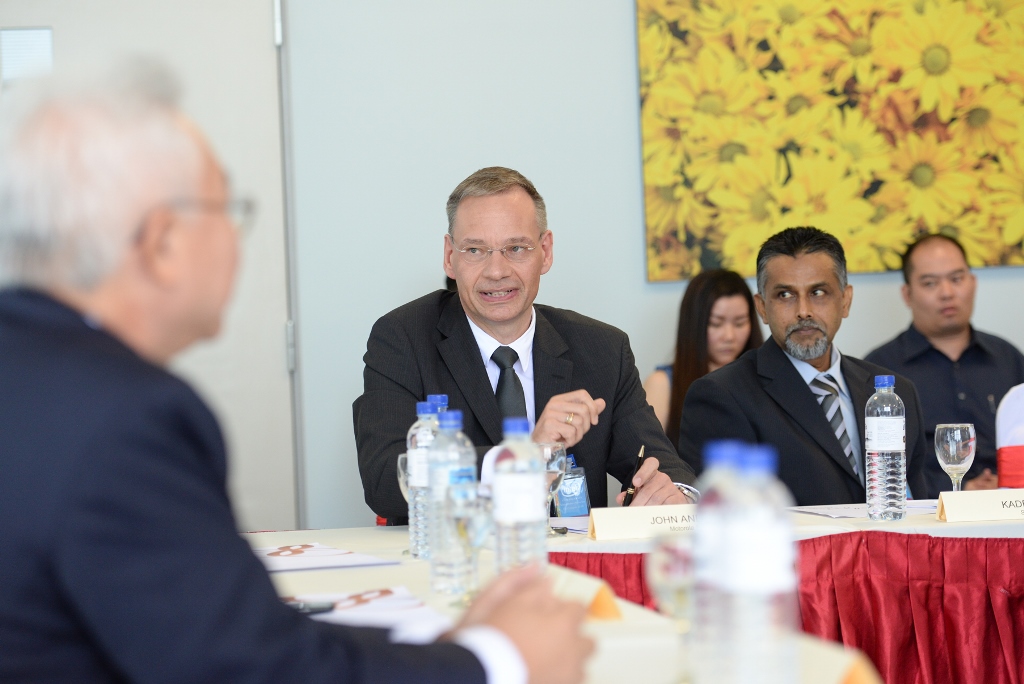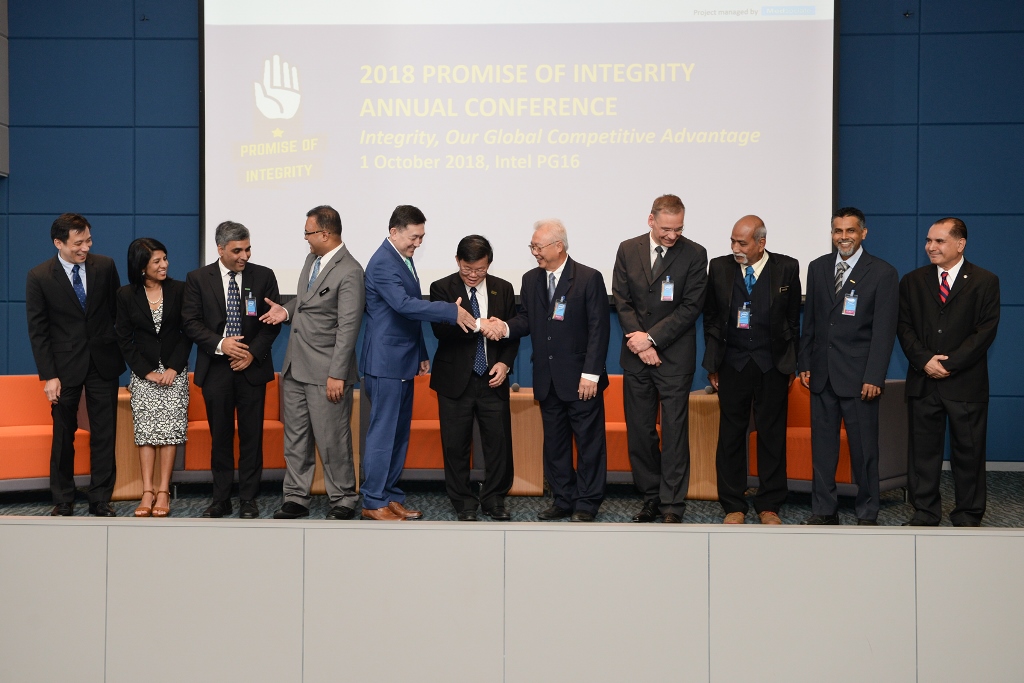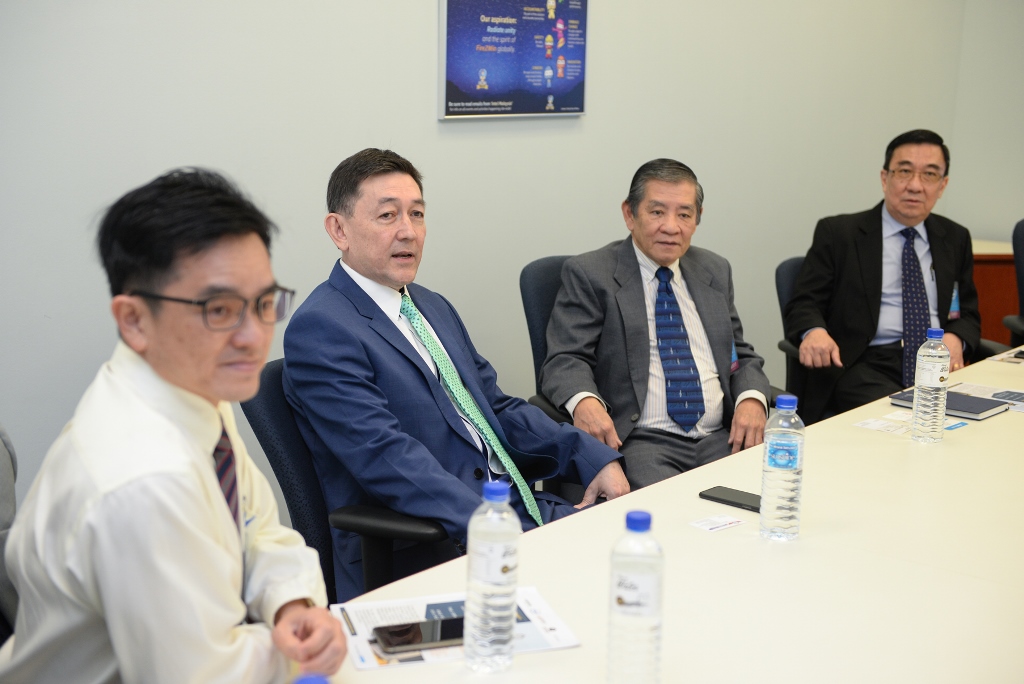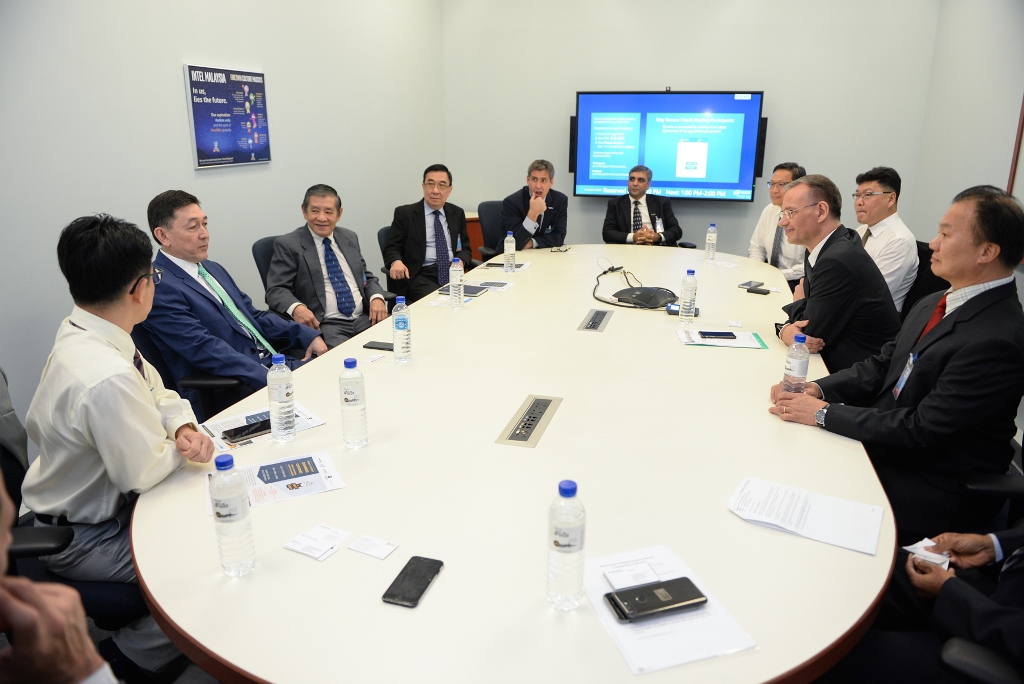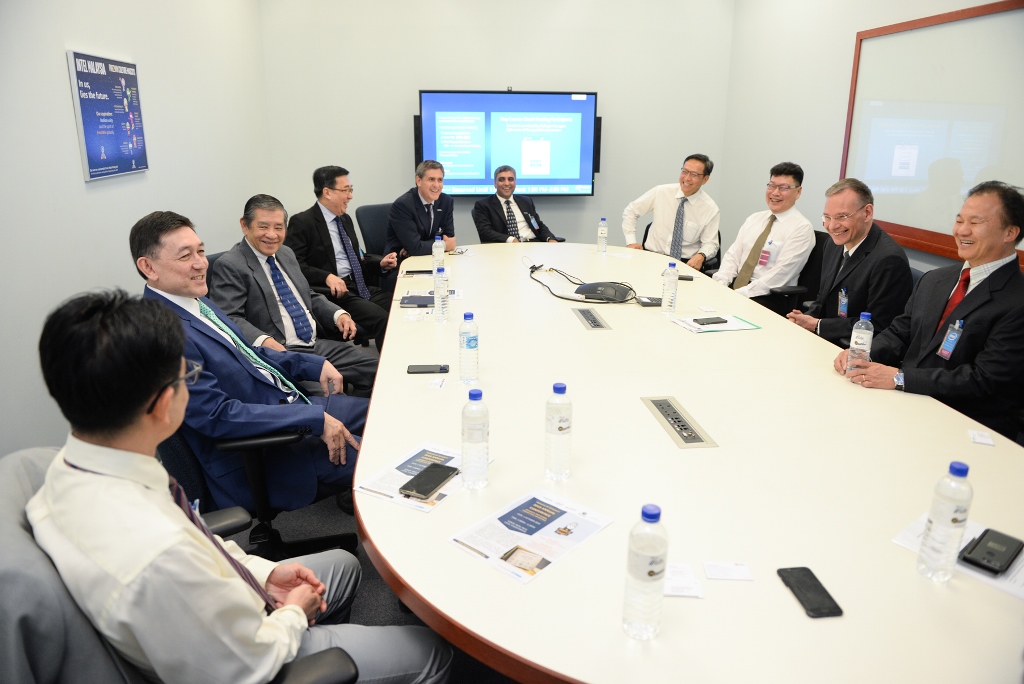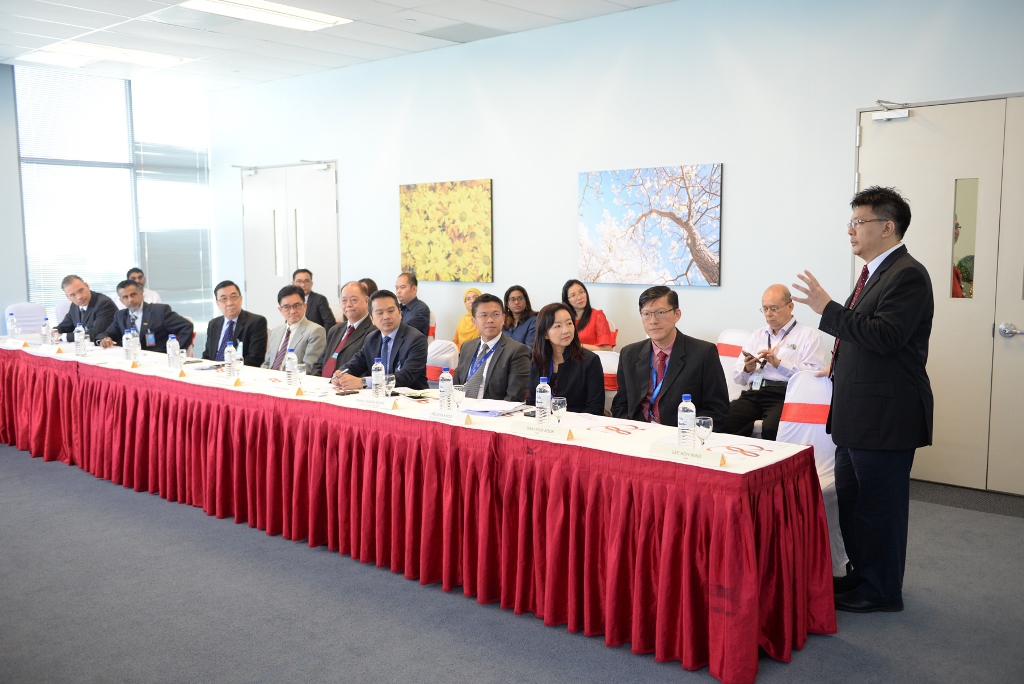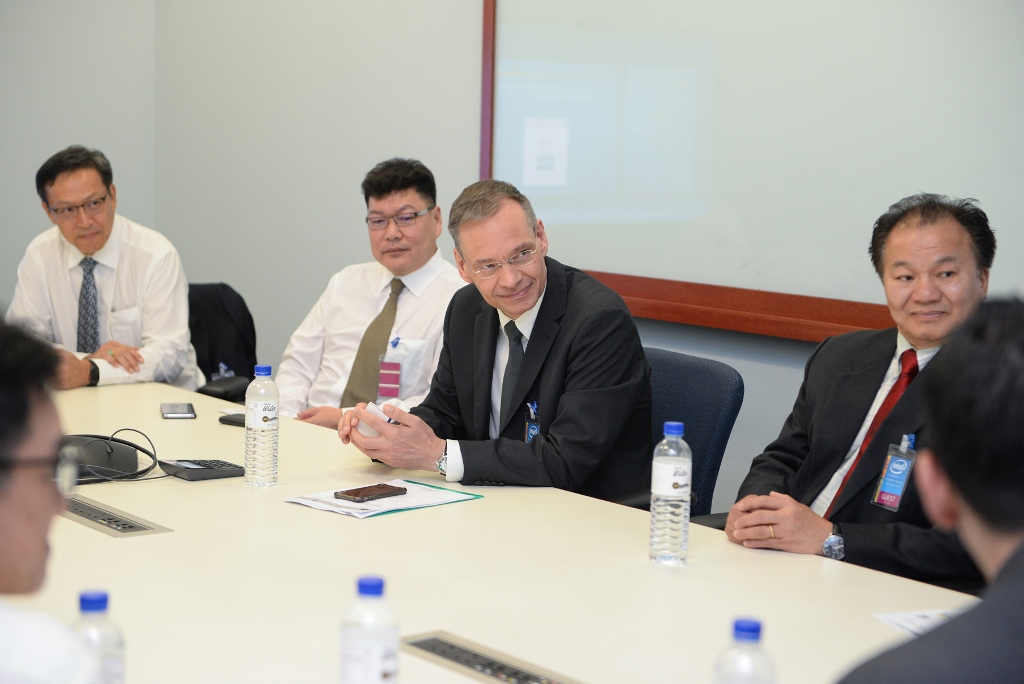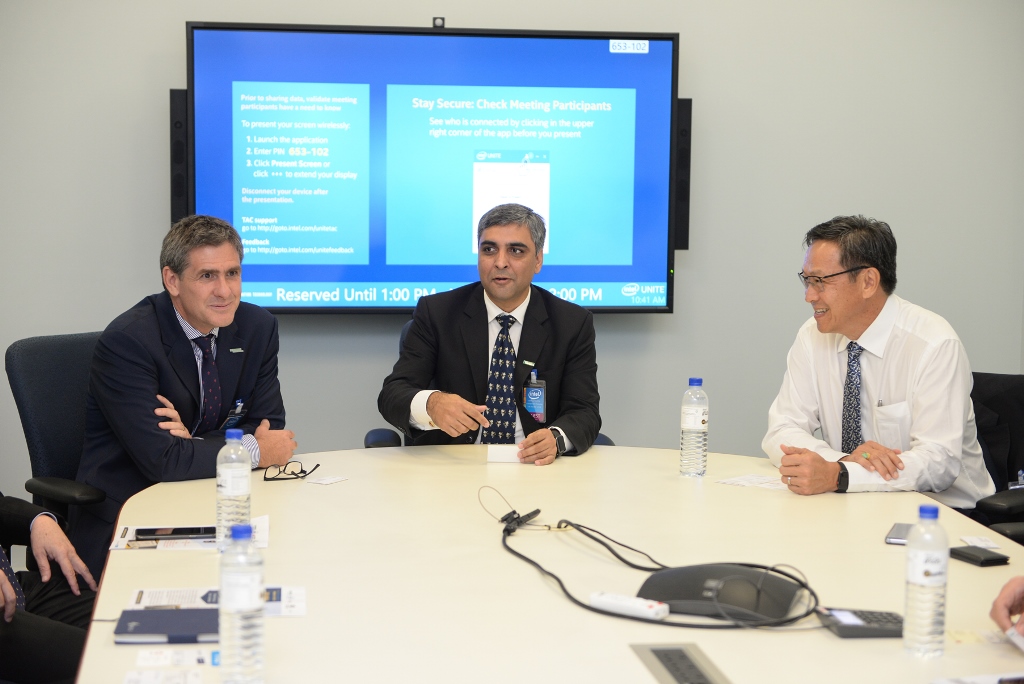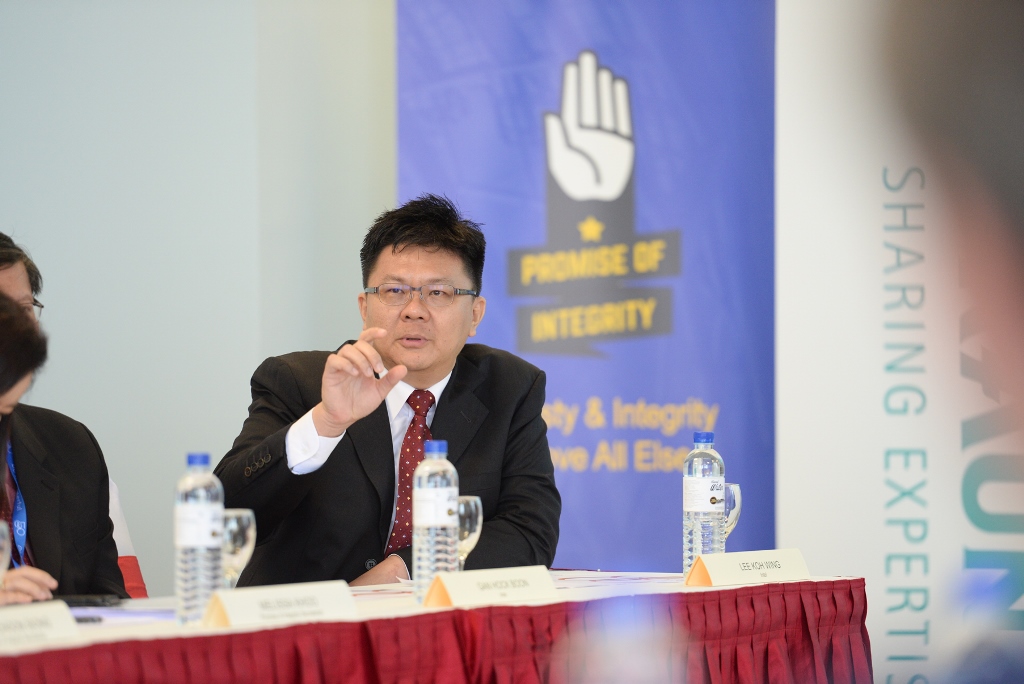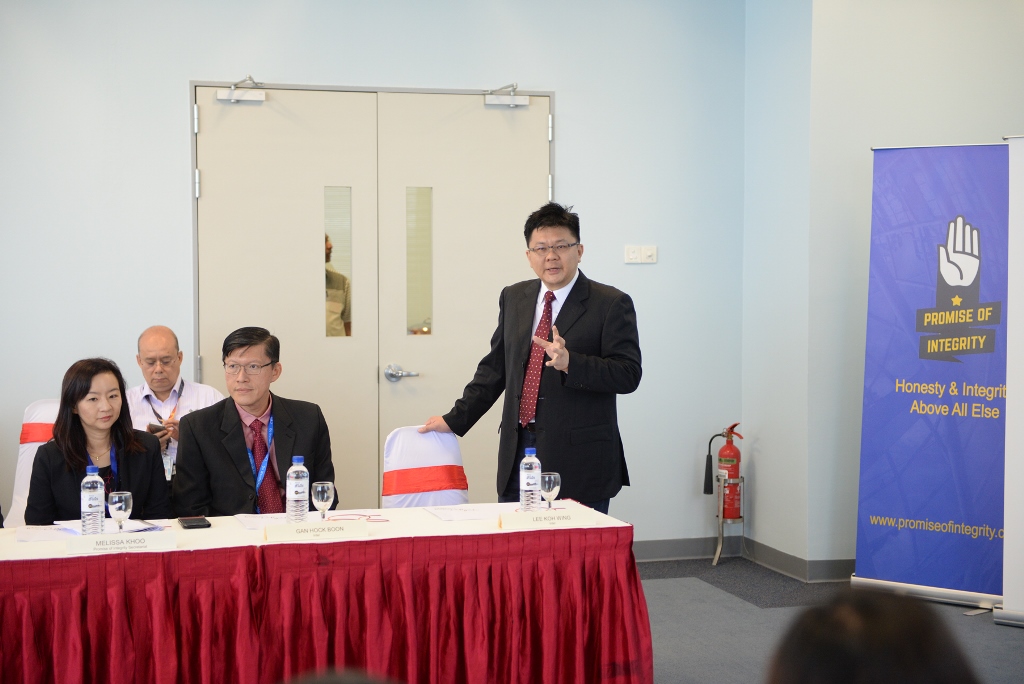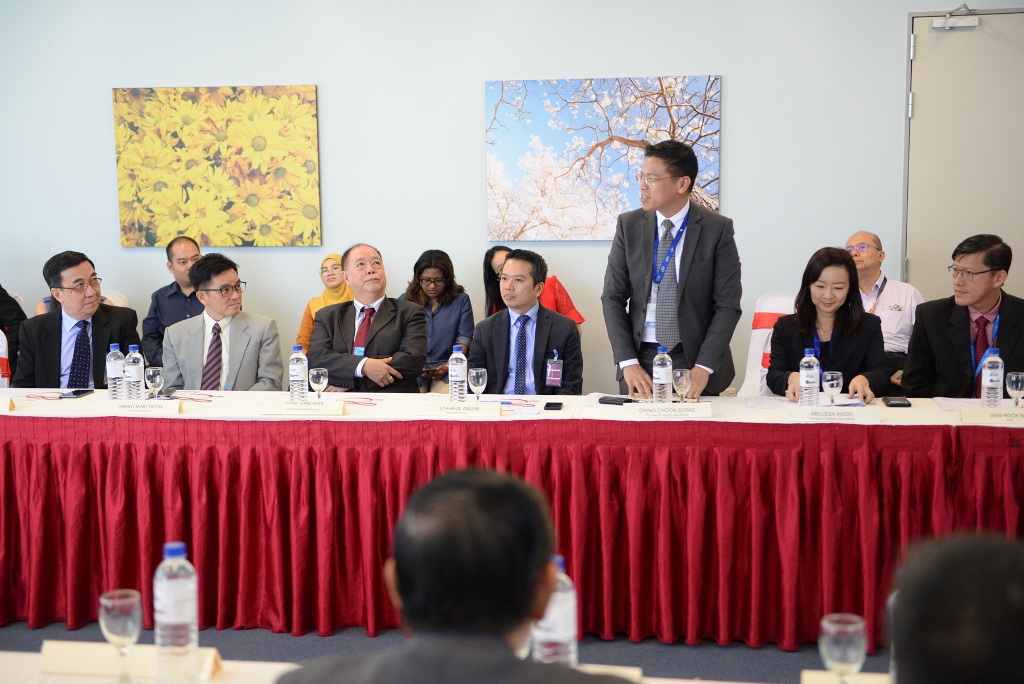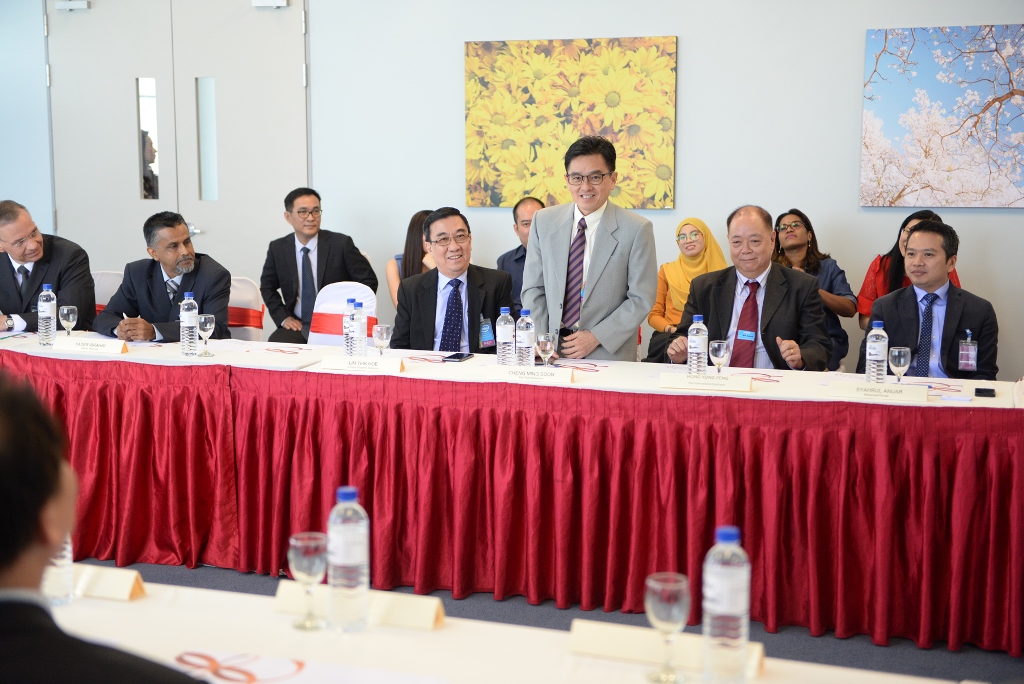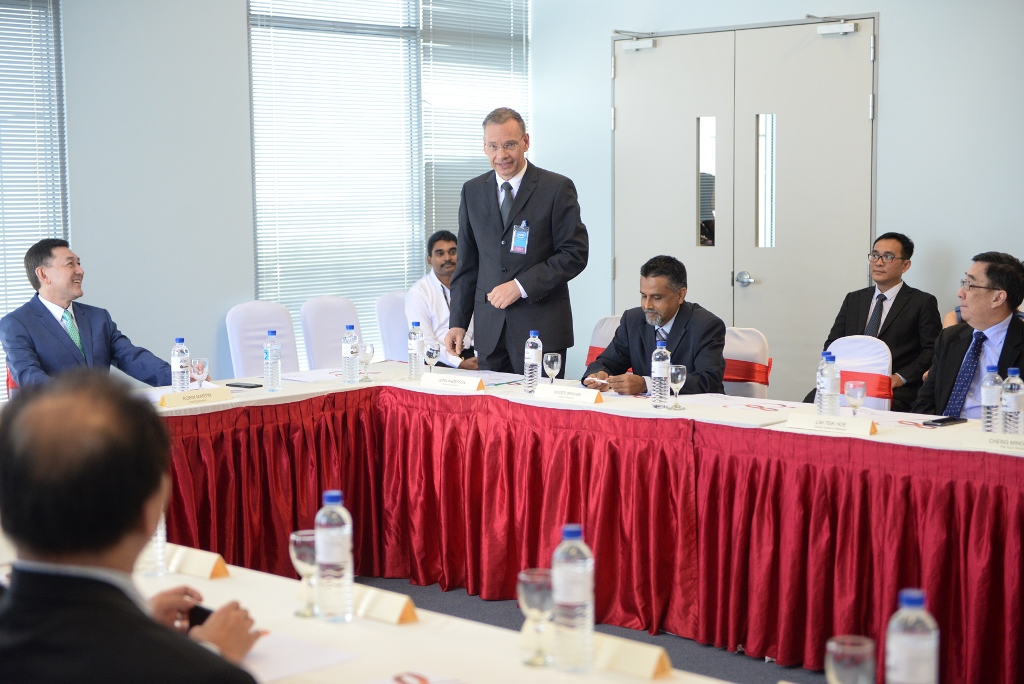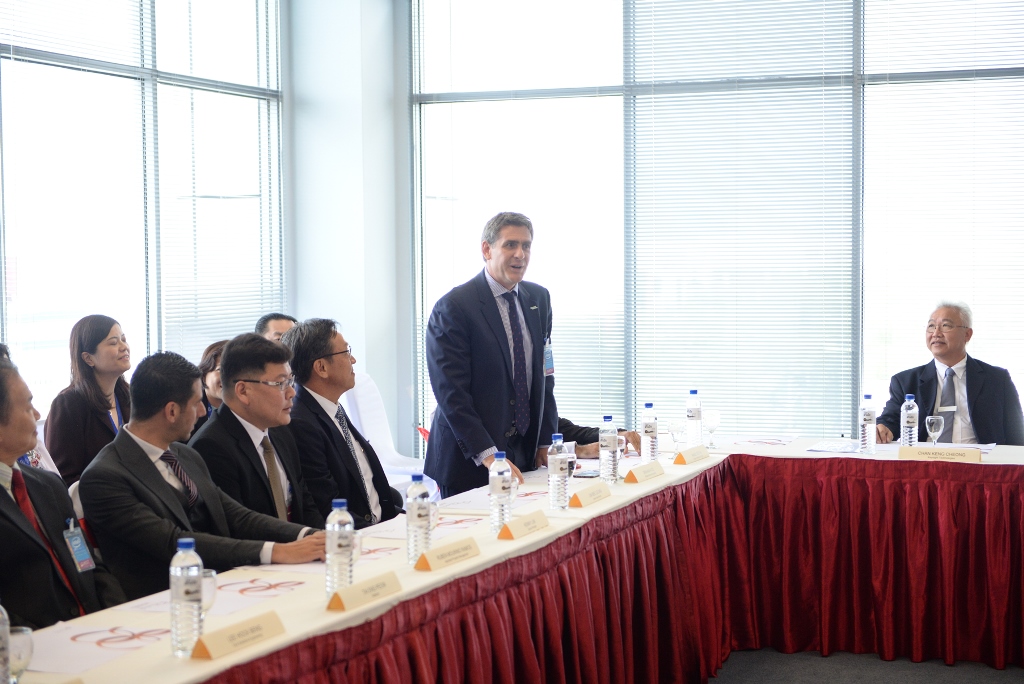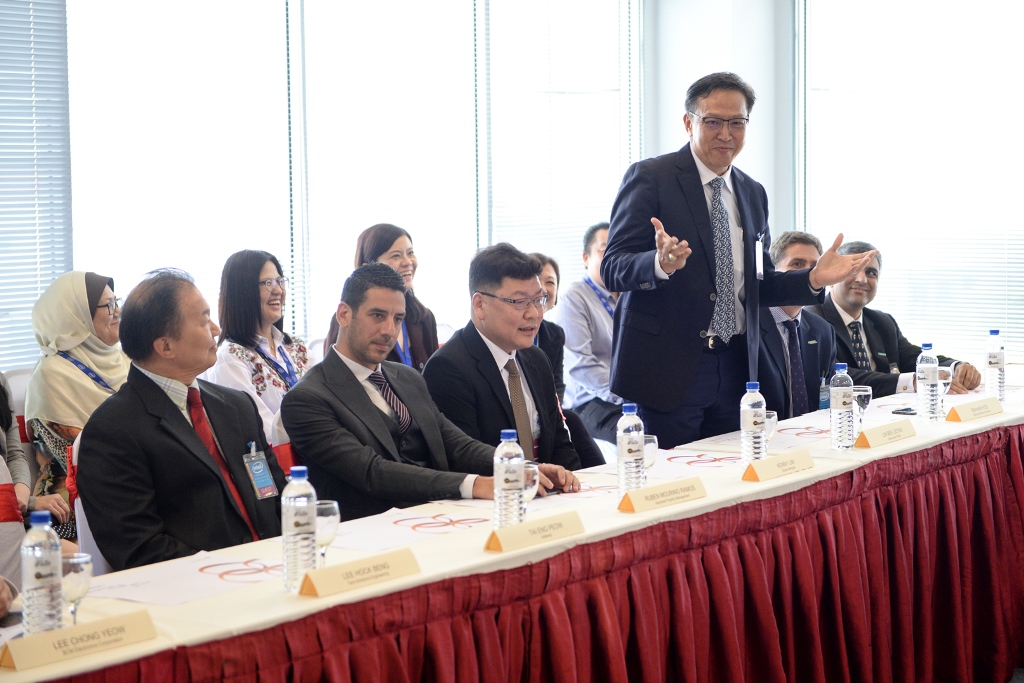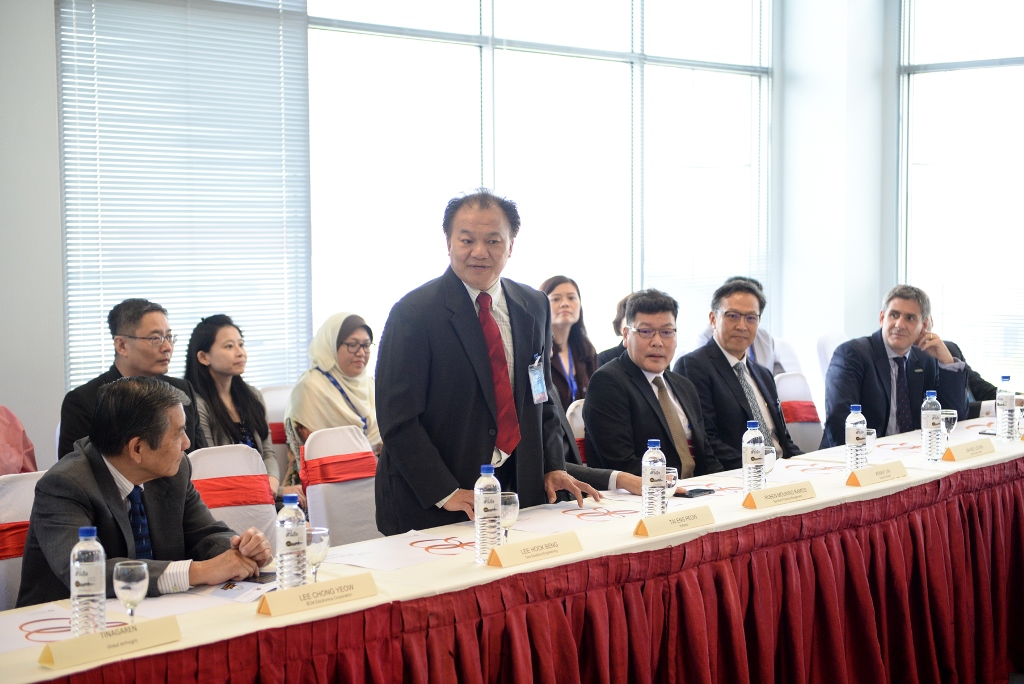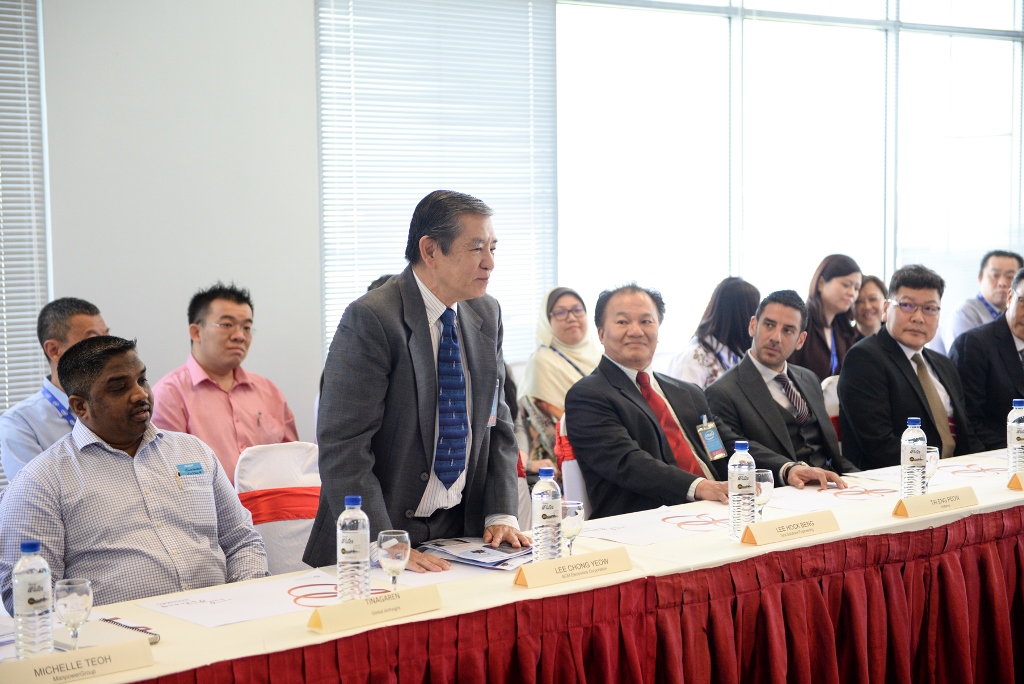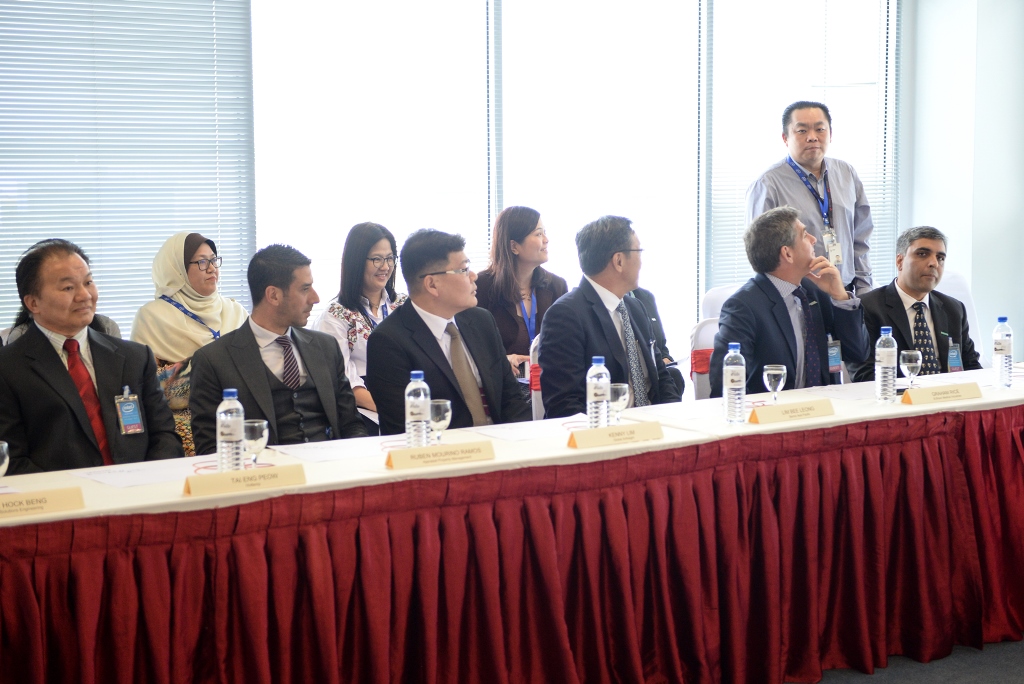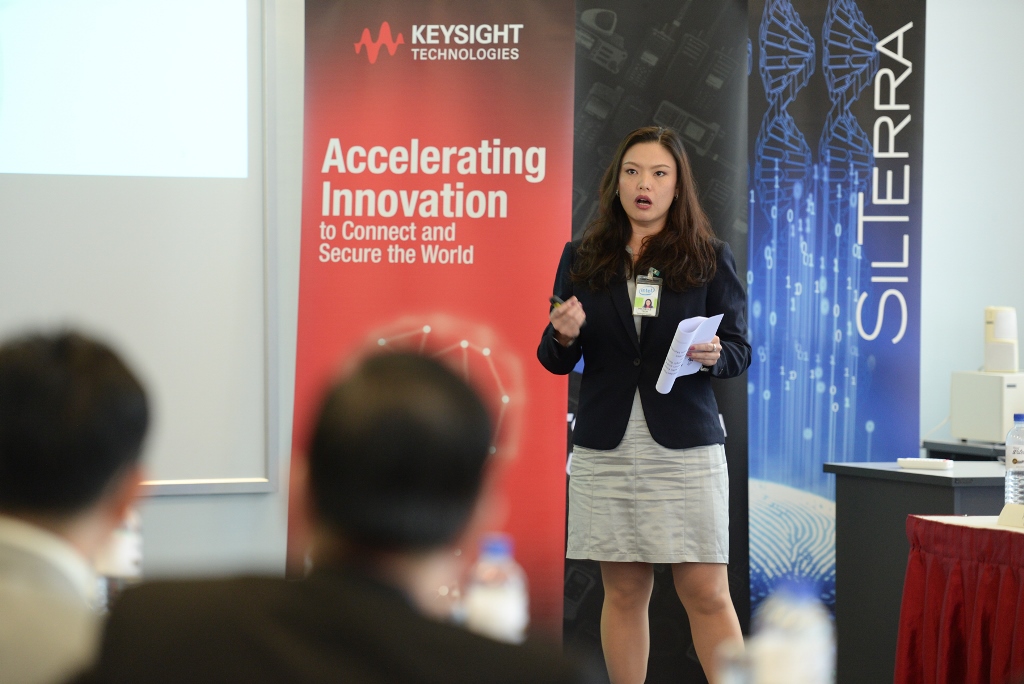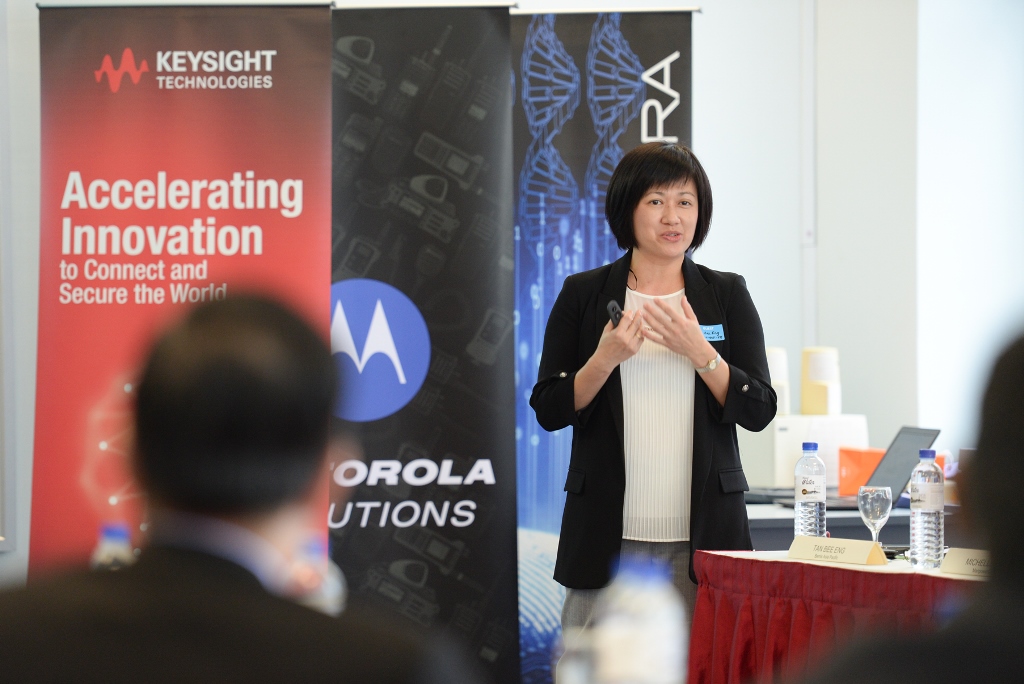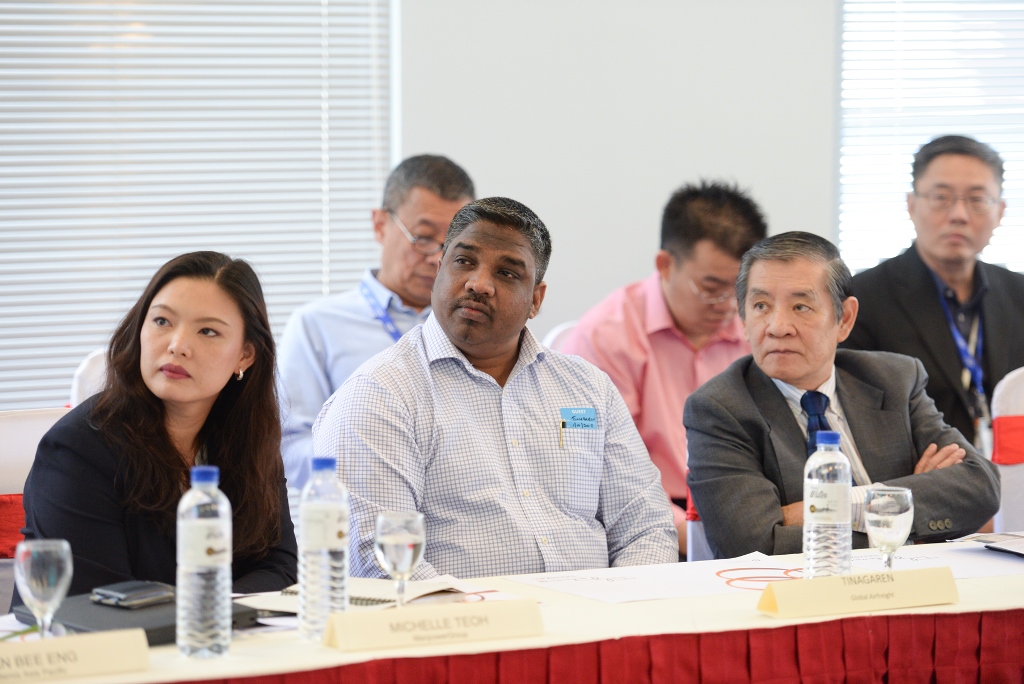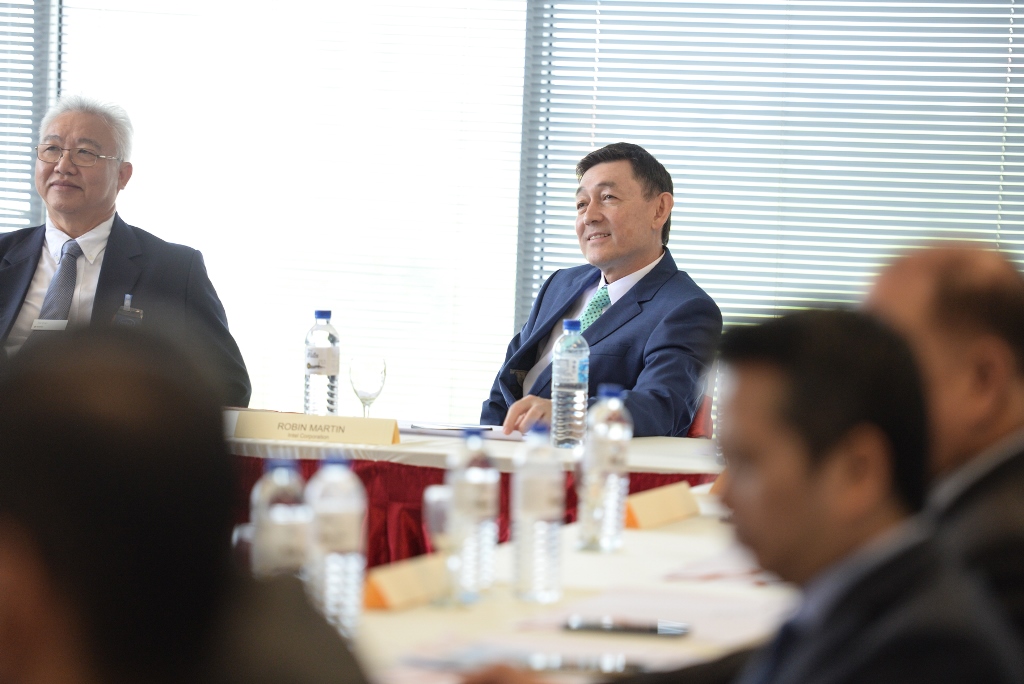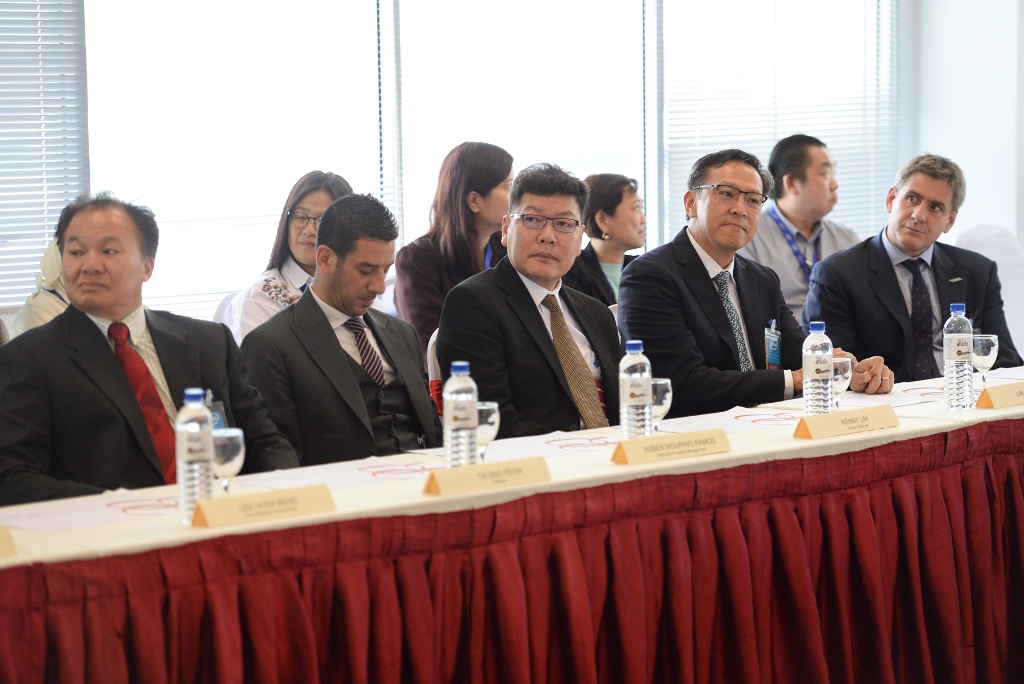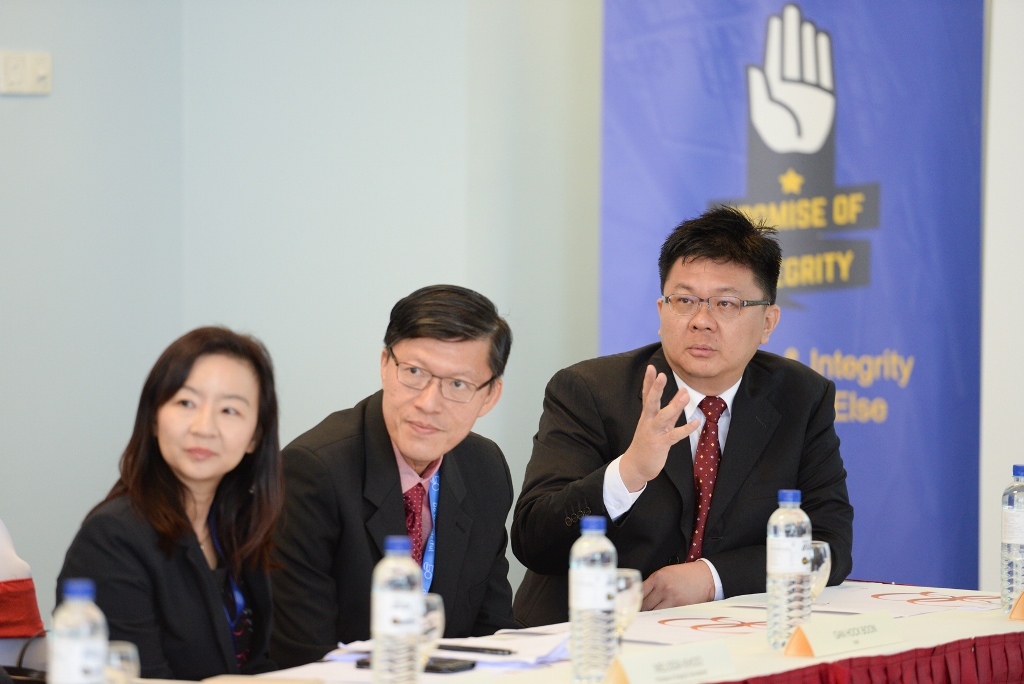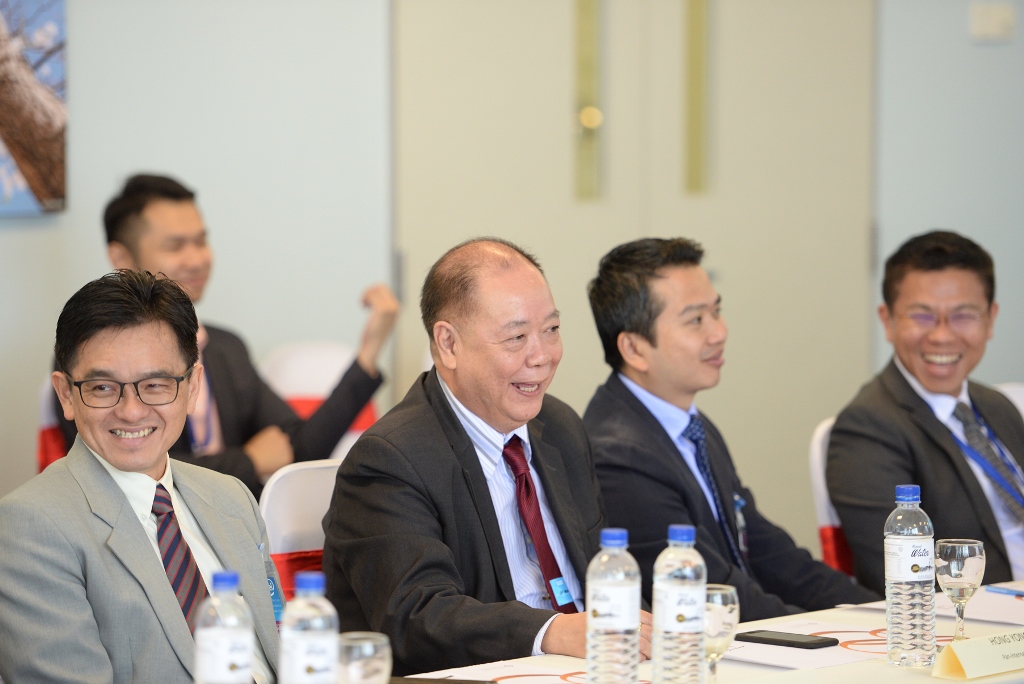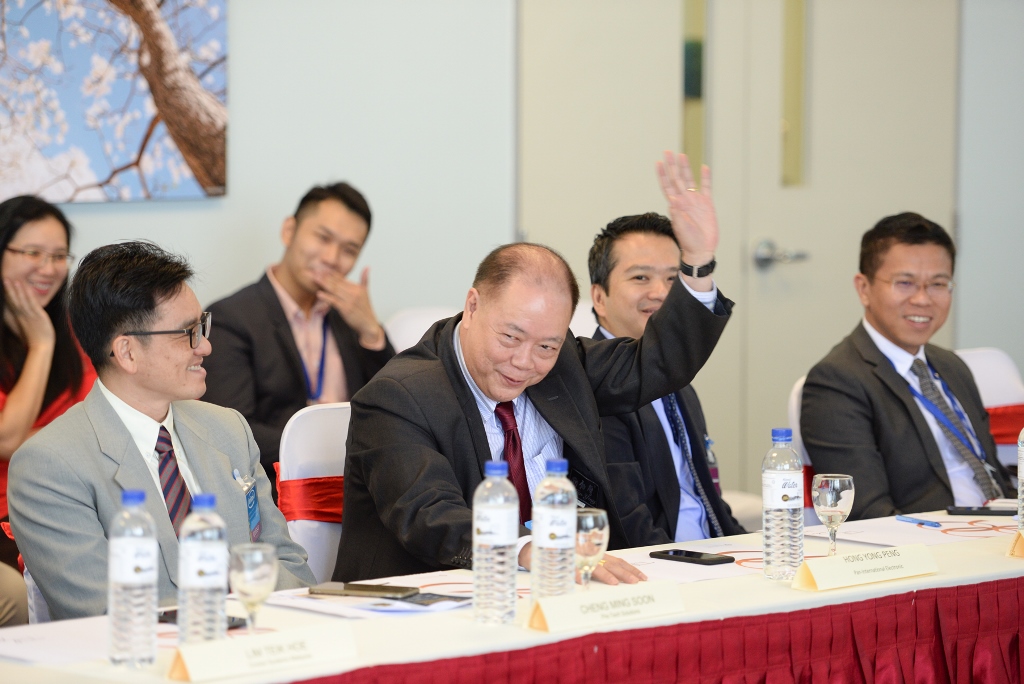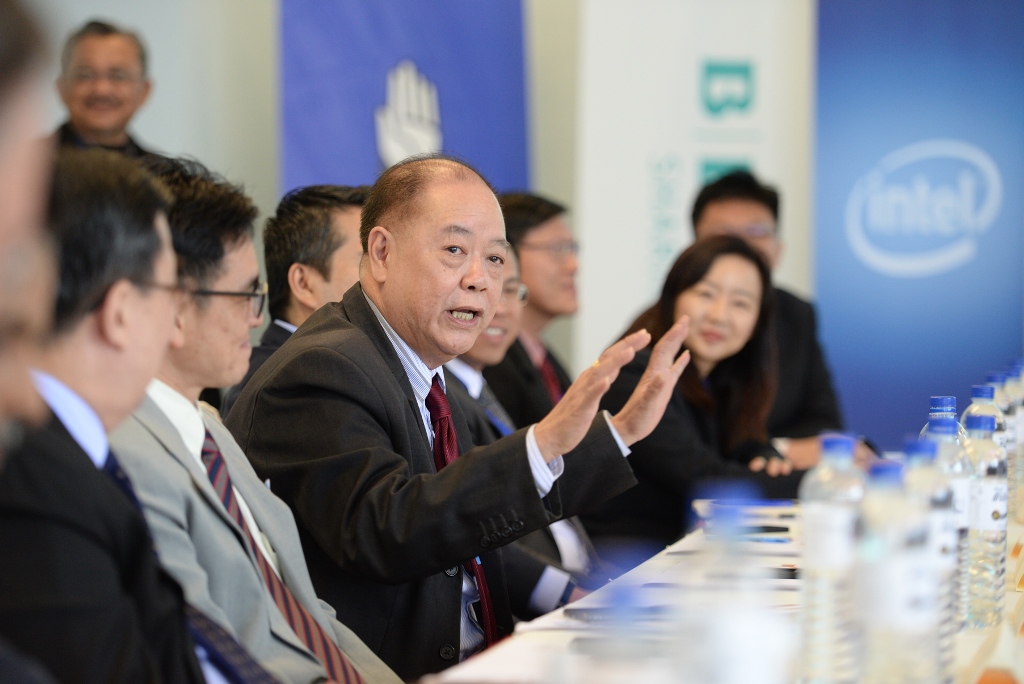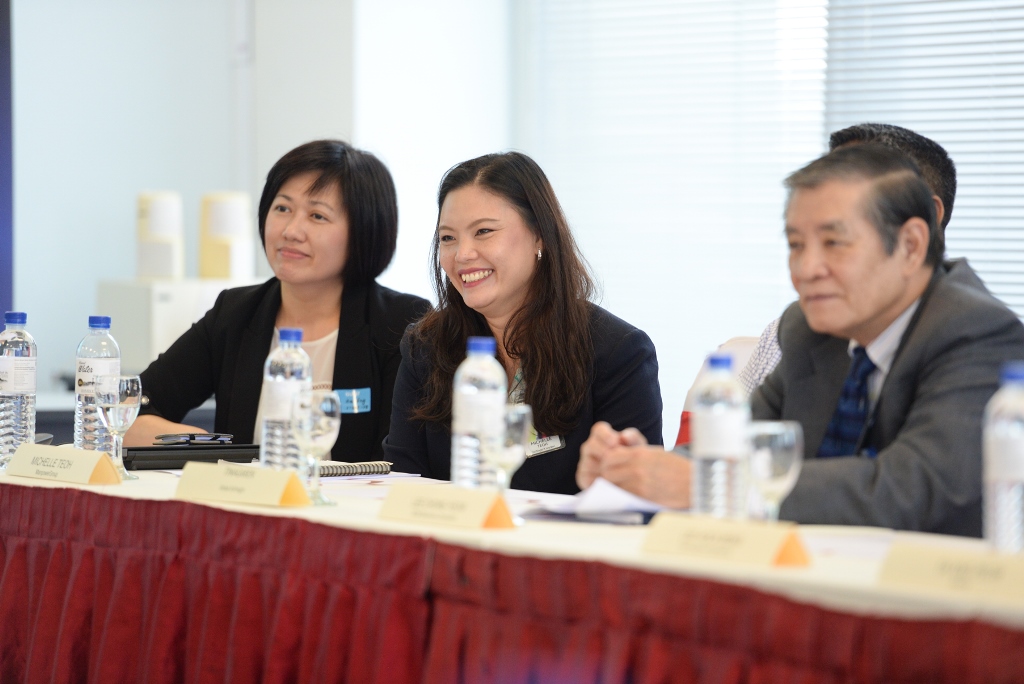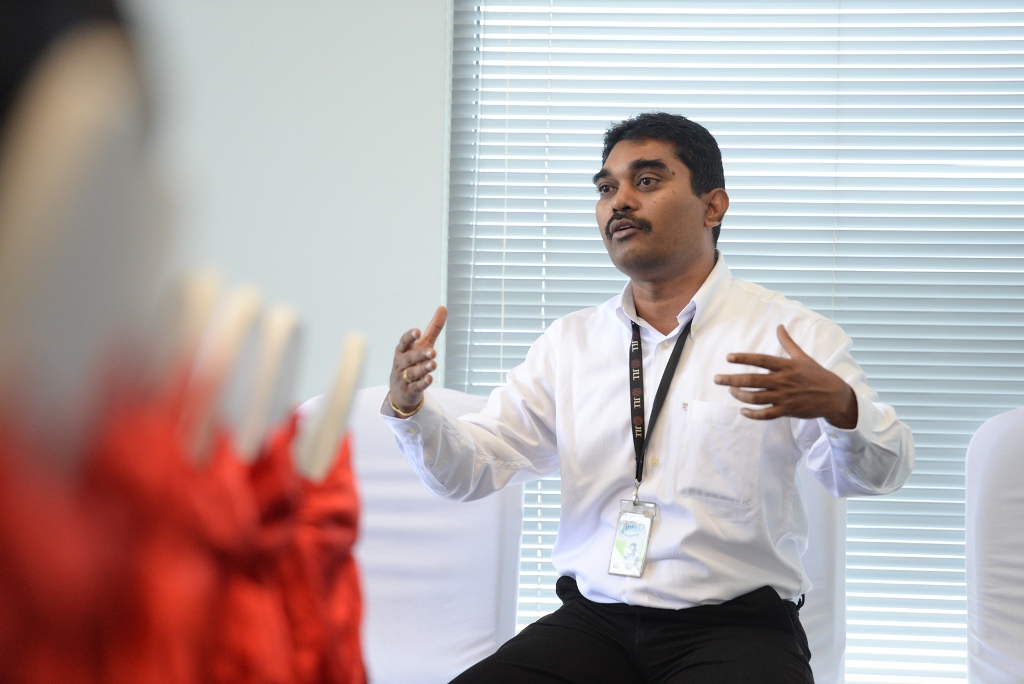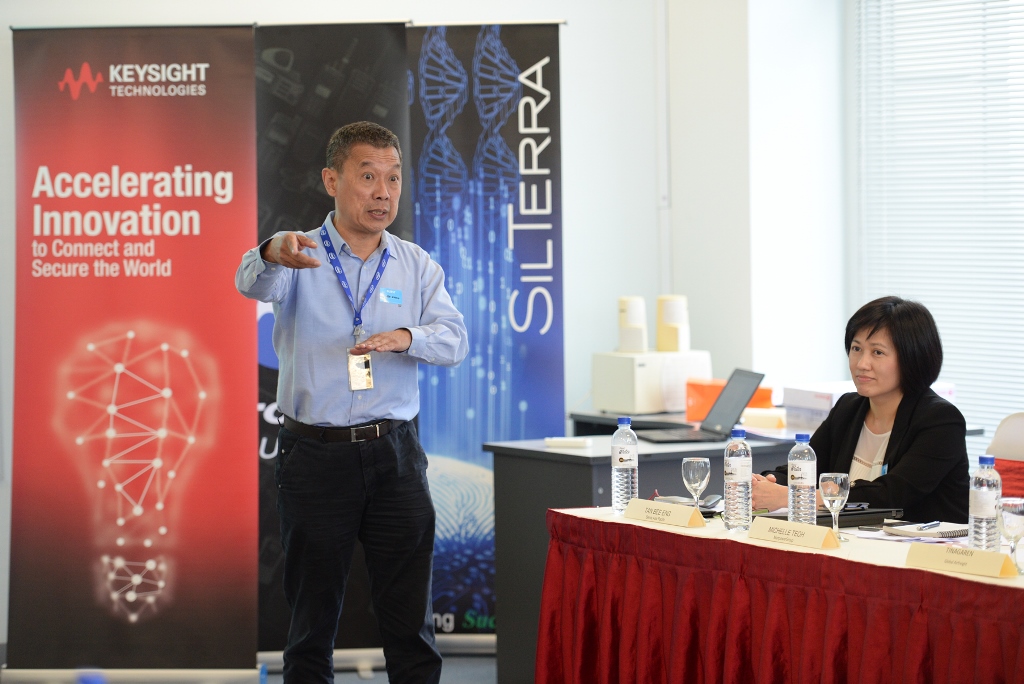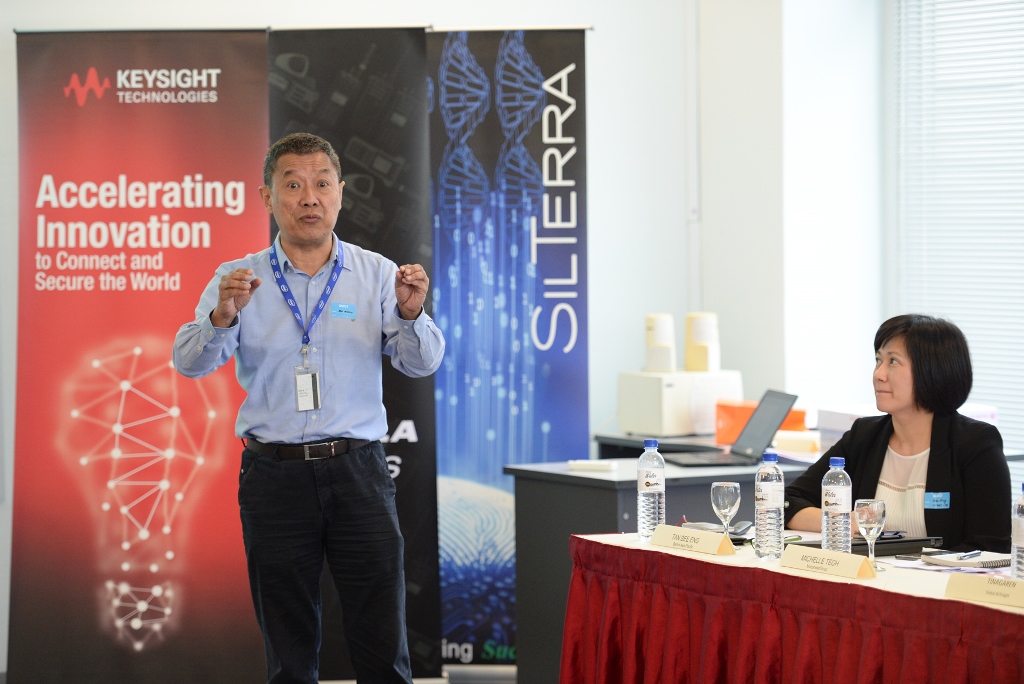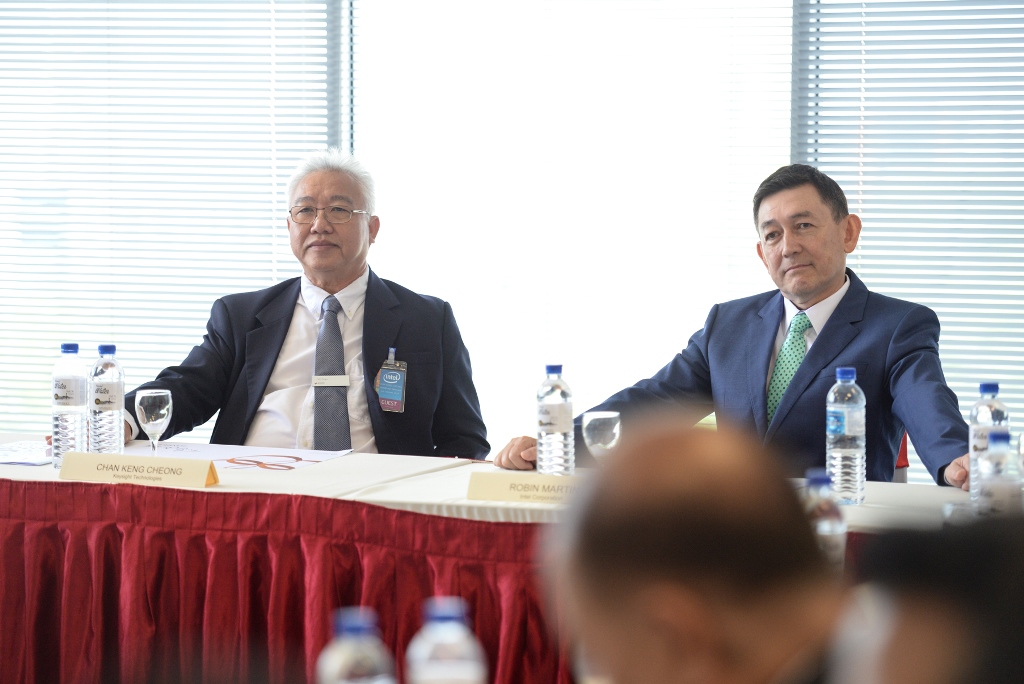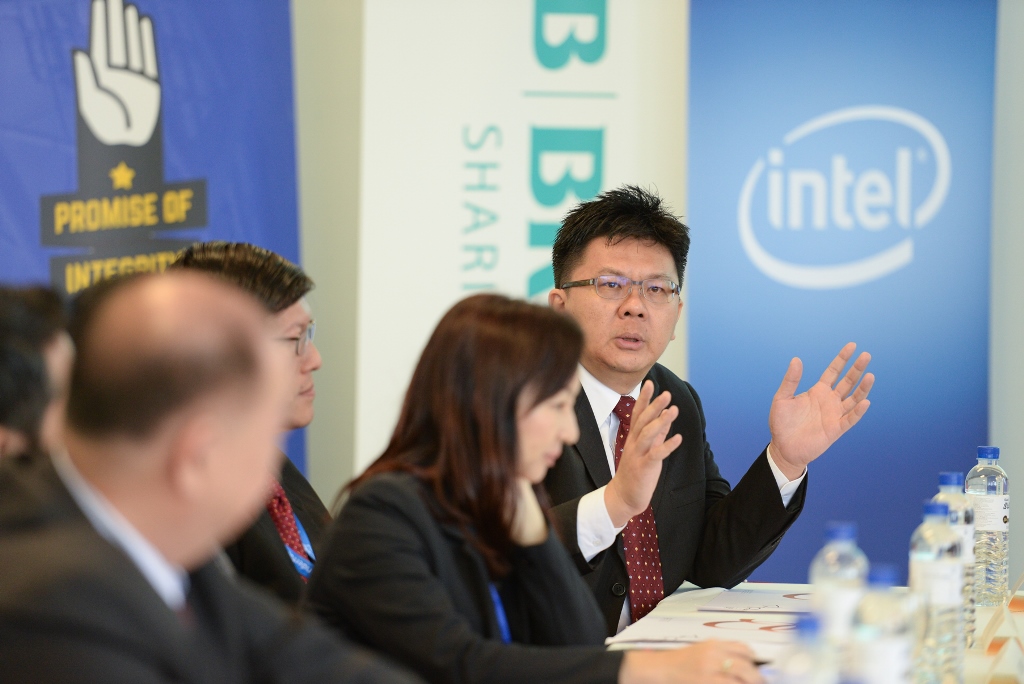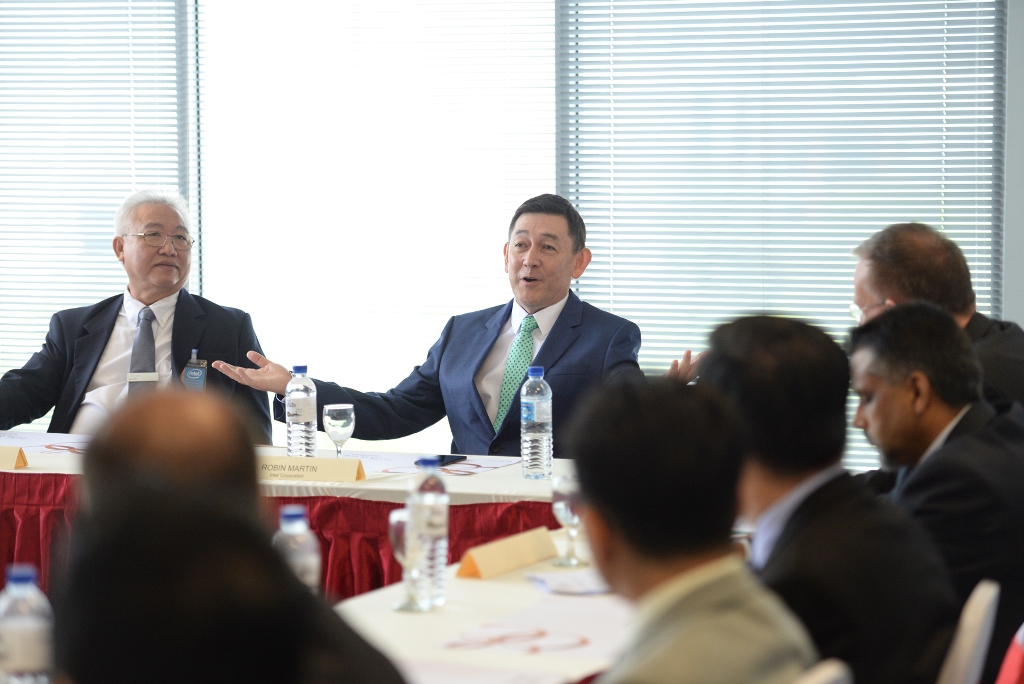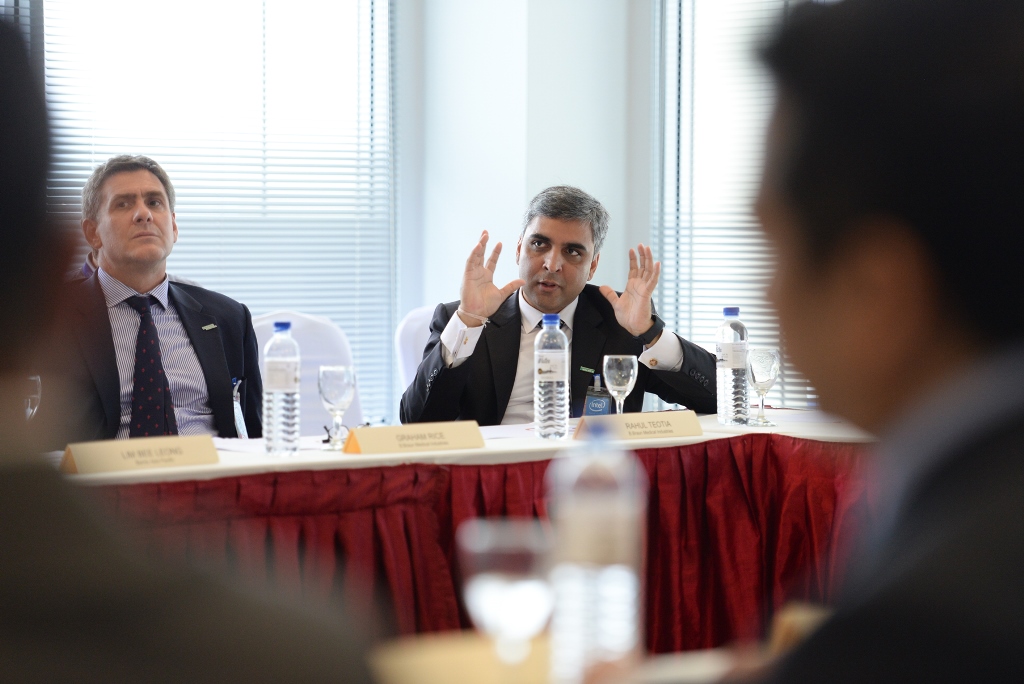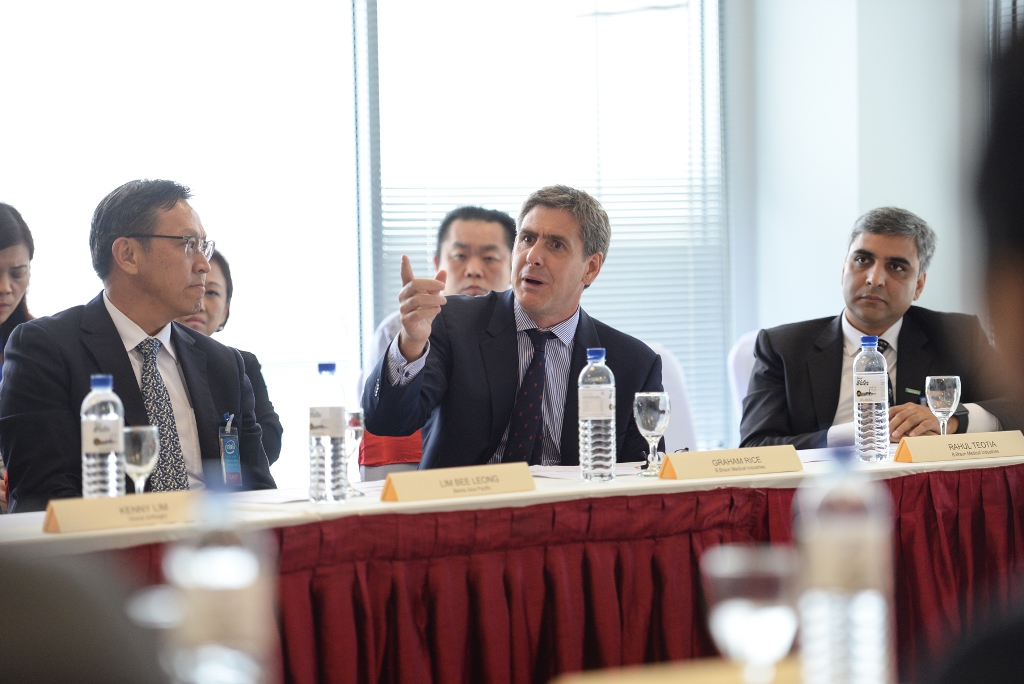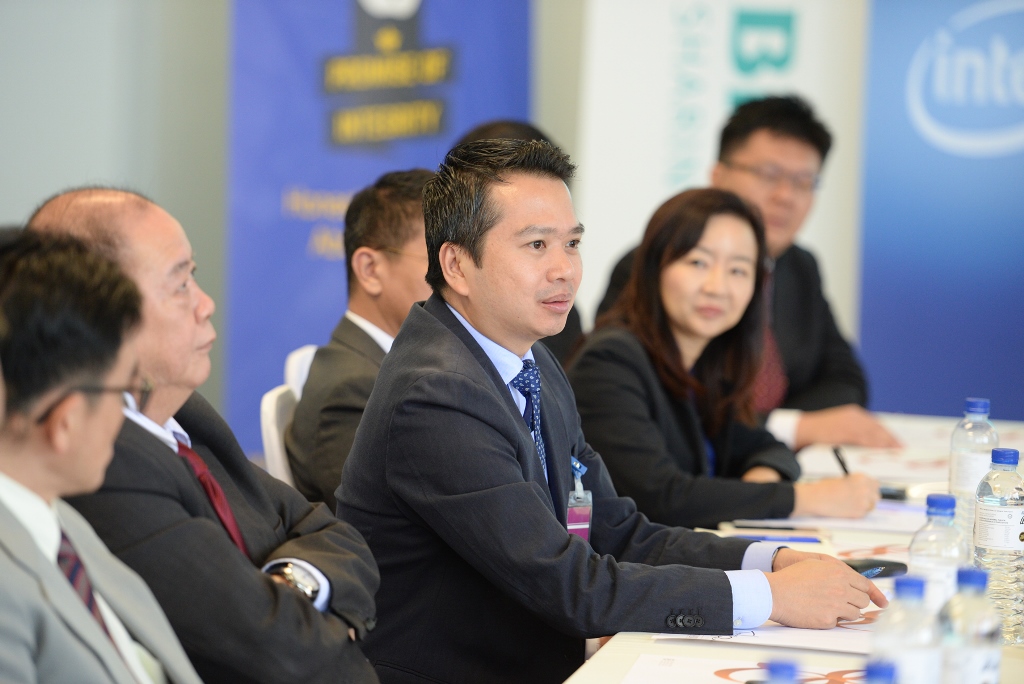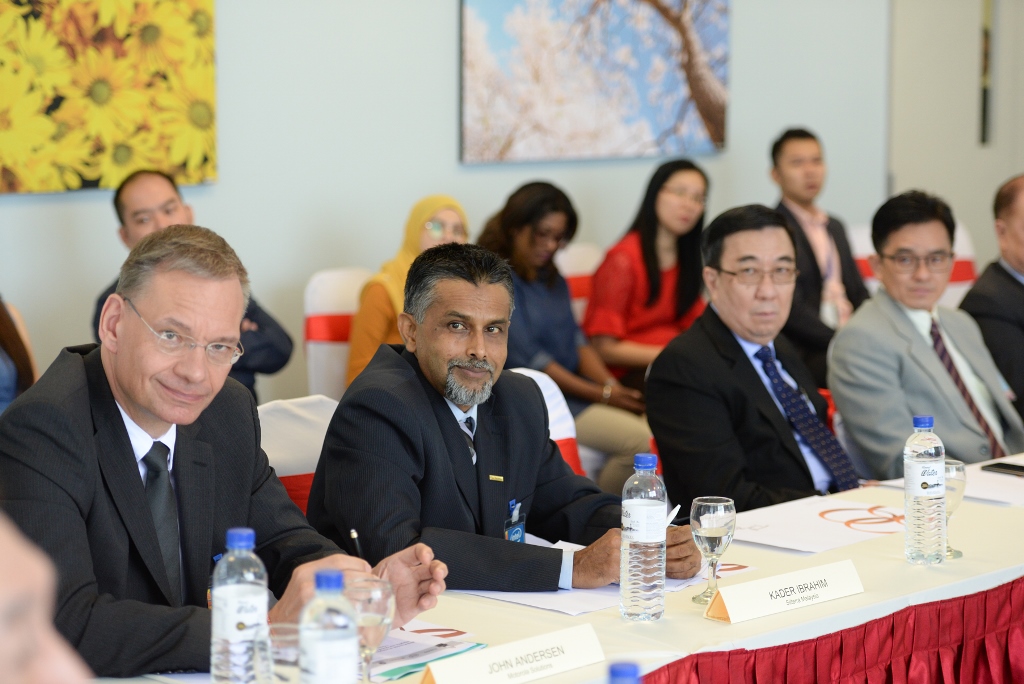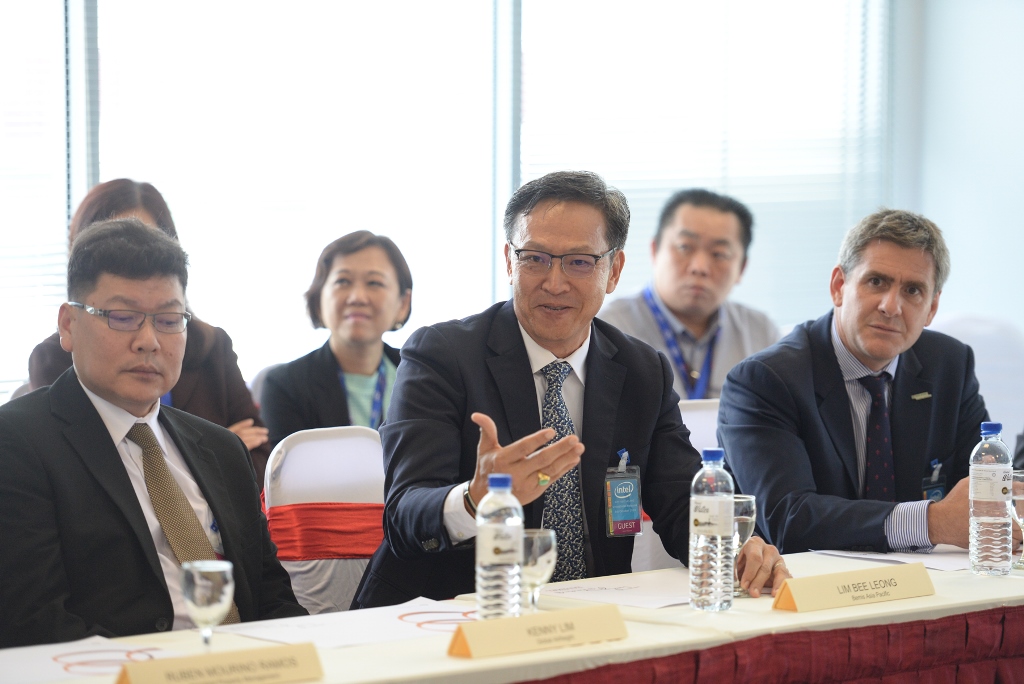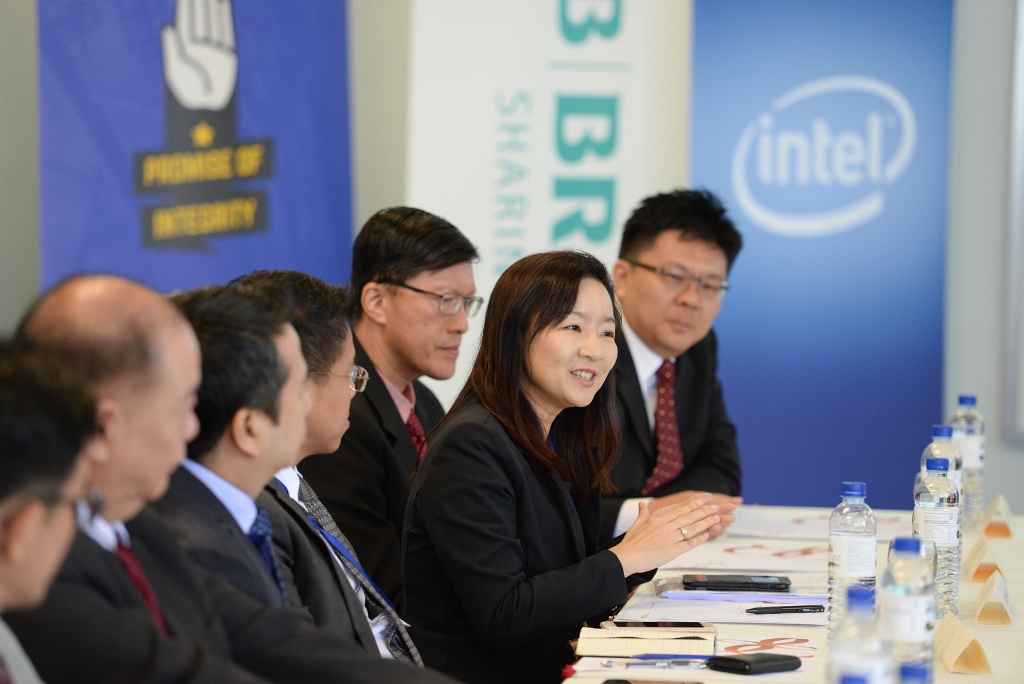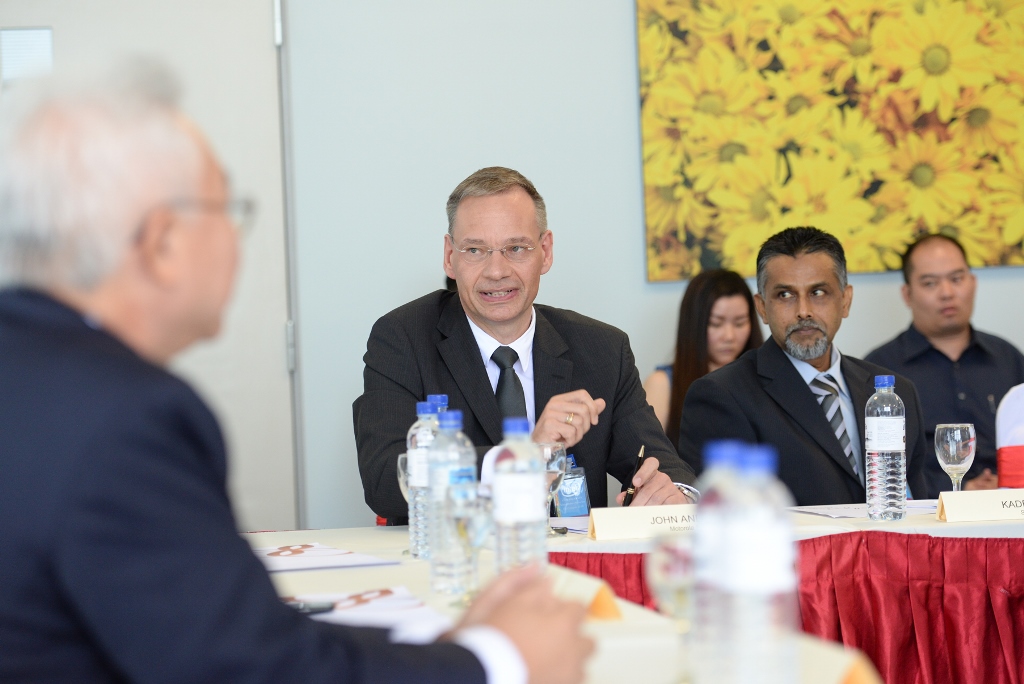 Leaders' Networking Lunch with YAB Tuan Chow Kon Yeow and YBhg Datuk Isham Ishak
The leaders then were then joined by VIP guests, YAB Tuan Chow Kon Yeow (Chief Minister of Penang) and YBhg Datuk Isham Ishak (Secretary-General of MITI) for networking lunch. 
Integrity in the Public and Private Sectors 
This year's event brought together representatives from the government, NGOs and industry in discussions about Integrity in Malaysia, both in the public and private sectors; and how it affected businesses and the country. The event was bolstered by active participation from the Ministry of International Trade and Industry (MITI), Malaysian Anti-Corruption Commission (MACC), Transparency International Malaysia and Center to Combat Corruption & Cronyism (C4 Centre).
Mr Chan Keng Cheong, Vice-President, Global Procurement and Materials, Keysight Technologies, in his Founding Members' Welcome Address said,  "In view of the current socio-political and macroeconomic situation around us today, it is timely for the government, NGOs and industry players to stand together to uphold the value of integrity and the highest levels of business ethics. By making integrity the cornerstone of everything that we do, we will be recognized in the world as a country and as businesses that are socially responsible, accountable, ethical, and trustworthy. This will stand as our great global competitive advantage and will pave the way to greater social and economic prosperity."
In his Opening Speech, YAB Tuan Chow Kon Yeow commended Promise of integrity in spearheading this integrity initiative within the business community. "This initiative is in line with the Penang government's agenda in driving better integrity to help the industry.  As Malaysia, and Penang in particular, continue to evolve as a hub for manufacturing with over 3000 SMEs supporting MNCs and LLCs in the supply chain eco-system, the "eyes" of the global market will be on us. Malaysian-made products are of world-class quality and recognized for its adherence to international standards as well as global compliance systems. However, having a good product or service is not enough. Both the public and private sector needs to play their role and continuously uphold good corporate governance as the foundation of solid business practice."
YBhg Dato' Akhbar Satar, President of Transparency International Malaysia gave a presentation on "Integrity in Malaysia: The Way Forward".  Sharing findings from the Transparency International Corruption Perception Index 2017, he said that governments and businesses must do more to encourage an open and engaged civil society. Civil society and governments should promote laws that focus on access to information, which in turn helps enhance transparency and accountability while reducing opportunities for corruption. According to Association Certified Fraud Examiners 2018, an organization will lose 5% of its revenue due to fraud'
After the presentation, the leaders were joined by YAB Tuan Chow Kon Yeow for a Media Conference. 
Panel Discussion on "Integrity in the Public and Private Sectors"
After the networking tea break, guests adjourned to the Auditorium again for the final part of the conference, which was the Panel Discussion.  Mr Lee Koh Wing, Director of Risk, Controls and Compliance, Intel Corporate Services, moderated the discussion on "Integrity in the Public and Private Sectors". The panel members discussed the current integrity challenges within the public and private sectors and suggestions on addressing these challenges.
The panel discussion was bolstered by sharing from:
• YBhg Datuk Isham Ishak, Secretary-General of Ministry of International Trade and Industry (MITI) Malaysia
• YBhg Dato' P. Ganason A/L S. Periathamby, Deputy Director, Malaysian Anti-Corruption Academy (MACA) and Chief Executive Officer, Corporate Anti-Corruption Compliance Centre (CACCC)
• Ms Cynthia Gabriel, Executive Director, Centre to Combat Corruption & Cronyism (C4 Centre)
• Mr Cheah Hup Lim, Director of Global Trade and Logistics, Keysight Technologies